The Cardinal
Steve Smith of Newark, OH is the owner of this '62 Loadside. Here is a little history on the vehicle from Steve:
"I bought the truck from the late Howard Lake about November 1994. Until I bought it the truck must have spent its entire life in Flint, MI where it was built.

The engine is not original; it is a '65 car engine. I have a truck engine to put into it when I finally get around to restoring it."
In October, 2005 Steve sent some photos of his truck: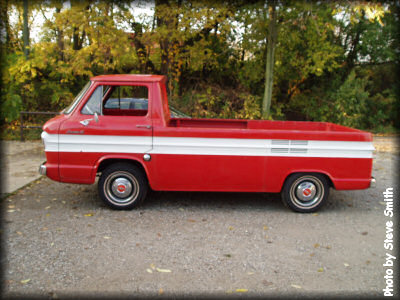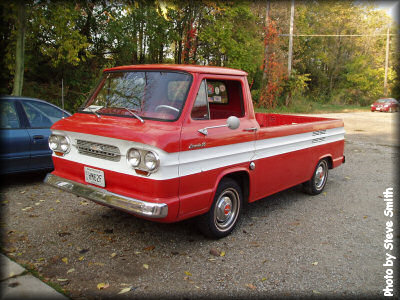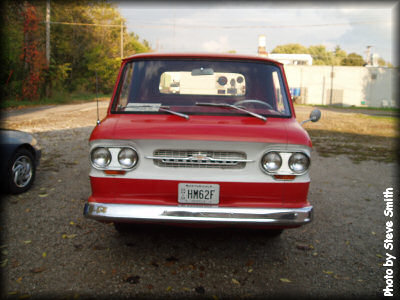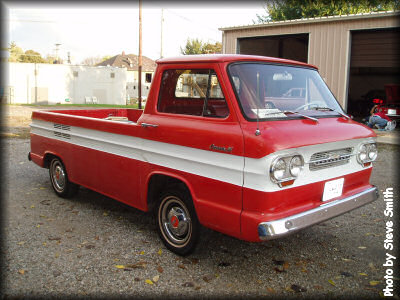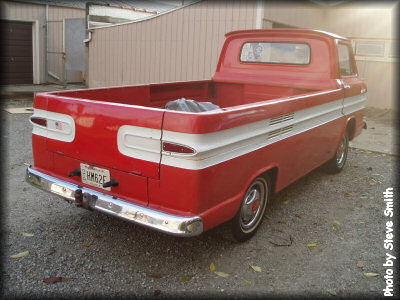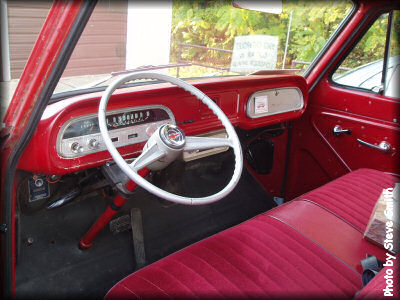 Steve, please keep us posted! This truck looks great in its current condition. I was expecting something else when you said would be restoring it at some point!
Information from the data plate
| | Description | | |
| --- | --- | --- | --- |
| STD | Standard equipment | 514A | Cardinal Red, solid color |
(Click on a heading in the table for more information on that item.)