Mountain Mystery
In 2002, Kevin Thompson of Hayward, CA began helping the owner of this '62 Loadside sell his very large collection of Corvairs. The owner is a bit of a recluse in the Santa Cruz Mountains so please contact Kevin if you're interested. Kevin said that the truck can be had for free by someone ambitious enough to retrieve it.
The truck does not have an engine. Kevin said that there are several engines on the property; one of them might belong with the truck. The truck does appear to be wearing its original coat of paint.
Kevin has more photos that he would be happy to share with any person interested in the truck.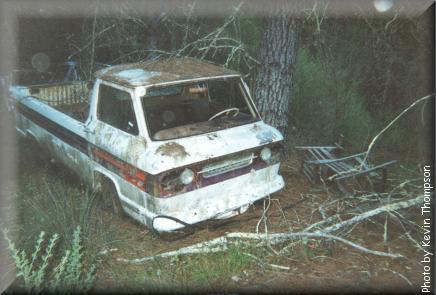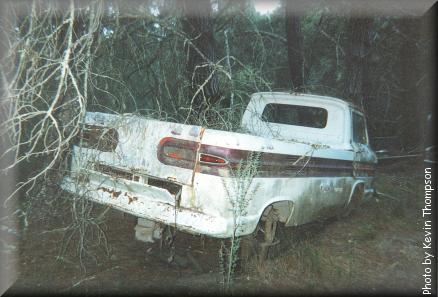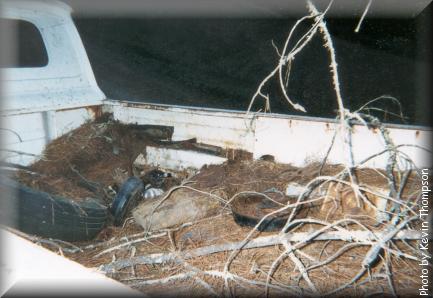 Information from the data plate
| | Description | | |
| --- | --- | --- | --- |
| STD | Standard equipment | 545G | Pure White, two-tone |
(Click on a heading in the table for more information on that item.)