Desert Delight
Rudy Scheindt
of Grantsville, UT purchased this nice Loadside from the estate of Frank Harada.
Burt Lippold
, owner of St Louis rig #115117, sent along the following information about the Loadside in June, 2001:
"Years ago we had a member in our club (Bonneville Corvair Club) who had purchased a 1962 Loadside. I had all but forgotten about him. A while back, one of our club members happened to relocate this person. He still has the Loadside and I caught up with him last Wednesday at a Cruise-In in Salt Lake City. He had the Loadside with him. I mentioned your website and he asked if I would get his Loadside registered. Here is the information I have:

1965 164-95hp engine (van block)
4-speed transaxle
Gas heater

He has owned this vehicle since 1983. The body is in excellent condition, with the inside of the bed in especially nice condition, probably the best I've ever seen. The interior is in good condition."
Many thanks to Burt for sending along the information and to Ray Bagley for providing the pictures!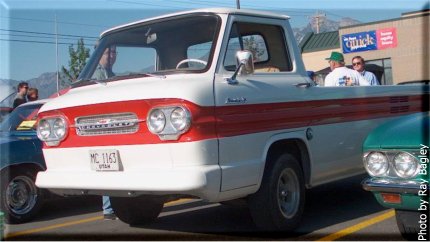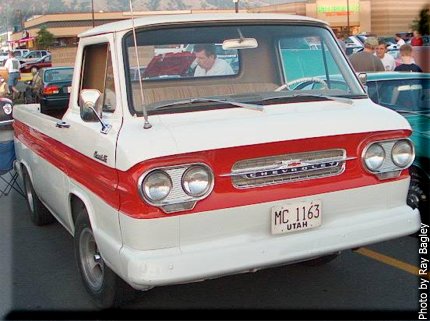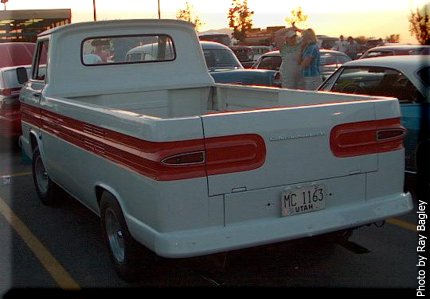 Information from the data plate
| | Description | | |
| --- | --- | --- | --- |
| STD | Standard equipment | TBD | TBD |
(Click on a heading in the table for more information on that item.)