Michigan export
In March, 2011 this nice Flint-built Rampside came east from Michigan to a new home in Nazareth, PA with Joe and Helen Maurella, purchased from Brian Alda of Oscoda, MI, who helped his father sell it. Joe and Helen already own a 1966 Corsa convertible, and this is their first FC.
Brian's dad had received the truck from the original owner after his death in 1983. Brian said his dad has put only about five miles per year on it and that the only major work he has done was to repaint it. The data plate indicates that the truck was originally turquoise, without a stripe, but it has been painted at least twice since it is now dark blue and there is red showing in a few spots in the cargo area.
The engine is likely original, since the code (T1009VB) indicates a 1964 FC 110 HP engine, built on October 9, 1963. It is equipped with a four-speed transmission, and the only other evident option is two-speed wipers with washers.
Joe is keeping busy taking care of the truck's several minor issues before getting it back on the road. For example, the gas tank has to come out for cleaning and resealing, a new parking brake cable needs to be installed, and many more chores of that sort are required.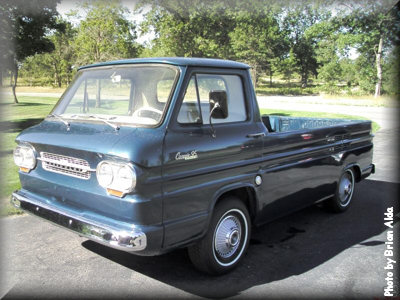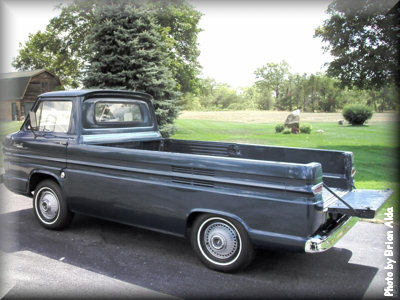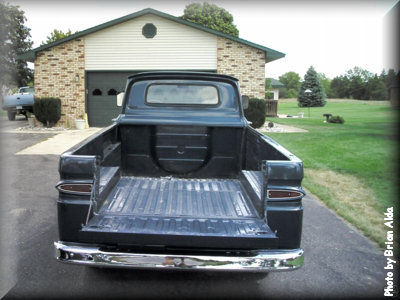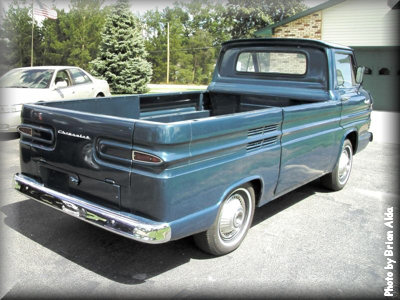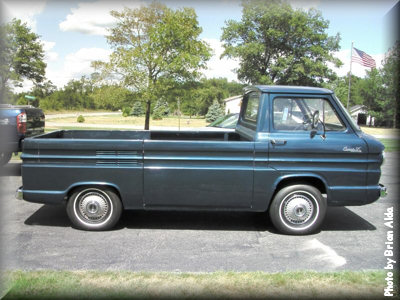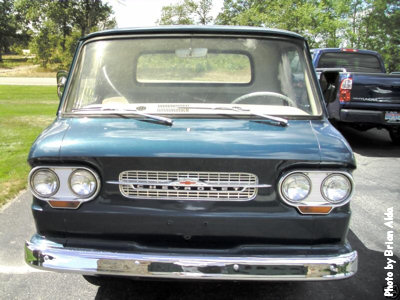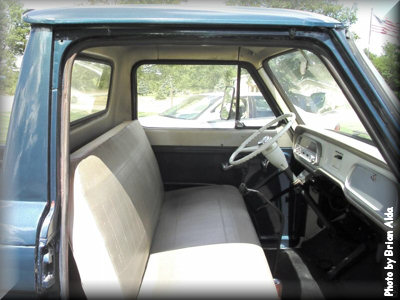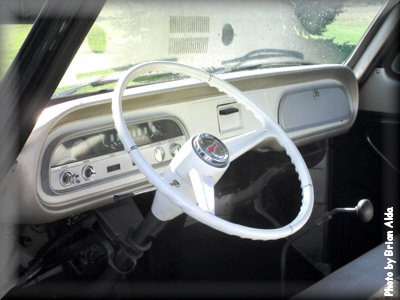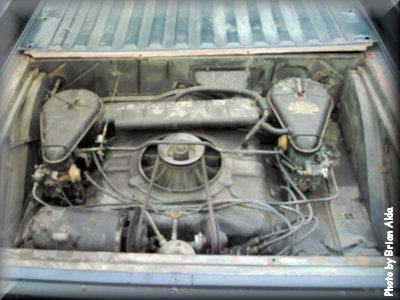 I look forward to more photos as Joe and Helen complete work on their new acquisition.
Information from the data plate
| | Description | | | | Description |
| --- | --- | --- | --- | --- | --- |
| STD | Standard equipment | 510 | Turquoise, solid color | None | N/A |
(Click on a heading in the table for more information on that item.)