A NASCAR racer?
Larry Palazzo
purchased his '64 Rampside in December, 1997. It was previously owned by Ken Schrader (the NASCAR driver).
In November 2000, Larry moved the truck from his mother's home in Florida to Minnesota, his home at the time.
Larry had the following to say about his trip:
"It was stored inside for the last 1 1/2 years. I probably shouldn't have but being short on time I put a new battery in it pumped the gas 6 times and it fired right off. It ran good until some of that nasty gas got running though the carbs. I had to do them anyway. Now I have all winter.

I hope to do a safety and cosmetic restoration (Krylon Overhaul) over the winter to make it more eye appealing and safe to drive. I want to be able to enjoy it a while before it gets a complete restoration."
In March 2010, Larry sent the first pictures of the restoration he is performing. In his words:
"I disassembled and sandblasted my truck about 4 years ago. Things were going fairly well, then I had an accident. I fell backwards down a flight of stairs from the second floor of a two story garage. I landed on my head, otherwise, I could have really gotten hurt. Actually, I did get banged up pretty good. I ruptured my Achilles tendon, had to have a hip replacement, separated both shoulders, and really messed up my neck. I have finally gotten back in the shop and things are moving, slow but steady.

I am replacing the floors in the cab then will work my way around the truck. I had it on a rotisserie when I blasted it, and now it's on a wooden cart. When the time comes I will put it back on the rotisserie.

The Bondo you can see in the pictures is from a previous owner. I didn't want to keep blasting away to remove it and maybe warp the metal. I will grind it off as I work on each section. The two pictures on the rotisserie are from 4 years ago, before my accident, and the other two are current.

I have lots to do and I hope I finish before they take my driver's license away when I am to old to drive! Just wanted to check in to let you know that good old 4R124S100294 and myself still exist."
Larry, it was so good to hear from you and see the progress on your truck. You hands-down have the best-ever excuse for not making steady progress on a restoration project! I am am very happy that you are able to once again do fun things, like work on your Rampside.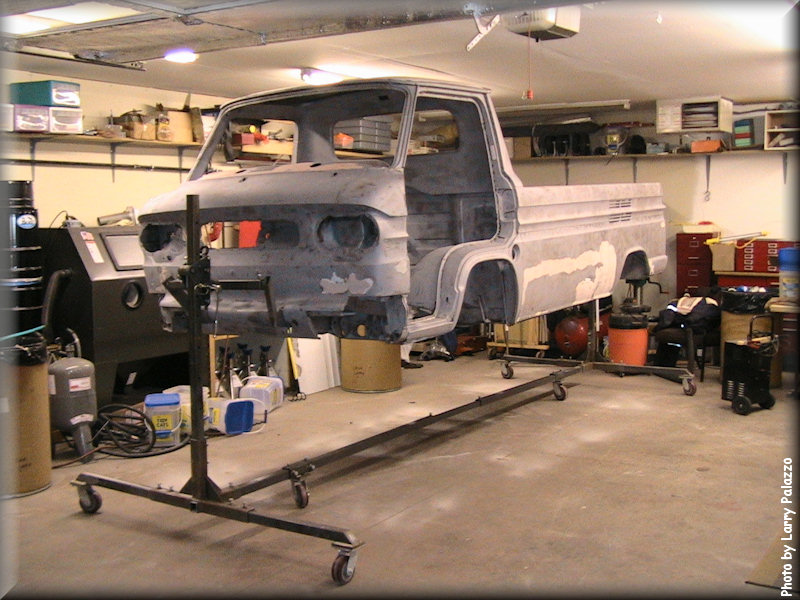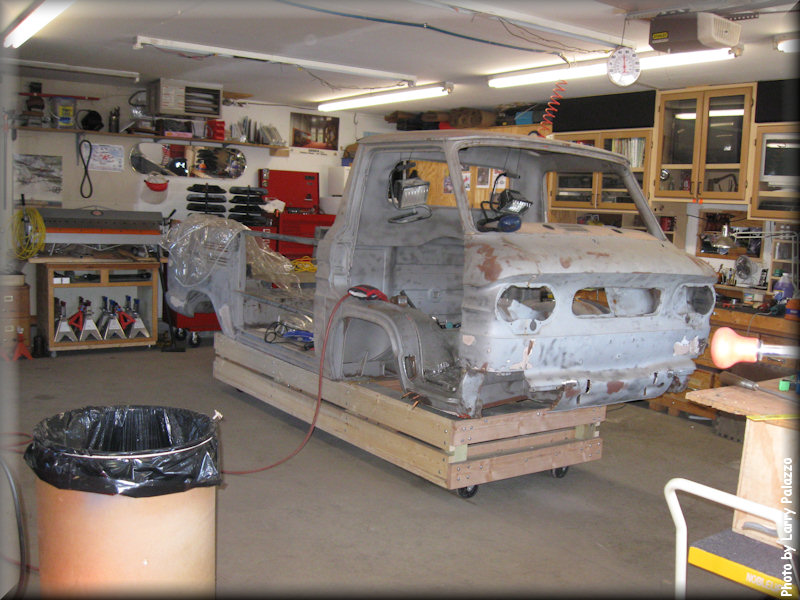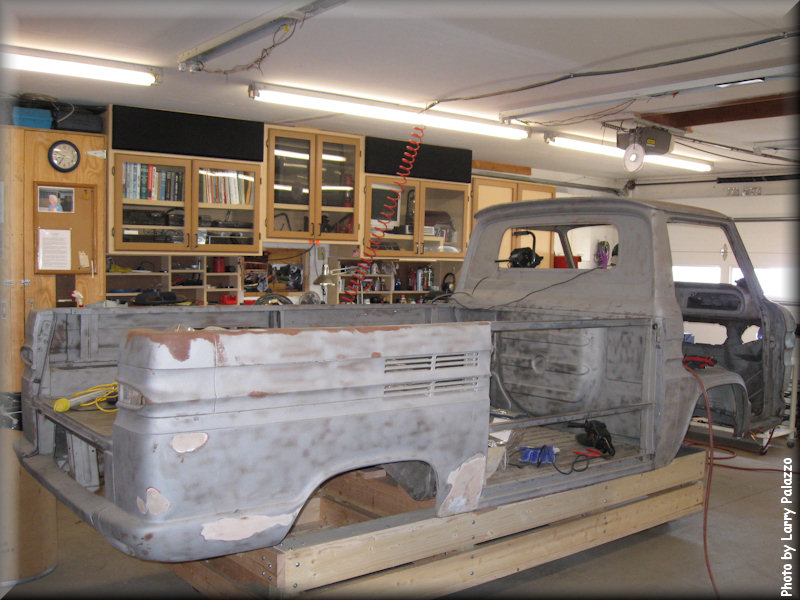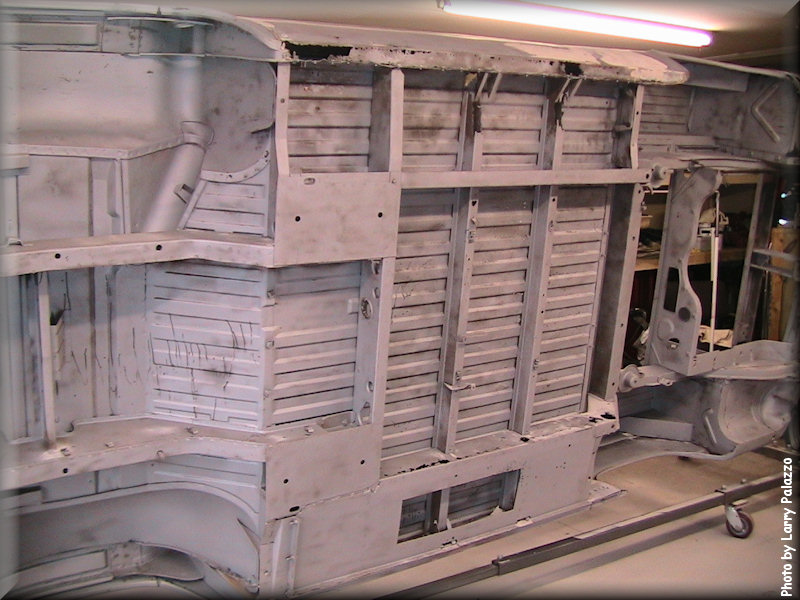 Information from the data plate
| | Description | | | | Description |
| --- | --- | --- | --- | --- | --- |
| STD | Standard equipment | 5544AC | Red, two-tone | None | N/A |
(Click on a heading in the table for more information on that item.)