The California Project
Eric Vandeburgt of Napa, CA is the newest owner of this very-restorable Rampside. He purchased it in September, 2007 from Skip Polacchi of Manton, CA. Skip had previously purchased it from Dick Mangels of San Francisco, CA in May, 1997. Dick owned the truck for at least four years.
Eric said that the truck needs a complete restoration but is solid. It has not run since 2004 when the automatic transmission went out. Eric plans to restore the truck back to a factory stock configuration. One other Rampside in the registry that has been restored in that way is St. Louis truck #S102528.
In the photos below, Skip is shown in the fourth one.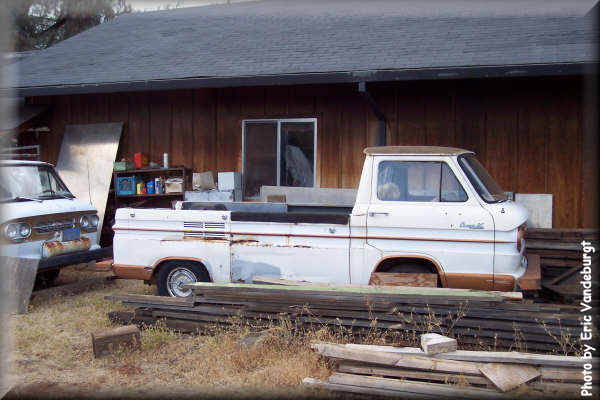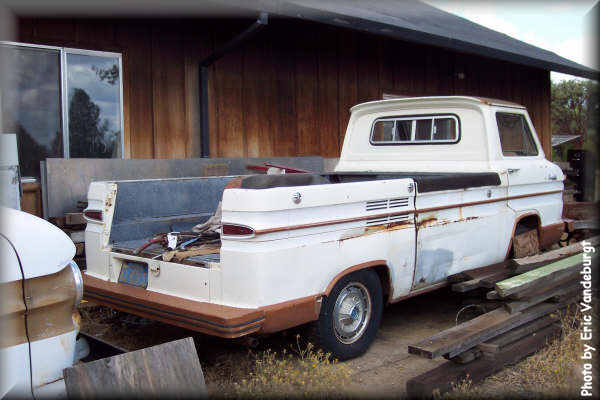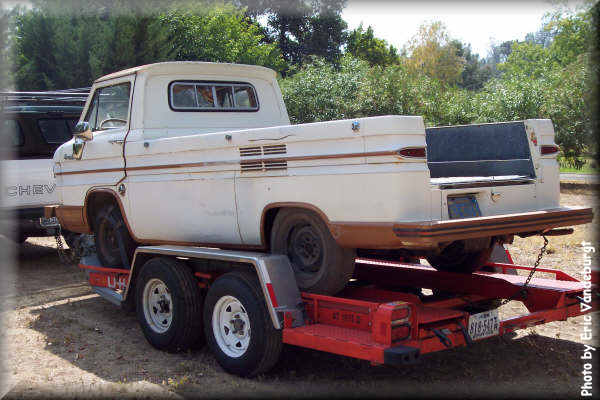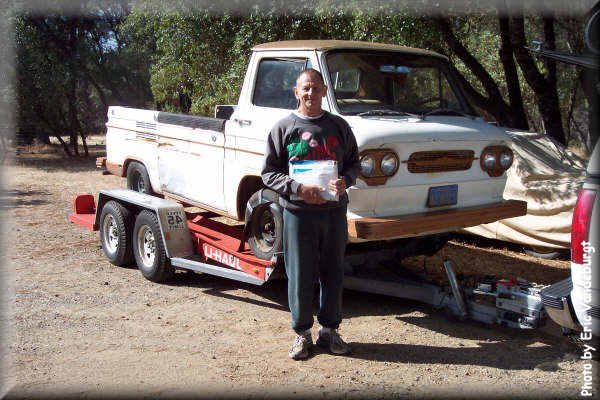 Information from the data plate
| | Description | | | | Description |
| --- | --- | --- | --- | --- | --- |
| STD | Standard equipment | 5521CA | White, solid color | None | N/A |
(Click on a heading in the table for more information on that item.)