Greg Shaw of Dearborn, MI purchased this Rampside in Royal Oak, MI in 2011. The previous owner had bought it from Larry Shapiro in California for a father/son project that didn't happen. It had been sitting in his back yard for 20+ years under a tarp. He saw Greg's want ad on the CORSA website (looking for a not-so-solid Rampside with auto transmission for a winter truck) and sent him an email.
This Rampside does indeed have an automatic transmission and it appears to be the original. The differential appears to be original as well, with a code of HS0930, where HS = forward control application, 3.55:1 ratio, for automatic transmission, with a build date of September 30. The original engine is gone and was replaced with a car engine.
Greg described the condition of the body:
"As can be seen in one of the photos, the bed has some serious issues. The lower bed is like Swiss cheese but the frame rails and cross-members are solid. The previous owner said it had sand in it when he bought it. There is a rust-through in the spare tire area as well.

Even so, it really doesn't work for my winter truck plan because I don't want to subject a '64 Rampside to Michigan salt, even one with rust issues already. I couldn't pass it up though. I may sell this truck, because I have a line on another rusty Rampside that I may buy for use as my winter truck."
Greg, thanks for saving another '64 Rampside!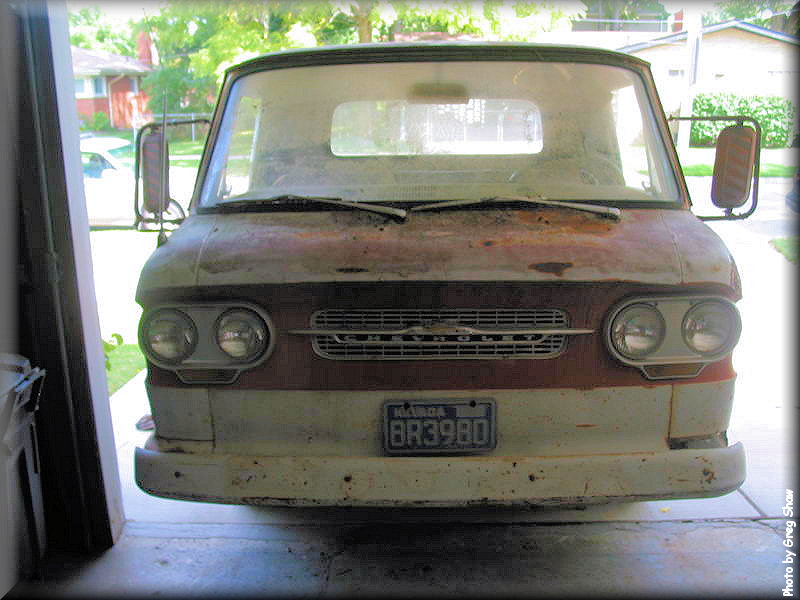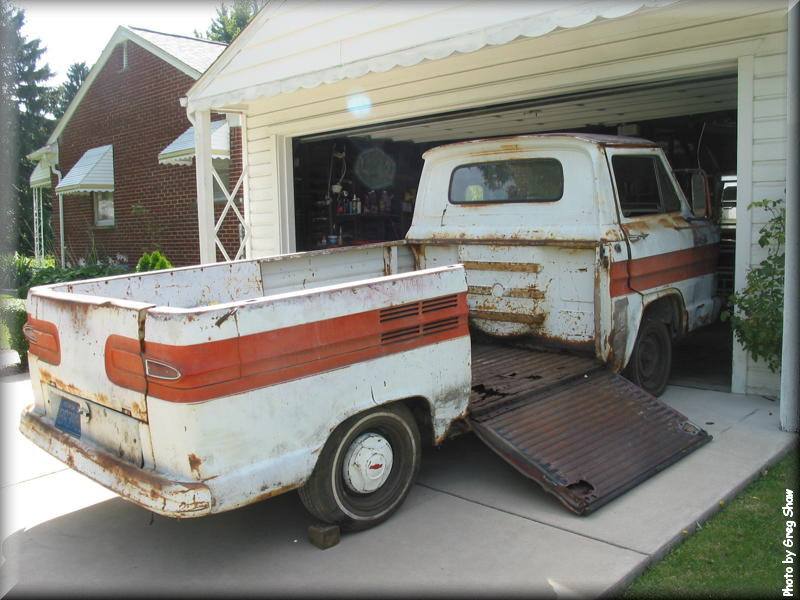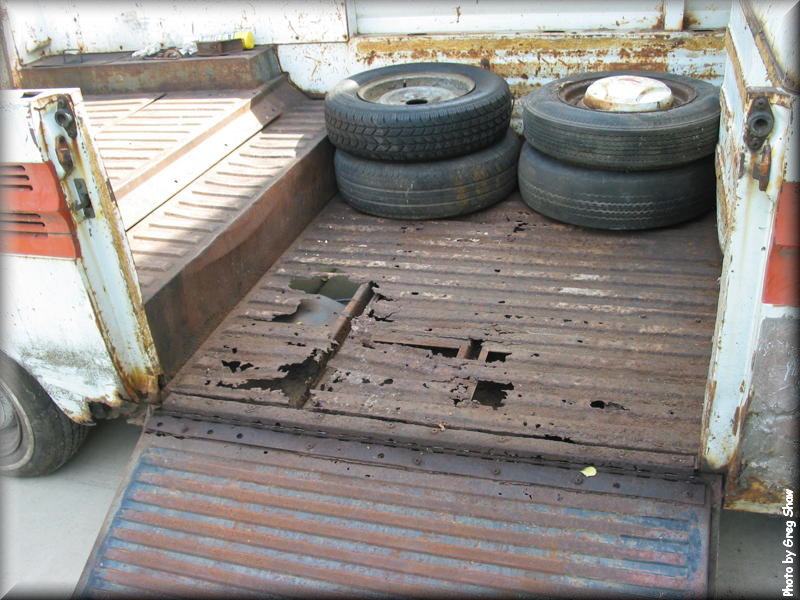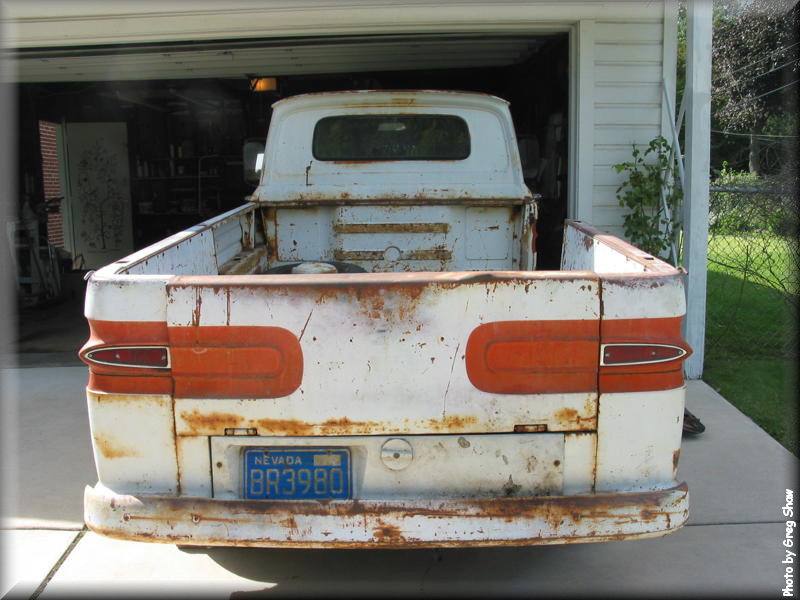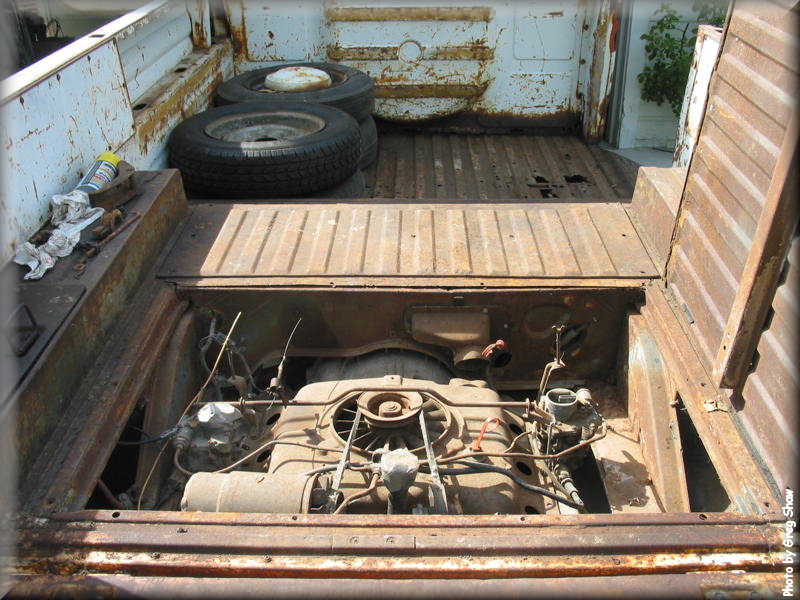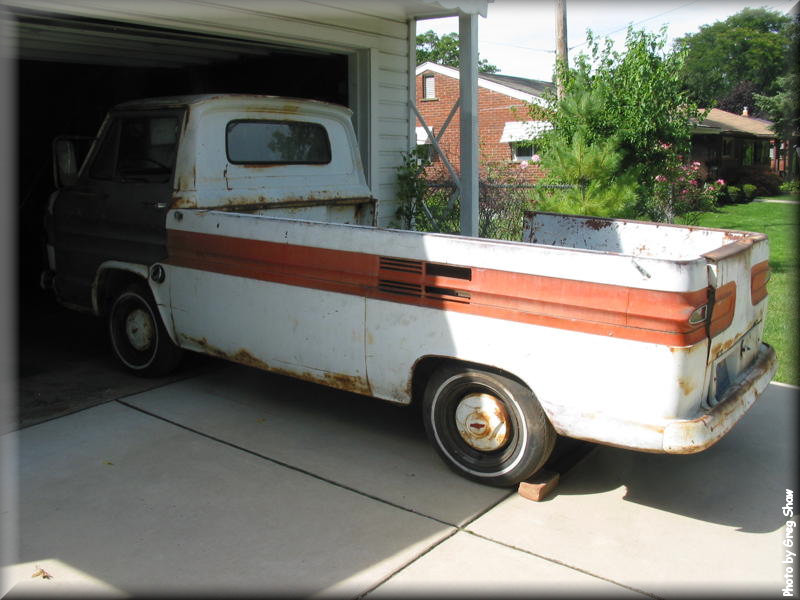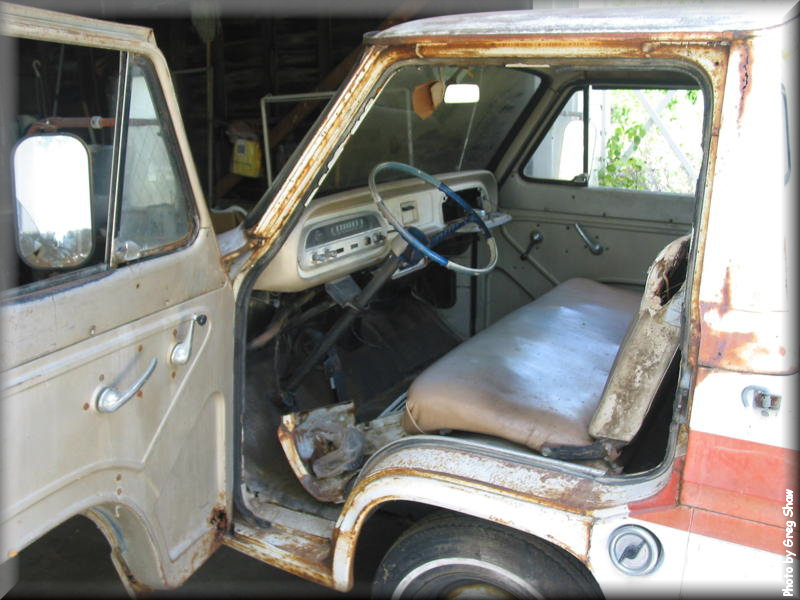 Information from the data plate
| | Description | | | | Description |
| --- | --- | --- | --- | --- | --- |
| STD | Standard equipment | 5545CF | White, two-tone | none | N/A |
(Click on a heading in the table for more information on that item.)