Saved from the Crusher
Rich Little of Kirkland, WA saved this Rampside from an auto recycler in Spring, 2011. Rich and I live in the same city, and I was able to visit the truck where it was stored nearby. The truck appears to be wearing its original paint and it has a nice set of original-style "West Coast" outside rear view mirrors and what are almost surely the original Washington license plates. The engine is a transplant from a car.
The truck is thought to be a lifelong-Washington resident and the vintage "CORSA Northwest" sticker in the rear window lends support to that assertion. A previous owner installed shoulder harnesses. At some point, the passenger door was obviously replaced.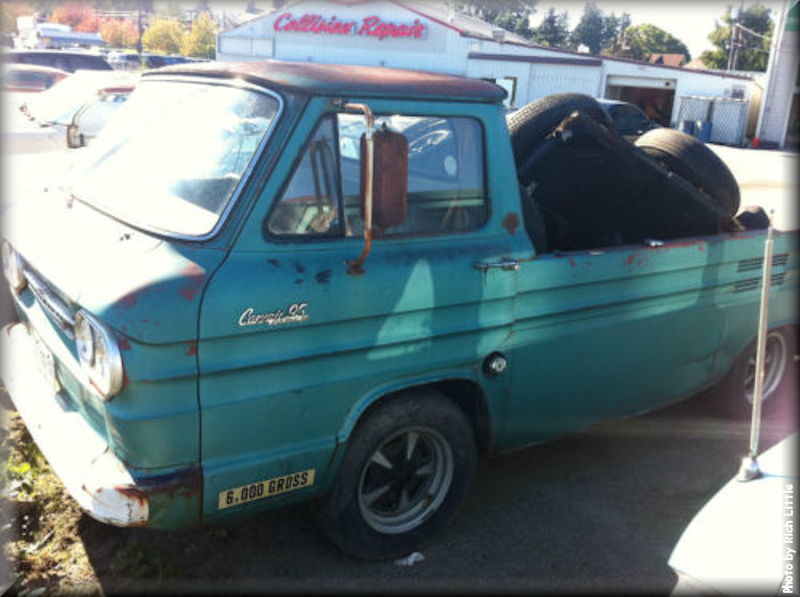 Information from the data plate
| | Description | | | | Description |
| --- | --- | --- | --- | --- | --- |
| STD | Standard equipment | 5510AA | Turquoise, solid color | none | N/A |
(Click on a heading in the table for more information on that item.)