Right in his Backyard
As of July, 2015, Bill Bremer of Shelton, WA is the proud owner of this truck, previously owned by Wayne Cox. Bill had the following to say about his Rampside:
"It use to be Wayne's father-in-law's truck. Wayne said it sat in a field for as long as he could remember. He towed it home, got it running, cleaned it up, and started driving it. I work with Wayne and I have tried to buy it for several years, He always said 'no' so I gave up. Then, about a month ago, he came up to me and said it was for sale so I bought it!

This is my first Corvair and I love it because it's different and odd. My 3-year-old grandson Logan loves cars and trucks so I gave him this truck. He and I will fix it up when he is old enough. We have 13 years to do it!"
Bill shared these photos in July, 2015: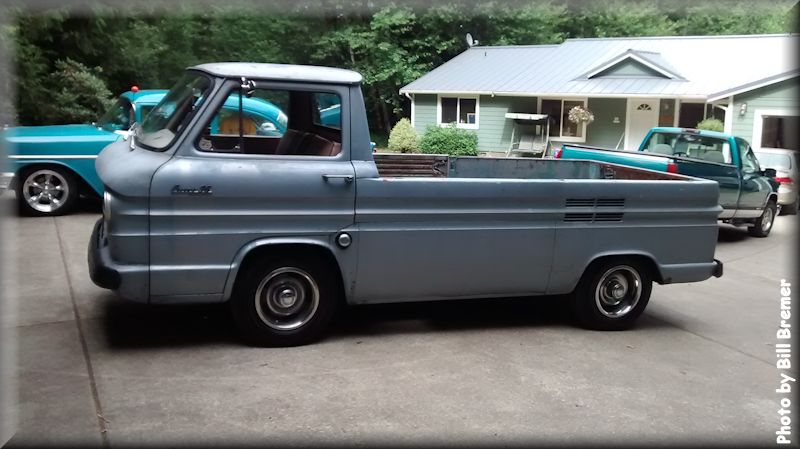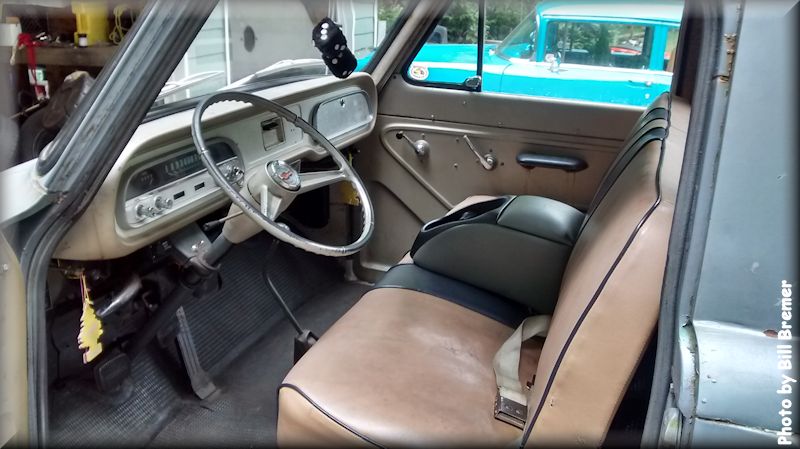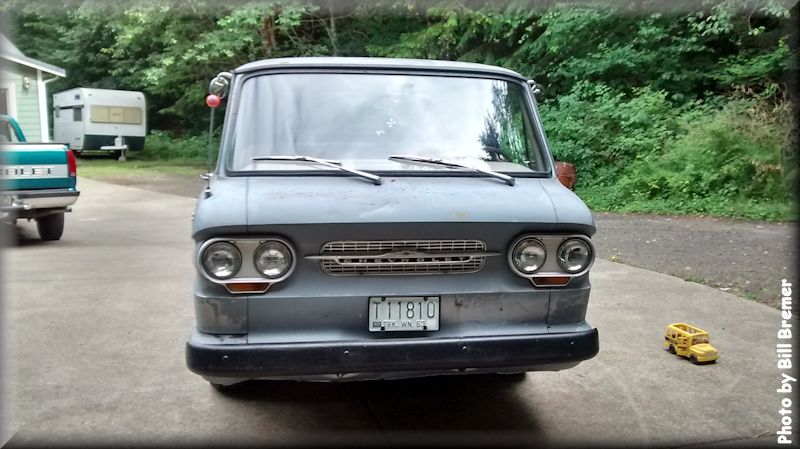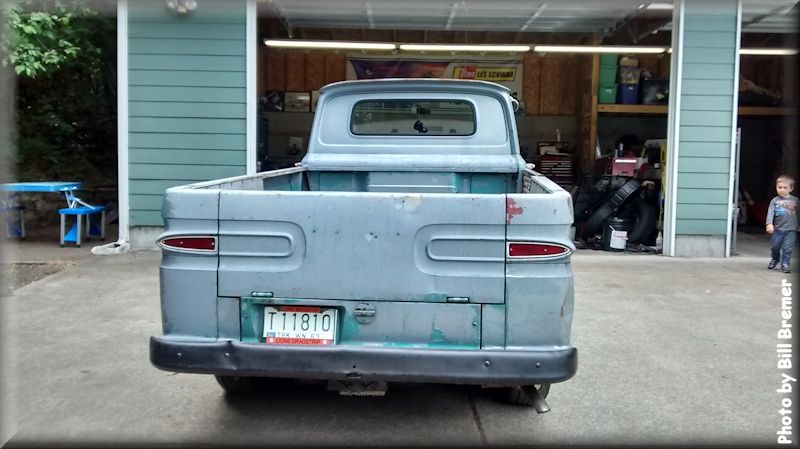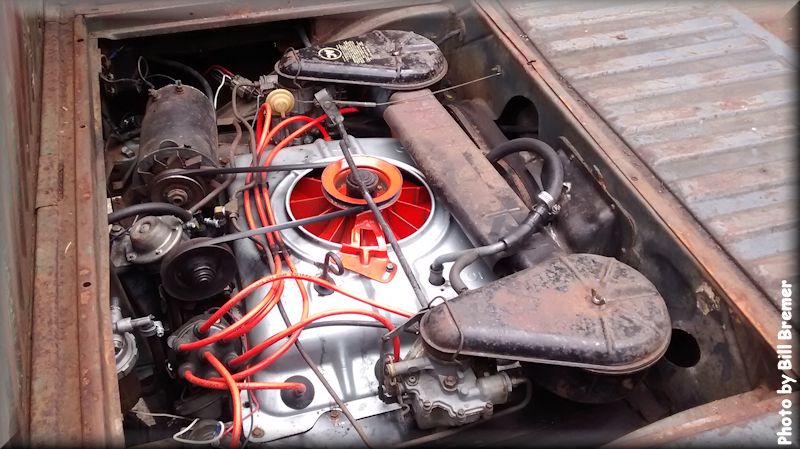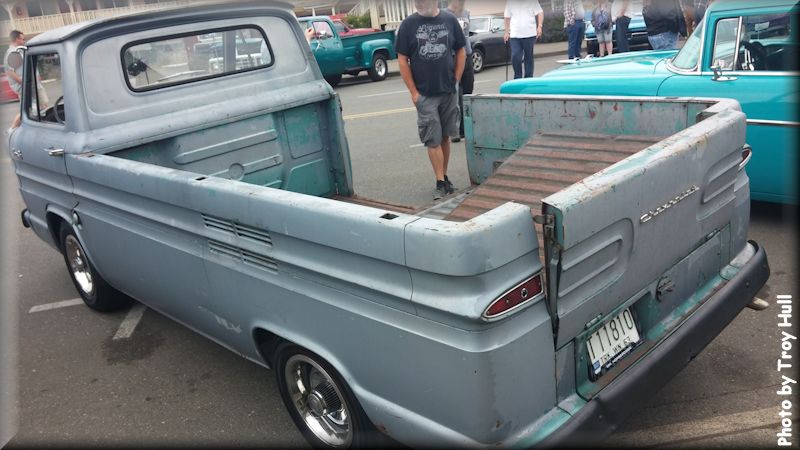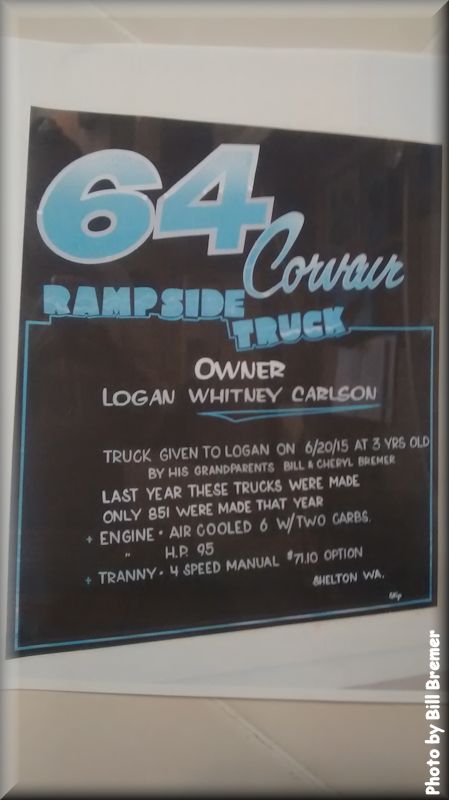 Information from the data plate
| | Description | | | | Description |
| --- | --- | --- | --- | --- | --- |
| STD | Standard equipment | 5510AA | Turquoise, solid color | none | N/A |
(Click on a heading in the table for more information on that item.)