Texas Traveler
In August 2012, Darrin Hartzler of Bethesda, MD purchased this '65 Greenbrier from Garry Parsley of Burleson, TX, who had previously purchased it from Nell Herring of Arlington, TX in March 2012. Glen Herring, now deceased, had owned this van since 1980. It is a rare 8-door unit with a PowerGlide transmission and West Coast mirrors.
Here's what Glen had to say about this van:
"I heard about the '65 Greenbrier and drove south about 40 miles to Cleburne, TX to see it. It was not for sale, but I later received a letter with an offer to sell. I still have the letter. The seller insisted on cash ($625), saying "I don't believe in banks."

He really made a production of telling me that I could ruin the transmission by towing it. I ignored it, asked him to double check that it was in neutral as the shift lever and indicator plate were somewhat customized. There were only three positions indicated. A few miles down the road I looked back and saw what appeared to be smoke coming out of the defrost vents. Was I causing the engine to turn over? Had I already destroyed the transmission? I got out and hunted for neutral myself and found it was indeterminate. I towed it on home. When I cranked it there was no neutral. It wanted to proceed forward in any lever position!

Then I thought about the seller insisting on cash and the opinion that I was going to ruin the transmission. Did I ruin it? Or did he know it was bad and was setting me up to believe that I ruined it? He had bought the used van with a 1960 model engine which eventually became an oil spreader. He acquired a 140 HP engine and someone else overhauled and installed it for him. I wonder if the shift cable was incorrectly installed. I have not yet opened it to investigate further."
Garry shared, "I've attached a few pictures to show what 30+ years in a field can do to a vehicle. Hopefully, some day, it'll be back on the road. It currently sports a 140 HP engine, PowerGlide transmission, and a roof rack."
Garry, we sure hope so! This is quite a rare van with the 8-door and PG options.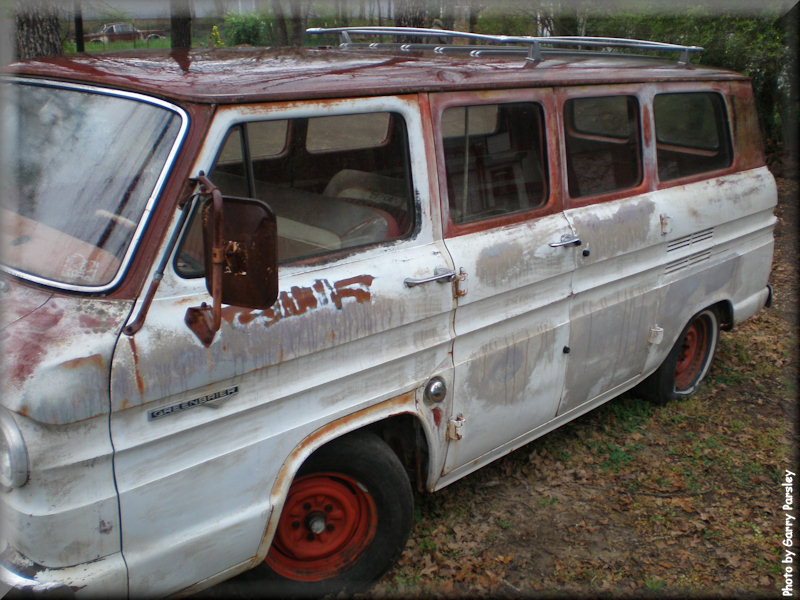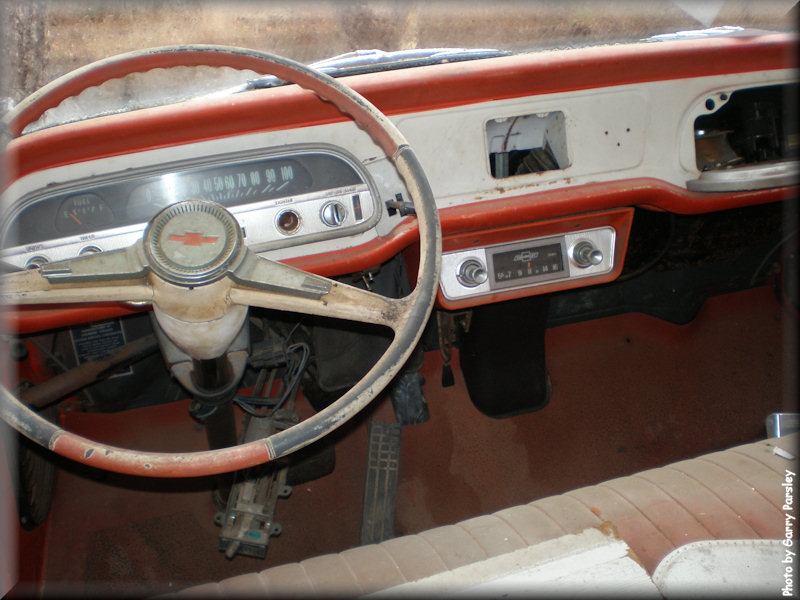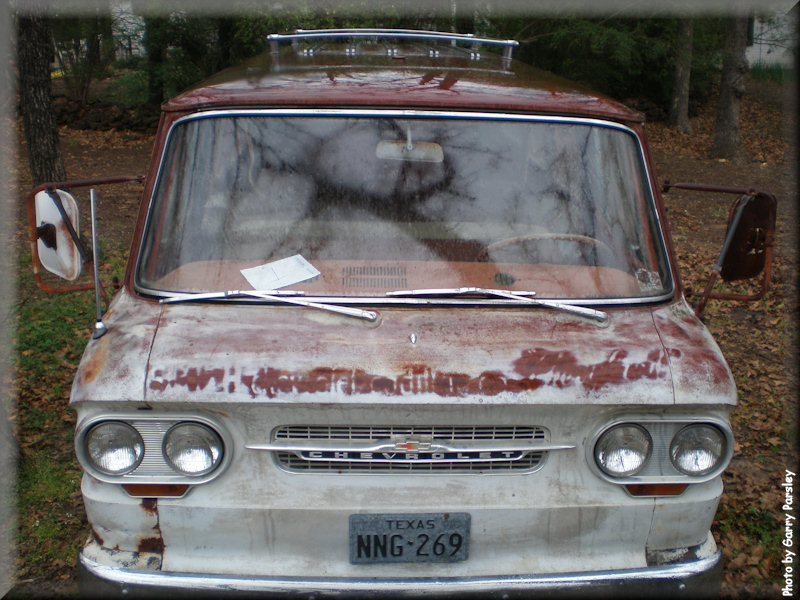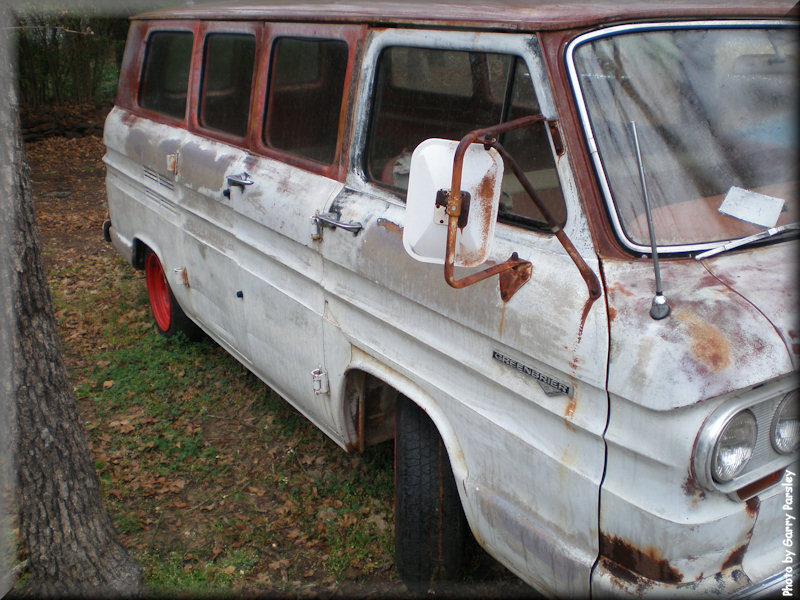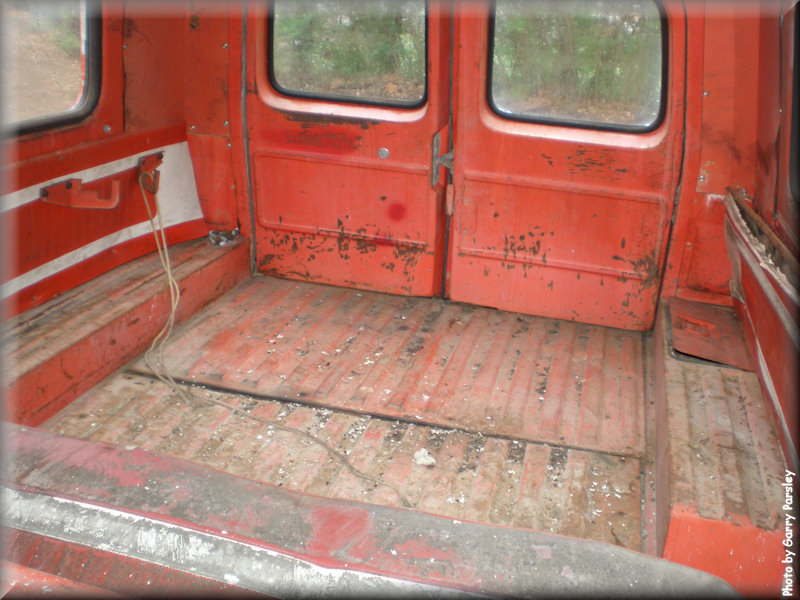 Information from the data plate
Description

Description

5Z60LD

Custom equipment, Red interior
8 doors, 3rd-row seat

5521DA

White, solid color

None

N/A
(Click on a heading in the table for more information on that item.)