Daily driver
Gary Gatts
of Fredericktown, PA is the newest owner this Greenbrier. He purchased it in December, 2006 from Kevin Fear of Brewerton, NY. Kevin had previously purchased it from
Jon DeVos
of Mays Landing, NJ, who had purchased it in the spring of 2006.
Here's what Gary had to say about his new purchase:
"I bought it on eBay for $1400. It runs and the body is in pretty good shape.

The only interesting thing I have found it is the faded remains of a "7" on the front of both sides. I can only assume it was used as some sort of public transportation or airport limo. I am really excited about owning it and have become a Corvair nut since I bought it.

The most exciting thing is I just bought a pair of '65 Greenbrier emblems off eBay for $12.50! They were missing on mine, just had the holes in the doors. The guy had them listed as being from a '61. Prior to finding them on eBay I had contacted 15 different Corvair parts dealers in search of them and nobody had them."
Gary reports that the engine code is T0821RU, which which is very likely the original because the code indicates a 110 HP engine built on August 21, 1964, with a manual transmission.
When Kevin had the rig for sale, he shared the following info:
"I bought this on a whim with thoughts of restoration. The other ten cars got in the way. The main reason I bought it, in addition to the rareness is that the drivetrain appears original. This van is not molested. It even has the original hubcaps! The differential has the leaf spring mount for 64 car but no numbers stamped on it. No numbers!

It runs & drives and is complete. It was originally red on the outside. The interior is decent and an interesting brown color, almost leather."
When Jon had the rig for sale, he shared the following info:
"Everything works, even the lights and all the gauges. The previous owner said the engine was rebuilt. The seats are very nice and the interior doesn't look bad. There is some rust in the floor but no real holes. The 'dog ears' have rust and the lower fenders behind the doors. Also, the windshield is cracked on the passenger side.

I love this vehicle but don't have time to restore it."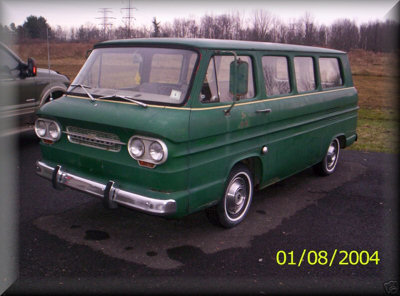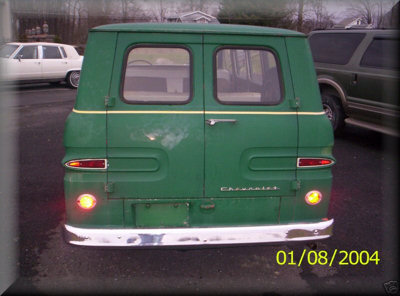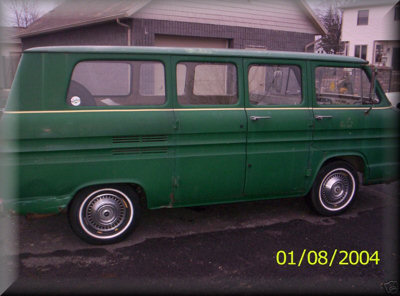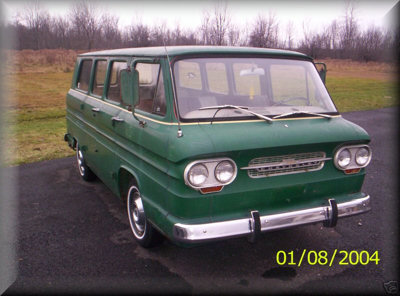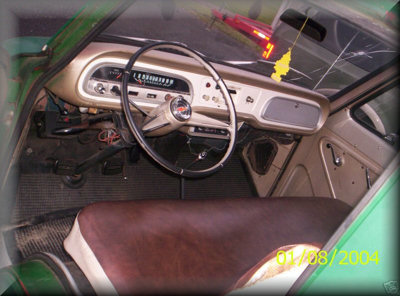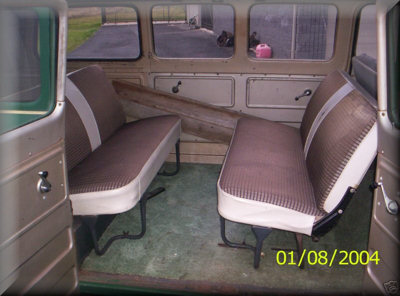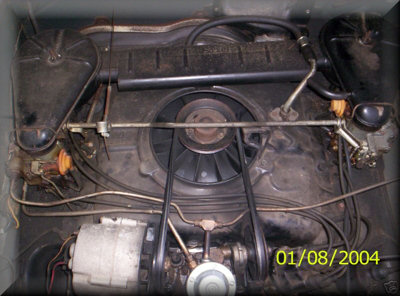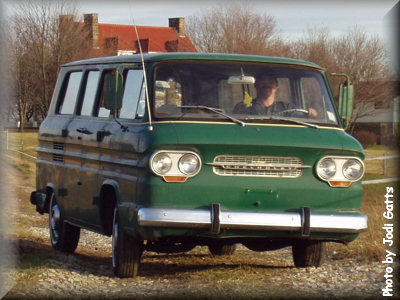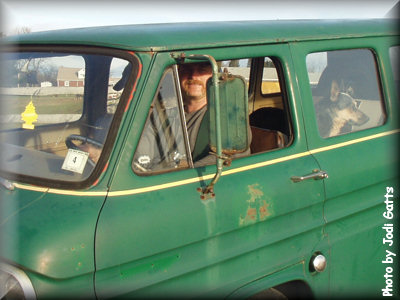 Information from the data plate
| | Description | | | | Description |
| --- | --- | --- | --- | --- | --- |
| missing | Unknown (*) | missing | Unknown (*) | None | N/A |
(Click on a heading in the table for more information on that item.)
(*) The van appears to have standard trim (code STD) and may have been code 514 or 544 paint originally (Red, without or with a white stripe).