Generation to generation - This van is For Sale
John DeGraaf of Visalia, CA purchased this much-loved '65 Greenbrier in January 2007 from Derek Bergthold of Reedley, CA. John recently developed some trouble with his left leg and can't use a clutch very well, so he reluctantly is offering the van for sale for $7500, reduced from $9500. You can contact John at 559-679-3909. He does not have email. I took photos of the van below in June 2008 at the CORSA convention in Ventura, CA. The van looked very clean, with only one tiny bubble in the paint that I could see.
Derek bought the van from Jon Willems, who bought the van in 1974 for $400. Jon used it as a family vehicle for many years, including several trips to Portland, OR to see his daughter once she grew up and moved away from home. Jon told me about one trip, in which the Greenbrier was stuffed to the gills with his daughter's possessions, including a mattress strapped to the roof!
The engine date code of T0821RU indicates that the van has a correct 1965 Greenbrier 110 HP engine with manual transmission. The engine build date of August 8 matches closely with the van's production month of September, so this is very likely the original engine. Derek mentioned that Jon had the engine out of the van for several years but then rebuilt it and reinstalled it.
The differential code of HB0603 indicates a 1964 FC manual transmission differential with a 3.55:1 ratio and Positraction built on June 3, 1964. It's unclear whether this is the original differential, perhaps left over from 1964 production, or whether it was switched somewhere along the way, perhaps by Jon Willems. The 4-speed transmission, oddly enough, has no code whatsoever. We looked thoroughly and the area is completely blank.
Two of the window mechanisms, on the left side behind the driver, were removed some years ago to allow a cabinet to be installed. John removed that cabinet and is in possession of the original window hardware and cranks, so it can all be reassembled to working order.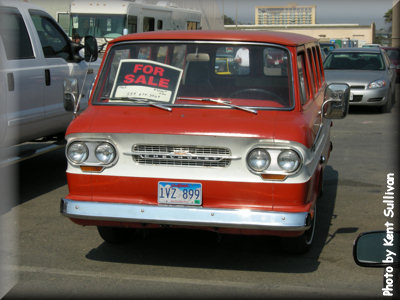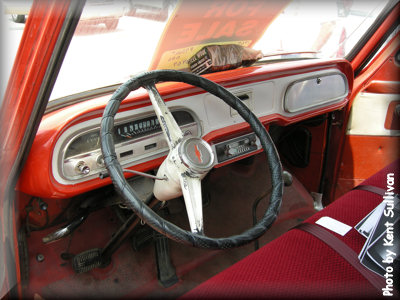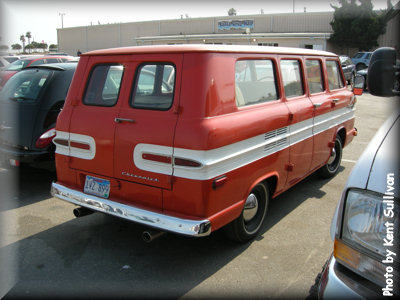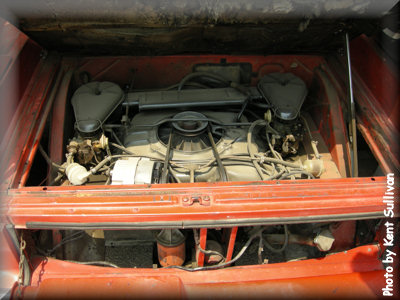 Information from the data plate
| | Description | | | | Description |
| --- | --- | --- | --- | --- | --- |
| missing | Unknown (*) | missing | Unknown (*) | None | N/A |
(Click on a heading in the table for more information on that item.)
(*) Jon Willems recalls the van had deluxe trim (code Z60) and was Red with a white stripe (paint code 544).