Information from the data plate
Jesse Peel recently purchased this custom Greenbrier from Jim Williams, a long-time Corvairs Northwest member. One of Jesse's first projects was to have front disc brakes and a dual master cylinder installed by Linn Richardson.
Here's what Jesse had to say about the van:
"Jim bought it off of a lot in Enumclaw, WA in 1974 for $450. It had 13,000 miles on it at the time and was white with an orange stripe and a fawn interior. He told me that it was very straight (still is) but showing some wear and he painted it black and only used it occasionally for the last 25 years."
I have seen the van and it is a very nice ride. Jesse sent the photos below in November of 2000: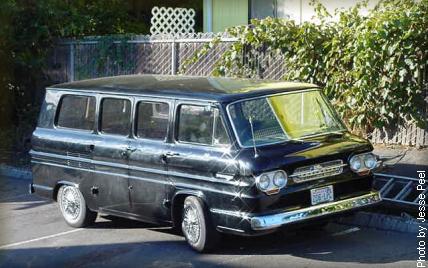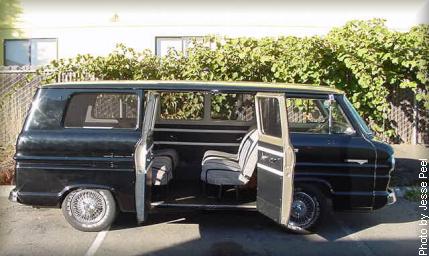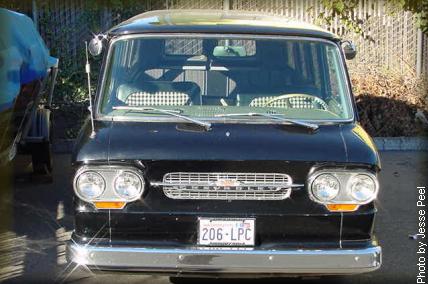 | | Description | | | | Description |
| --- | --- | --- | --- | --- | --- |
| STD | Standard equipment | 5521BB | White, solid color | None | N/A |
(Click on a heading in the table for more information on that item.)