California Cruiser
Lewis Malucci of Whittier, CA purchased this Greenbrier in approximately 2007. He purchased it from someone in the San Fernando Valley. The van appears to have been in California for most of its life.
Through March 25 the van is for sale on eBay with $8000 as the starting bid. From the auction:
"1965 Corvair Greenbrier with California black plates. Rare automatic with 70,010 miles on original engine. Engine has been rebuilt with 30,000 miles on it. Starts up nicely and runs. Good brakes: new brake hoses lining is good, and has new master cylinder. New battery. Greenbrier has been stored in my backyard driveway for the past 5 years. Interior is good, seats have original upholstery. Near new tires. One small spot of rust on the driver's lower side door. No other rust. Straight body. Front windshield is cracked. There's a replacement that goes with the van. Clear title. Original owner's manual."
Lewis relayed that the engine code is T0821RX, which does appear to be original, as it denotes a 110 HP FC engine with automatic transmission, built on August 21 (1964 assumed). The paint also appears to be original and it matches the factory scheme.
The photos were taken by Lewis' son Carl. The van looks very nice. I hope it finds a new home soon!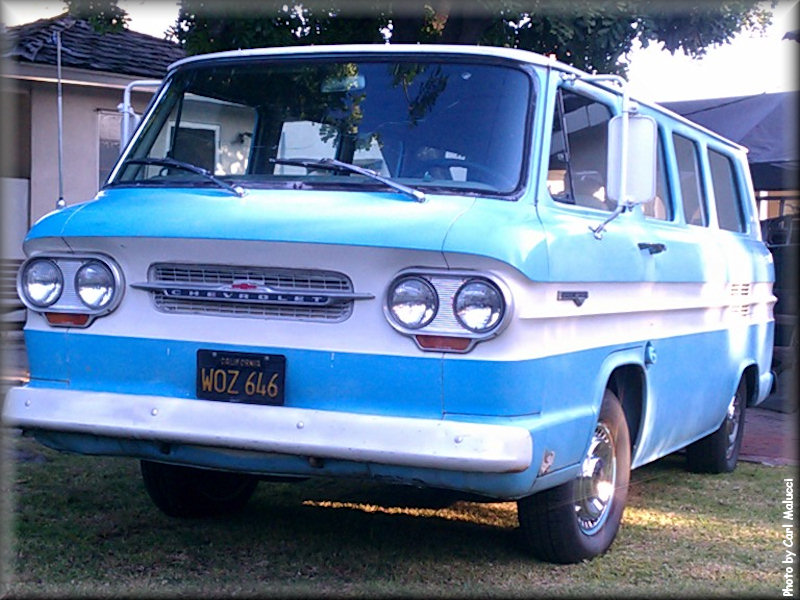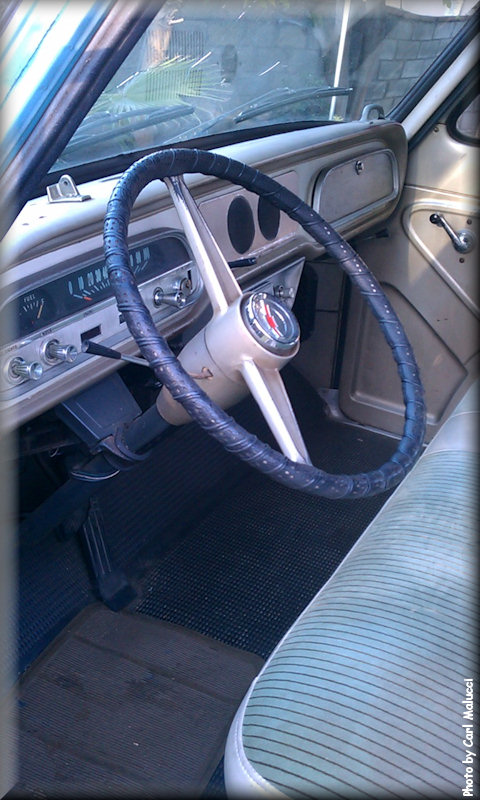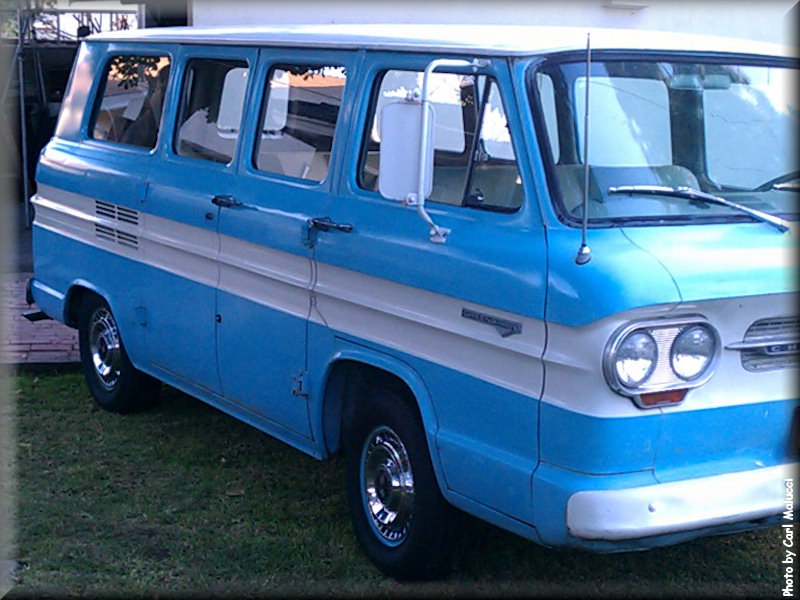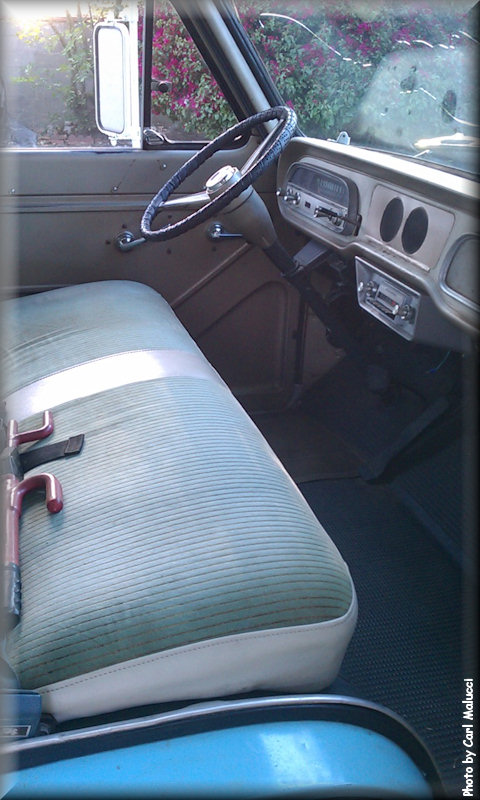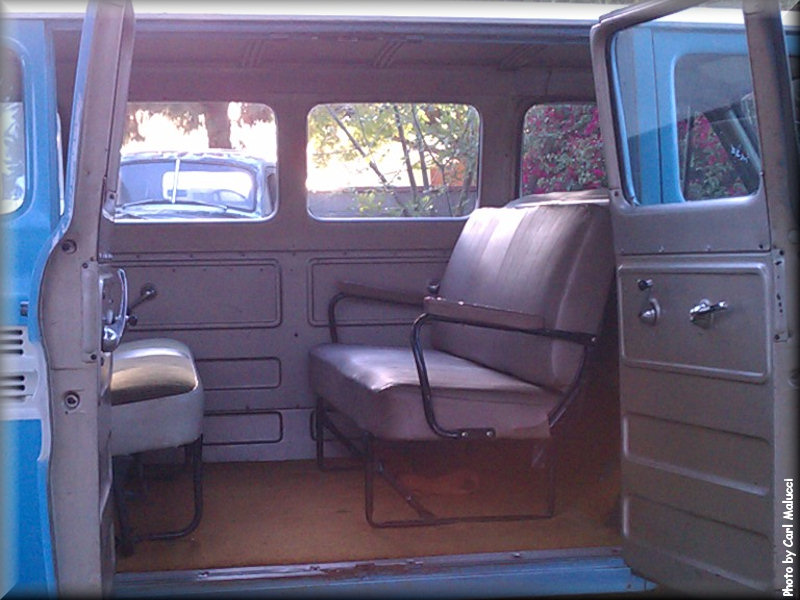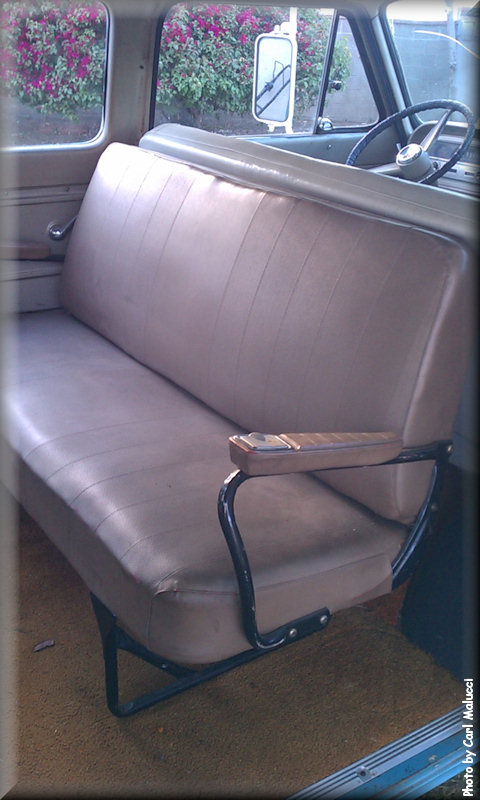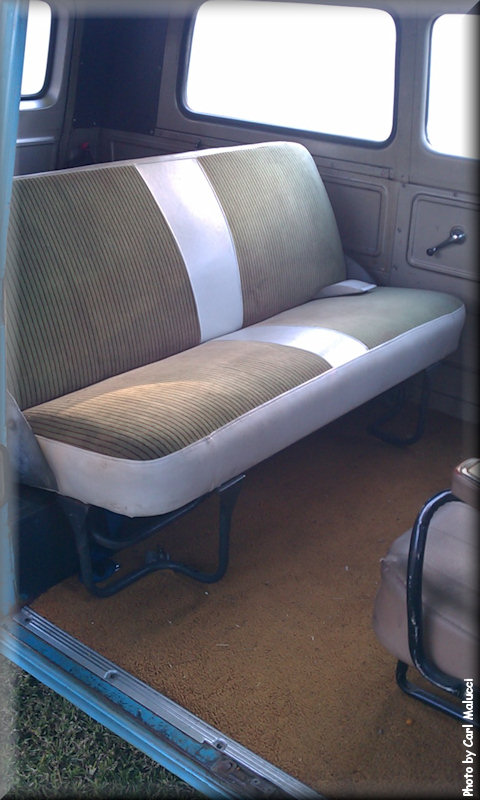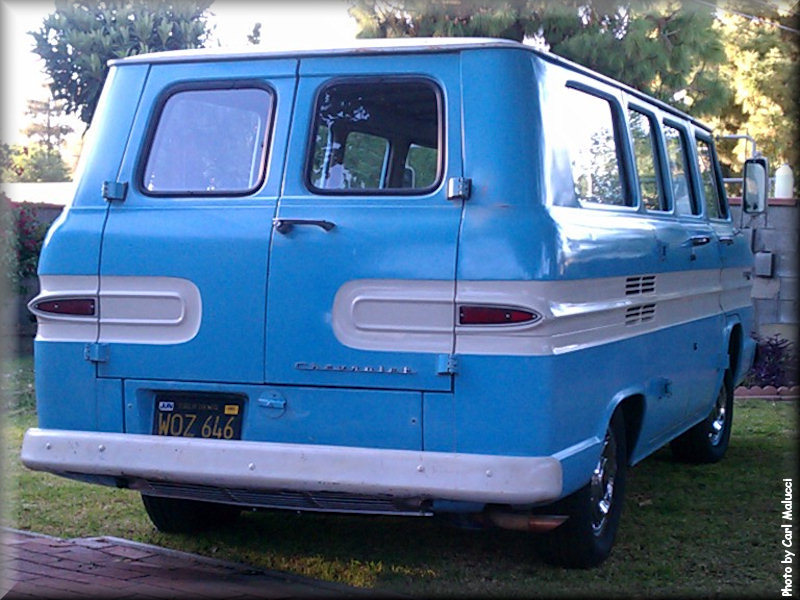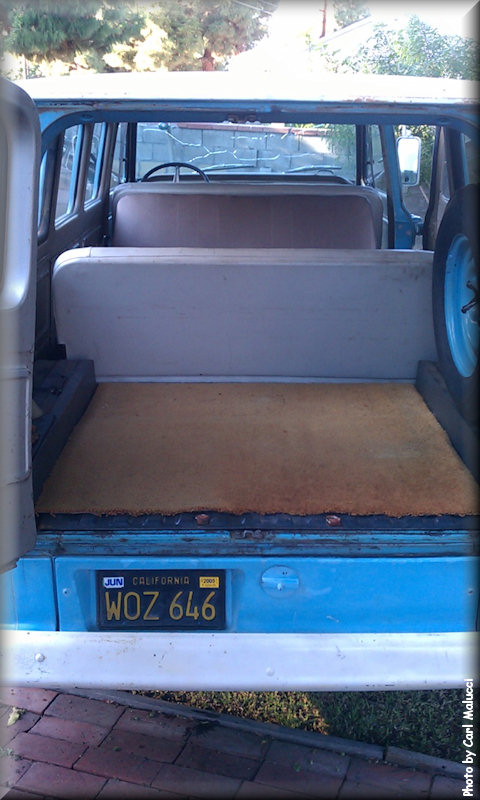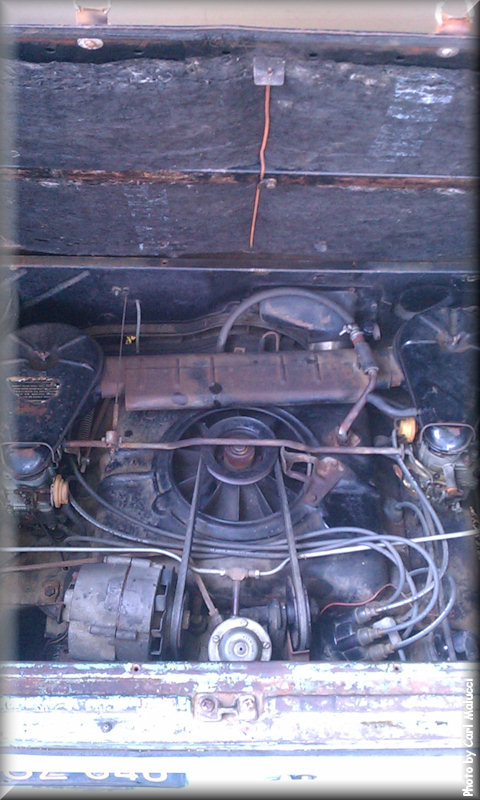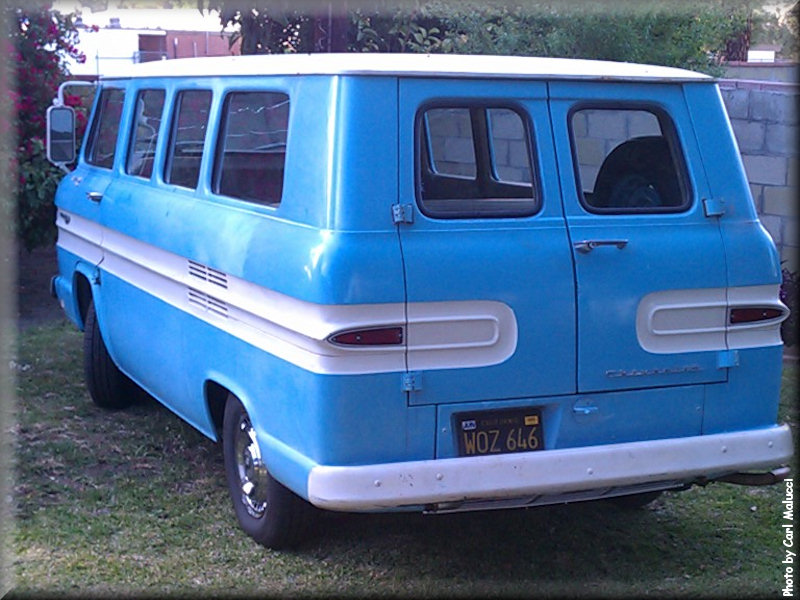 Information from the data plate
| | Description | | | | Description |
| --- | --- | --- | --- | --- | --- |
| STD | Standard equipment | 5537AB | Light Blue, two-tone | None | N/A |
(Click on a heading in the table for more information on that item.)