Parts is Parts
As of October, 2009, Thomas Gwyther of West Jordan, UT is the newest owner of this solid '65 Greenbrier. Bruce & Betty Gwyther of Clinton, UT purchased it in the spring of 2003 from Las Vegas, NV. They heard about it via the Corvanatics mailing list. Frank Esser graciously took some pictures of the van while it was still in Las Vegas. Bob Helt also dropped by and provided some info on the rig.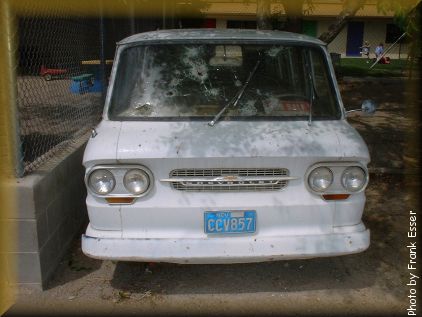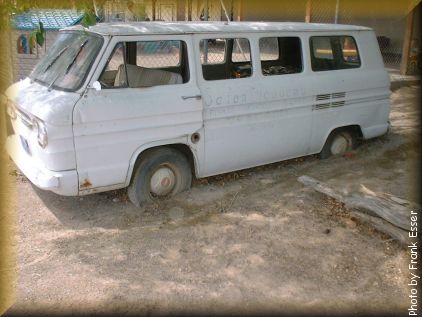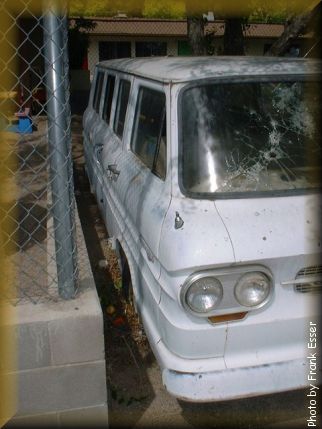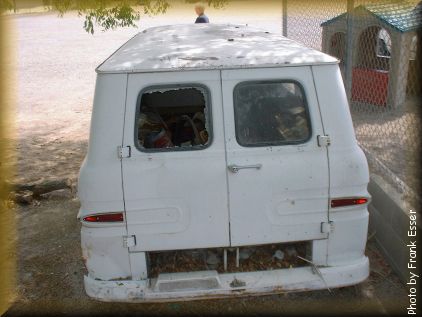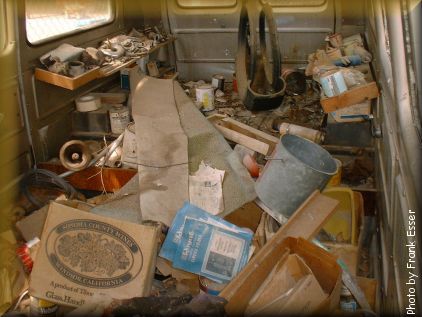 As you can see from the pictures, the van has very little rust but has taken some abuse, probably from sitting a long time.
Bruce had the following to say about his newest acquisition:
"Most of the glass is broken and they have used it as a dumpster but the body isn't bad at all. Mostly what I wanted was all the PowerGlide stuff. One thing strange is the motor has no ID stamp. I think it is a 110 HP or 95 HP but I'll have to check further to know for sure. It is a van block but the ID is completely blank. I'll send more info when I get it."
In October, 2009, Thomas sent an updated photo of the van, which is now running: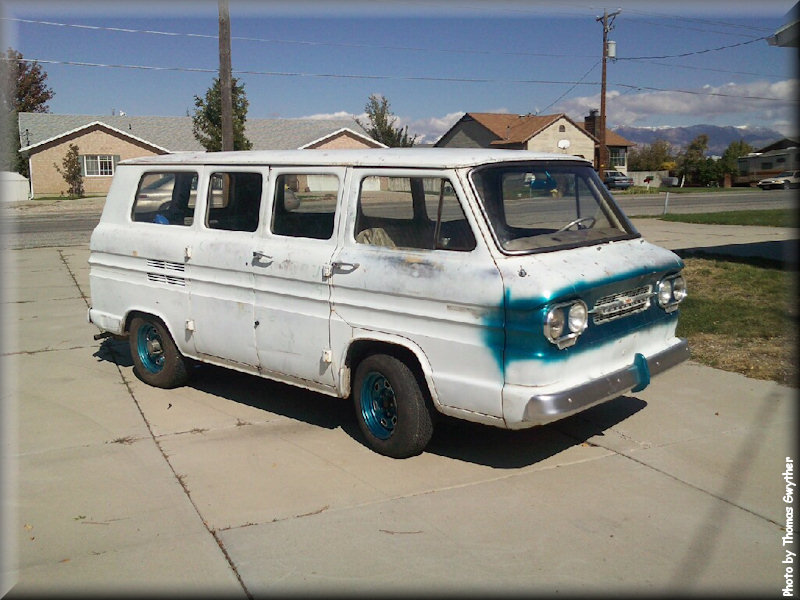 Information from the data plate
| | Description | | | | Description |
| --- | --- | --- | --- | --- | --- |
| STD | Standard equipment | 5521CA | White, solid color | None | N/A |
(Click on a heading in the table for more information on that item.)