MIA no more!
In March 2016, Martin Kealer, of Pensacola, FL purchased this Greenbrier from Mike Moyer of Navarre, FL. Previously, Mike had partnered with his father Jerry to save it in 2009. Prior to that, I had only the VIN from it, courtesy of Tim Schwartz of Ho-Ho-Kus, NJ, who sold it in 1991. We don't know where all it traveled but we do that it came out of New York prior to Mike and his father buying it just north of Atlanta.
The van had a broken cam gear when Mike and Jerry purchased it. The engine appears to be original, with a code of T1119RX, indicating a 110 HP unit mated to a PowerGlide transmission, which the van has today. The van was originally Ivory (solid color). Tim remembers it being maroon with a white stripe. Mike and Jerry bought a second '65 Greenbrier for parts.
After purchasing the van, Martin had all interior and carpeting replaced. Body work and new paint was completed in December 2017. Thanks, Martin, for sharing photos of the van after that work. It looks great!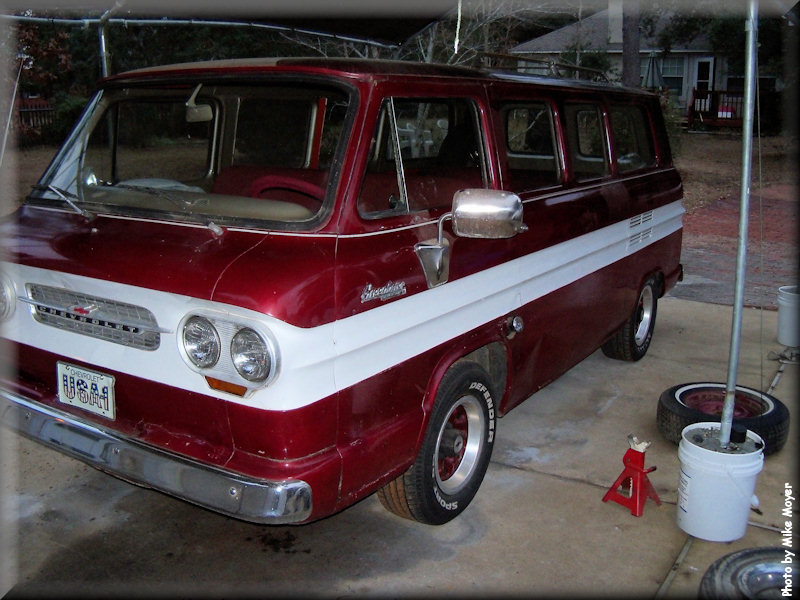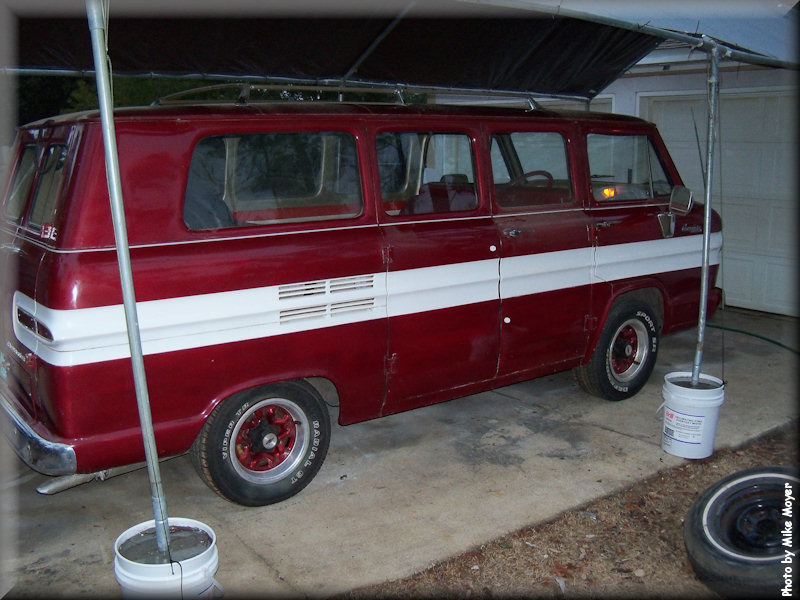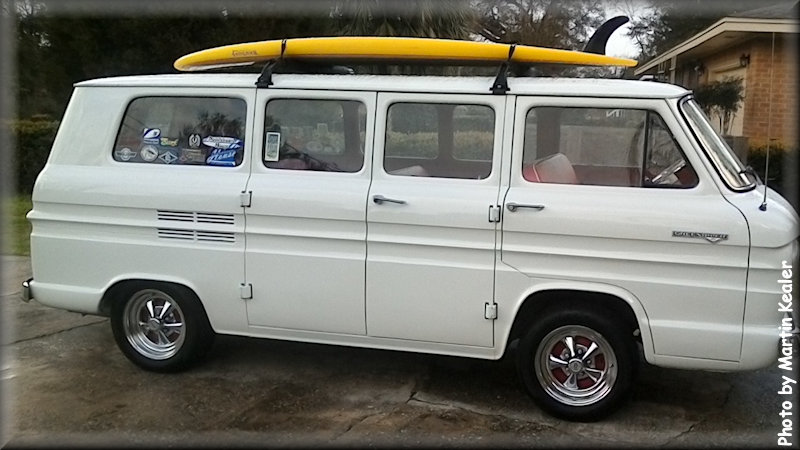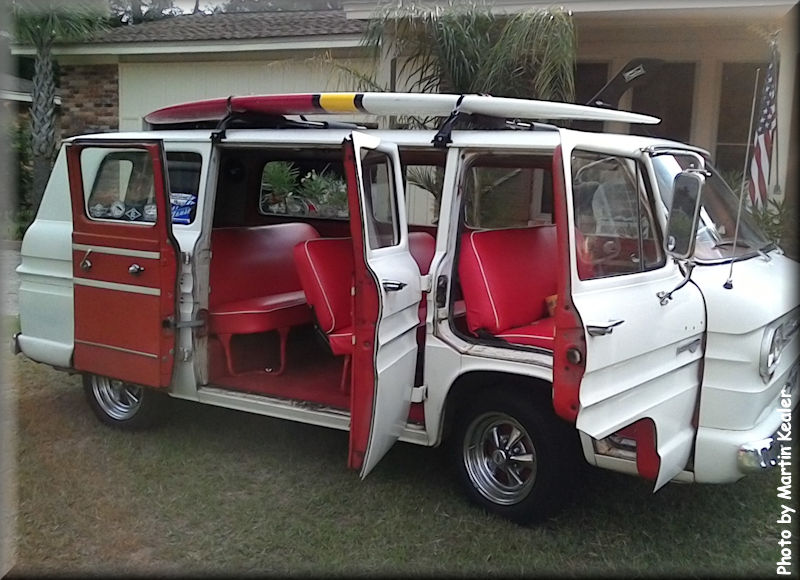 Information from the data plate
| | Description | | | | Description |
| --- | --- | --- | --- | --- | --- |
| 5Z60EA | Custom equipment (*) | 5526AA | Ivory, solid color | none | N/A |
(Click on a heading in the table for more information on that item.)
(*) The "EA" trim code suffix indicates that this tag has been transplanted from a '64 Greenbrier.