Solid Original
Mel Herwald of McDowell, VA is the newest owner of this van. He purchased it in September, 2003. Here's what Mel had to say about his new purchase:
"It's a very solid deluxe 6-door with the only serious rust below each front door. The original vinyl interior appears to be in very good condition including the front seat. It's a 4 speed with what appears to be the original FC engine."
The engine date code is T0827RU, indicating an 8/27 build date. The RU signifies 1965 FC 110 HP manual transmission so I agree that this is probably the original power plant.
I hope Mel sends some more info on the history of the van. In the meantime, enjoy the pictures he sent: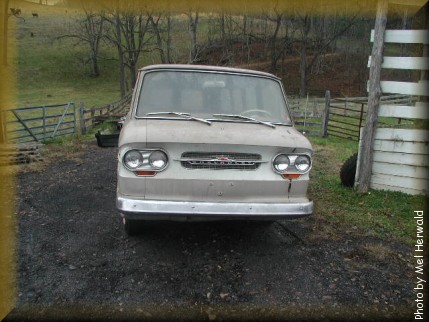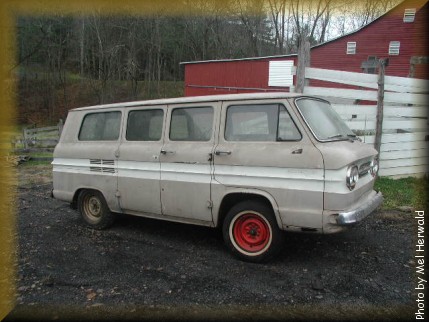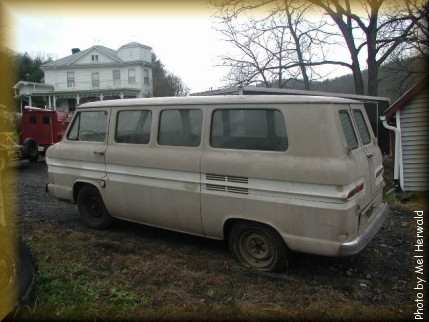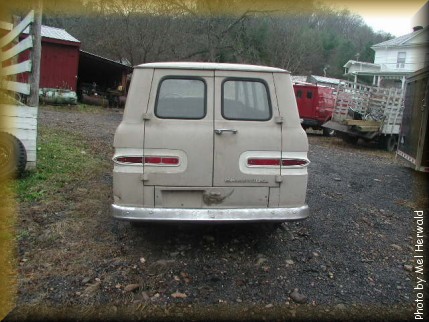 Information from the data plate
Description

Description

5Z60JB

Custom equipment, Fawn interior
6 doors, 3rd-row seat

5555AA

Fawn, two-tone

none

N/A
(Click on a heading in the table for more information on that item.)