Gen. Custer could have used a rig like this...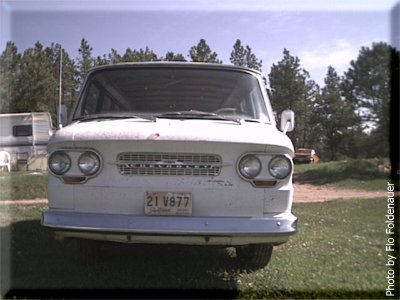 Bruce & Betty Gwyther of Clinton, UT, are the new (as of July, 2001) owners of this Greenbrier.
The previous owner was Florence Foldenauer of Custer, SD. Here's what Flo had to say about it:
"We found this at a Ford dealership located in New Castle, WY. My husband was an avid collector of Corvairs. He was thrilled to find this 1965 Greenbrier in such good condition. He passed away a year ago Christmas.

The van is in good condition. It has a white exterior with red interior. It has new tires and 33,000 miles on the odometer, believed to be original. There is a ding in the front panel and a dent in the left rear door. The interior is still all original and in good condition. The front seat is also very nice; the cover you see in the pictures is only to protect it. The van runs and is drivable but does have an oil leak."
Note: Of the rigs currently in the registry, this is the only one with code 526 exterior paint (Off-White or Ivory, solid color). Lon Anderson's rig (R1265S100704) is Ivory with a stripe.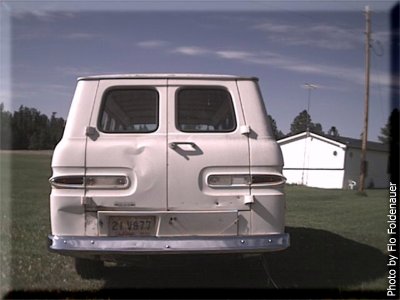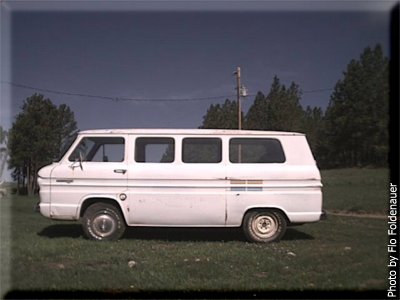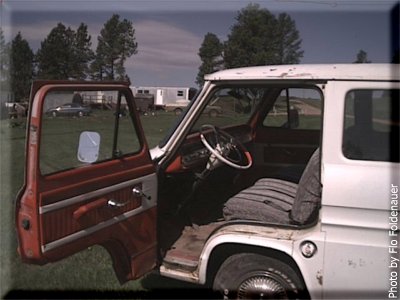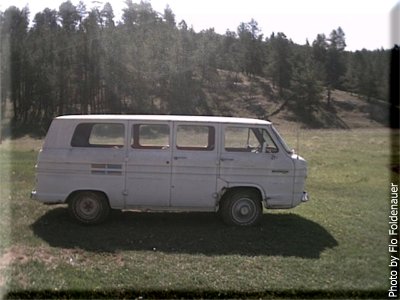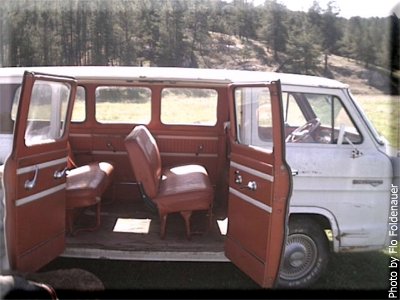 Information from the data plate
Description

Description

5Z60LB

Custom equipment, Red interior
6 doors, 3rd-row seat

5526AA

Off-White or Ivory, solid color

None

N/A
(Click on a heading in the table for more information on that item.)