Riding with the King
Norm King of Clio, MI is the newest owner of this Greenbrier. I got to see it in July, 2007 while I was in the area for the 2007 CORSA convention.
Norm first encountered this Greenbrier when the previous (and thought to be original) owner, John Godfrey, contacted Norm in 1983 for some mechanical work. John was a GM executive over several assembly plants.
About five years later, Norm found the van for sale in Lupton, MI at the Grand Lakes Resort.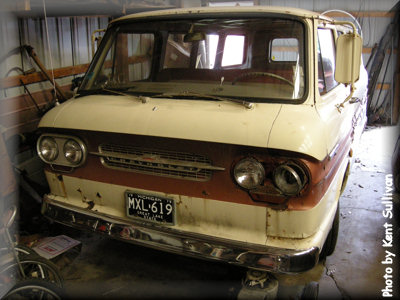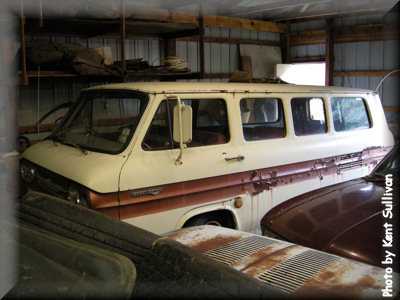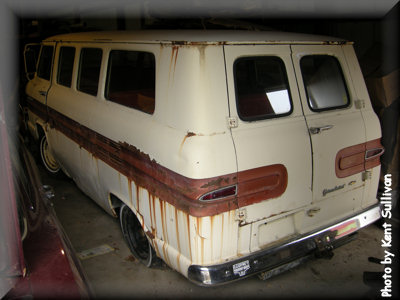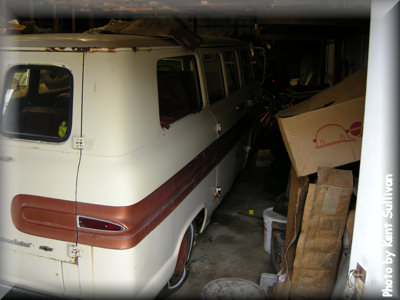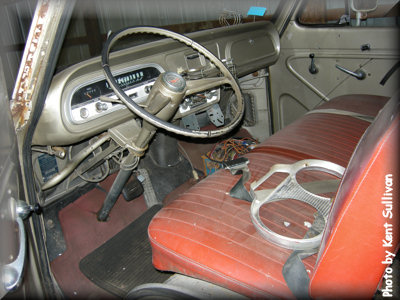 Information from the data plate
| | Description | | | | Description |
| --- | --- | --- | --- | --- | --- |
| STD | Standard equipment | 5545BC | White, two-tone | None | N/A |
(Click on a heading in the table for more information on that item.)