Hidden in plain view
Ray Langley
of Sedro Woolley, WA purchased this Greenbrier from Don Arntzen of Bellingham, WA in July, 2007. Ray purchased
#268
from Don at the same time. Don bought the van from Alex Willard, a well-known Corvair guru in the Bellingham area.
Here's what Ray had to say about this van:
"Don bought this van in 1982. He stripped the van to bare metal and repainted it in the original color scheme. Don only put 5000 miles on it, mainly driving back and forth to Idaho for hunting. He had a special hunting dog kennel built for the van that took advantage of the left and right-side doors.

It has been parked for 20 years in his garage, which is right across the street from my parents' house. I didn't even know he owned it! All I had ever seen were three Corvairs that were parked outside his house. Don put an ad on Craigslist in July and when I saw the picture, I realized that I knew the seller. So, I decided to go look at them and the rest is history!"
On October 2, 2009, as part of the Corvair's 50th birthday celebration at Hinton Motors in Lynden, WA, I was able to see the van up close and take some pictures. It looks terrific!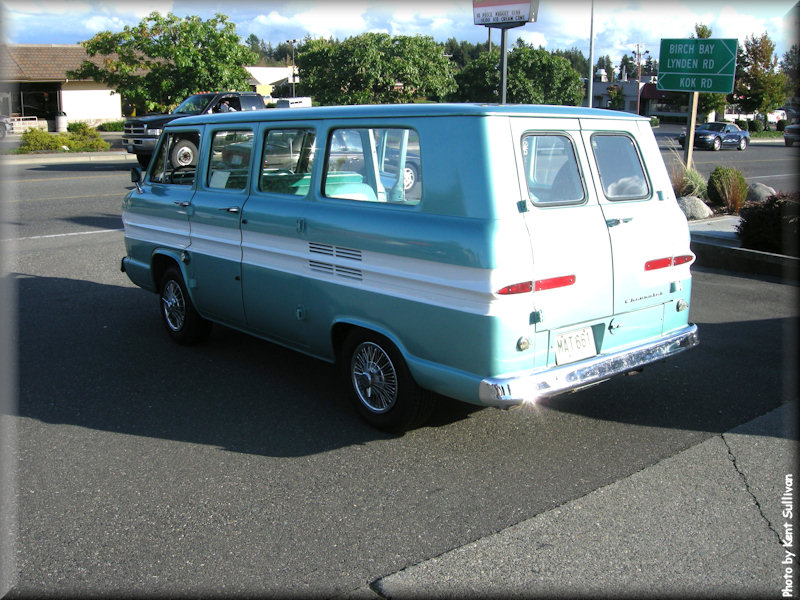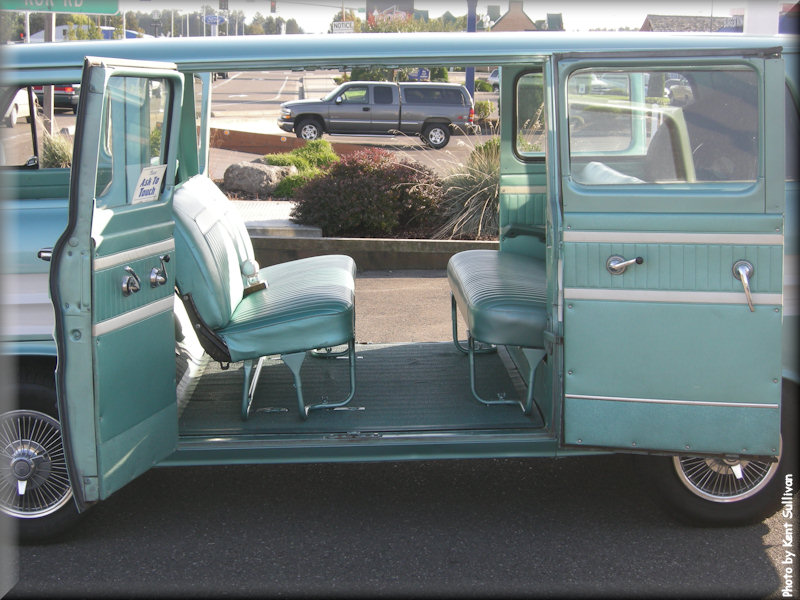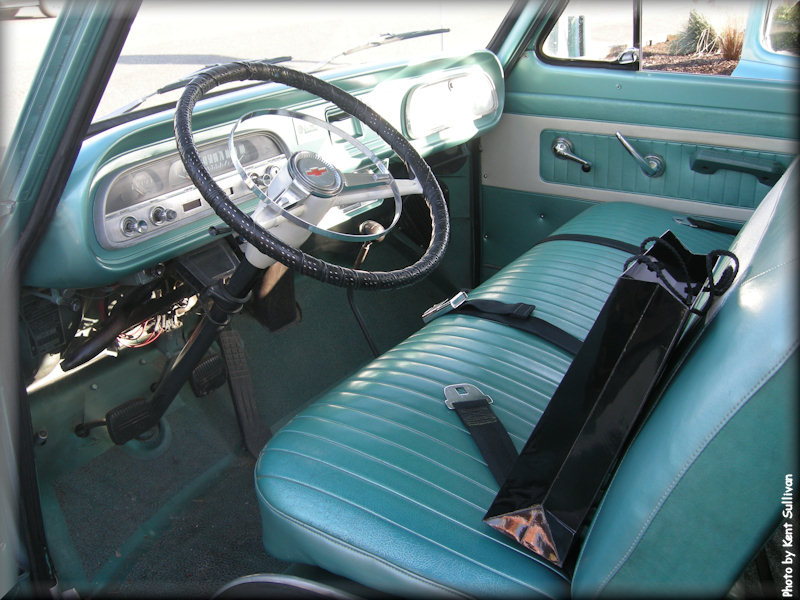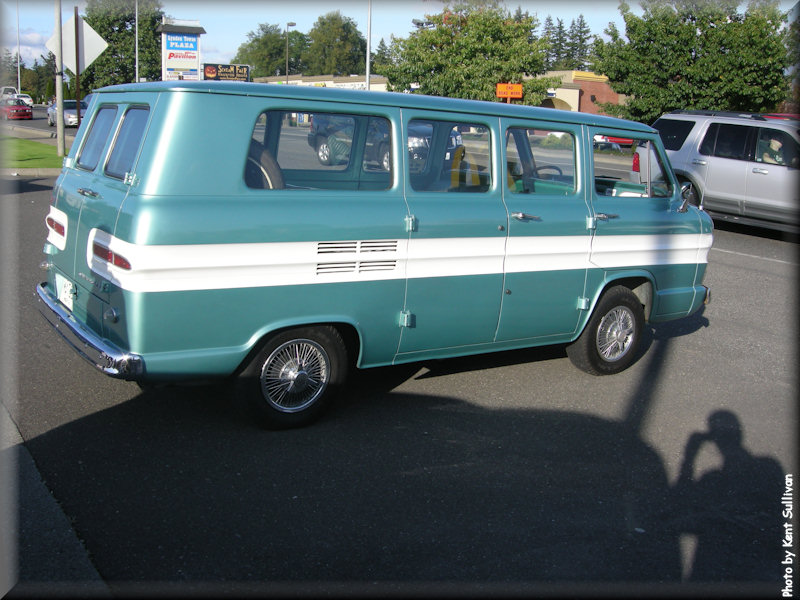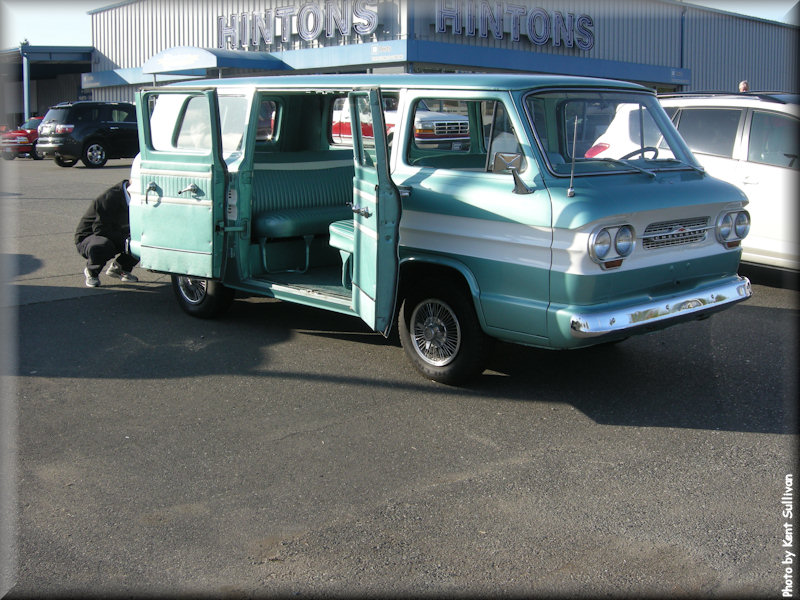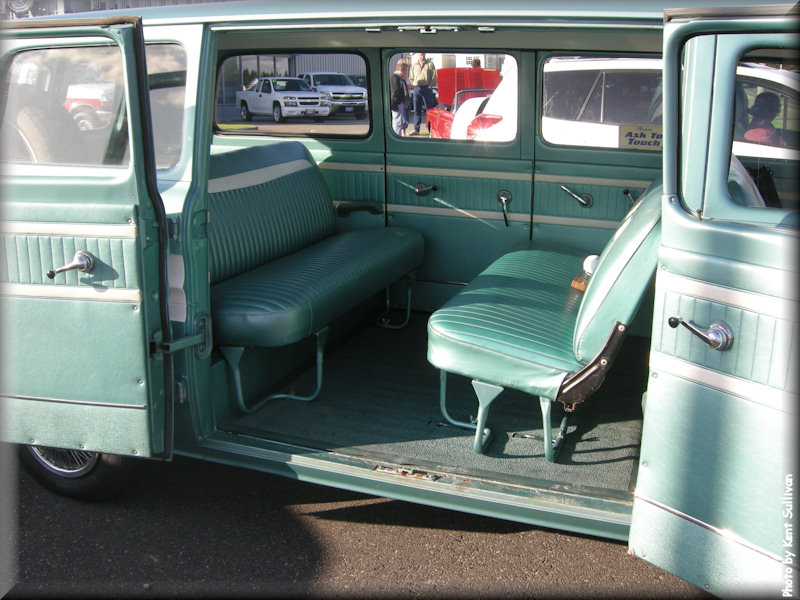 Information from the data plate
Description

Description

5Z60KD

Custom equipment, Turquoise interior
8 doors, 3rd-row seat

5540AB

Turquoise, two-tone

2 5

February, 1965 (*)
(Click on a heading in the table for more information on that item.)
(*) The dealer did not follow the prescribed format for the delivery date, which would be 02 5 for February, 1965.