Now this is a project!
Daniel Earnshaw is the newest owner of this Greenbrier. Daniel had this to say about his rig:
"I understand this was a Virginia van and was purchased by an enthusiast in New Hampshire. On its maiden voyage a couple of years ago, the driver lost control of the vehicle (due to health problem) and wrapped it around a tree. He escaped with no injuries! This counters the argument that FCs were unsafe at frontal impacts! I intend to do stock restoration of this vehicle."
Daniel, you definitely have your work cut out for you on this one!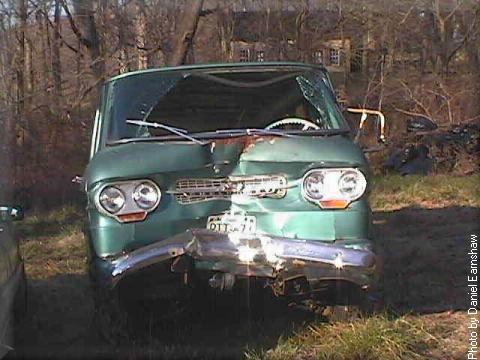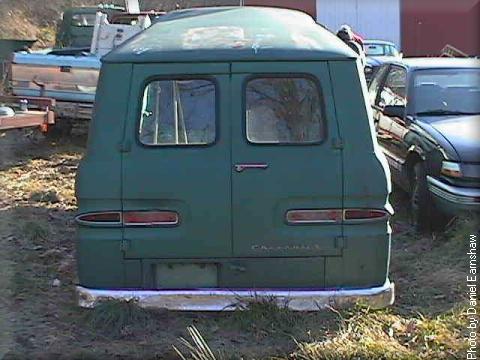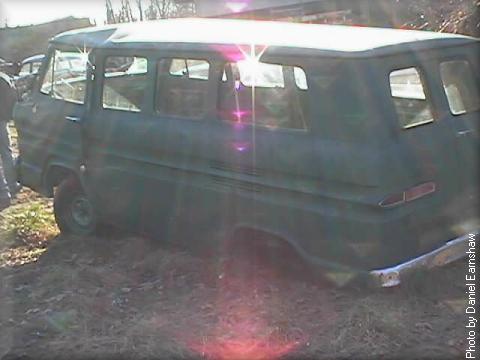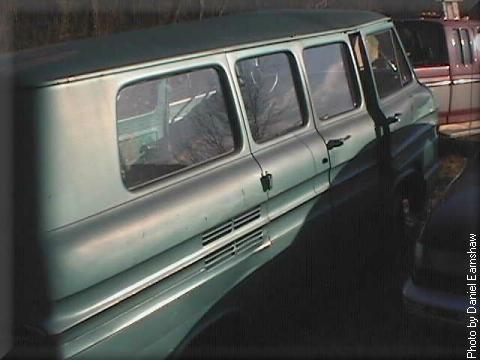 Information from the data plate
Description

Description

5Z60KB

Custom equipment, Turquoise interior
6 doors, 3rd-row seat

5510AA

Turquoise, solid color

None

N/A
(Click on a heading in the table for more information on that item.)