You ought to be in pictures...
Derek Bergthold of Reedley, CA purchased this fine Greenbrier from Garry Parsley of Cleburne, TX in December, 2009. Garry wrote the following about the Greenbrier when he owned it:
"As you already know, it is the van pictured in the Corvair Decade. Since then it went through some bad times, but is pretty well on it's way back. When I bought the Brier from Louis Guion's son, it had a broken crank and had been sideswiped by a pizza truck! If you read the article in last year's Corvan Antics, you know what trouble I had rebuilding the engine. Shortly after, the body was repaired, and the van was at the St. Louis convention (1998).

Unfortunately it will not be in Tahoe (1999 convention) due to time constraints, but I hope to have it at Daytona (2000 convention), hopefully sporting a new A/C system. The van features a modified 140hp engine, PG, Spyder dash, three seats (buckets in front), deluxe equipment, factory wire wheels, and power mirrors."

I even have the original Owner Protection Plan booklet with metal plate, showing the 'brier was sold to Hope Cottage Children's Bureau, sold by Johnson Chevy Co. in Dallas on 12/3/64. Louis did a fabulous job of keeping everything intact for future owners. I hope I can do the same."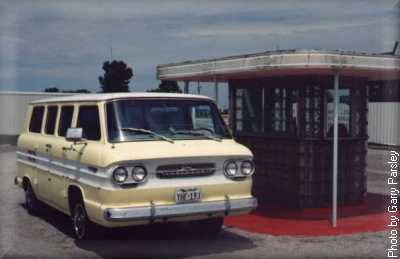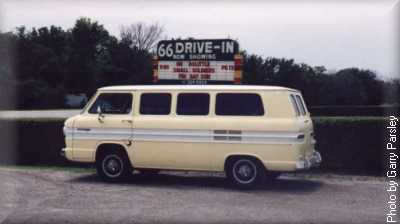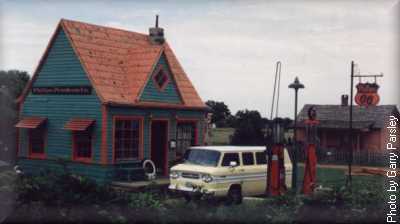 Information from the data plate
| | Description | | | | Description |
| --- | --- | --- | --- | --- | --- |
| 5Z60JG | Custom equipment (*) | 5555AA | Fawn, two-tone | none | N/A |
(Click on a heading in the table for more information on that item.)
(*) The meaning of the "JG" trim code suffix is unknown at this time.