Southern belle
Greg Scarboro, the new owner of this Greenbrier, had the following to say about his project:
"Since I went to the nationals in St. Louis I kind of was looking. I found this on net in Kansas City, MO. He wanted $650 and said the engine was out of it. He mailed me pictures and it looked good (rust in usual body areas).

I agreed to buy it and went out to get it and trailered it back in November. The engine was completely apart in two wheelbarrows & a few boxes. I've replaced everything and about got the engine back together.

It has all the mats (turquoise), even the one in back. All the door panels are in good shape (need to be cleaned) and the three seats."
Thanks to Greg for sending these photos. He enclosed a note with the photos that said:
"The engine is about done. As you can see, the interior is pretty decent.

I am looking for bumper guards, 14" wire wheel covers or FC wheel covers, and body pieces & rockers under the front doors.

I also want to know what correct seat belts looked like and if they are color-coded to match the upholstery on a deluxe FC or are they black? I'd also like to know whether the spare tire cover was black or color-coded. Finally, I'd like to have a picture of the correct dash, including the steering column w/ deluxe horn ring."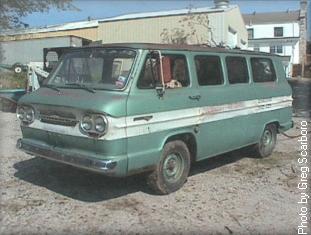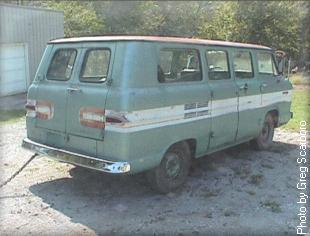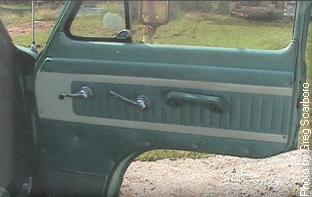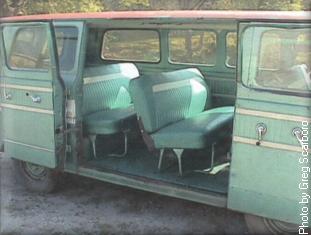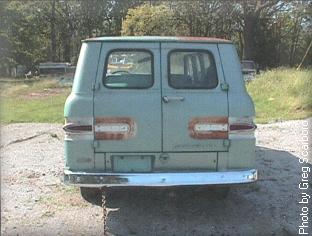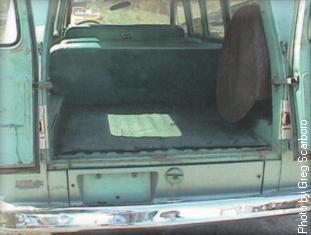 Information from the data plate
Description

Description

5Z60KB

Custom equipment, Turquoise interior
6 doors, 3rd-row seat

5540AB

Turquoise, two-tone

None

N/A
(Click on a heading in the table for more information on that item.)