Canadian cruiser
Al Kidd of Caledon, ON, Canada is selling this sharp van and is asking $10,000. Al purchased it on eBay in January, 2008 as a birthday present to himself. Al had the following to say in May, 2012:
"The engine is rebuilt, using the original block with all new cylinders and 140 HP heads. The secondary carbs are currently blocked off for better air flow. The cam is the turbo grind for more "giddy-up". The original 110 HP heads come with the sale.

The van has a 4-speed transmission and a 3.27:1 differential and both have been rebuilt. The fuel tank was cleaned and sealed and a dual master cylinder was installed.

The van has reupholstered seats, upgraded to buckets in the front. The original bench seat is available and the third bench seat is installed. A Clark's carpet kit has been installed. The interior metal shows 50 years of usage and could do with some attention—no rust-though, just lots of beauty marks. All weather stripping was replaced.

The wheels are GM Rallye II 15" steel wheels with Hercules 215/65 tires.

The van was appraised in November 2010 at $16,300 Cdn (high number 2) by Fred Struzer Appraisal Services. The paperwork is available."
During the restoration process, Al commented:
"There were a lot of dents and dings in the body which is why I decided to have it repainted. I picked this paint combination because I like it, to not be stock. The original engine was in the van when I acquired it but the previous owner(s) had modified the carbs and fuel had washed down the cylinder walls to the point there was no compression. A rebuilt 140 is presently being built to go in. The transmission and differential have been gone through and are ready to go in."
The first several photos below are from when the van was for sale on eBay.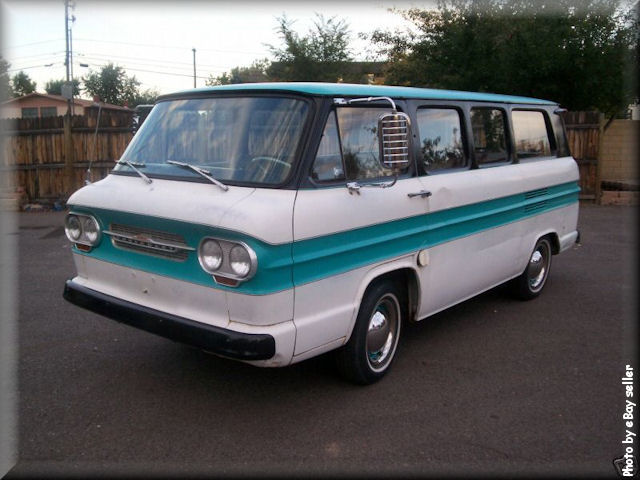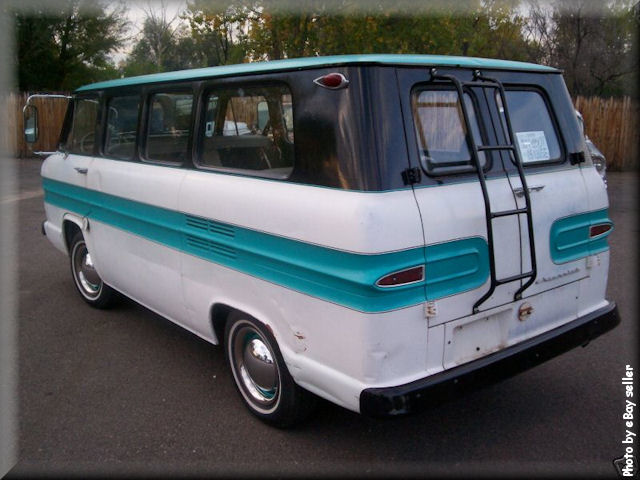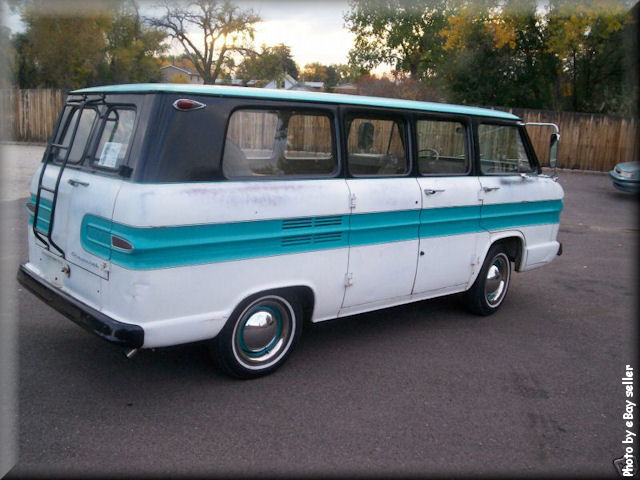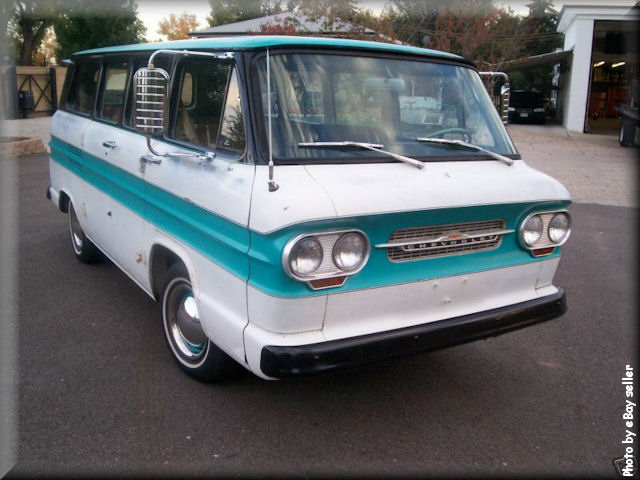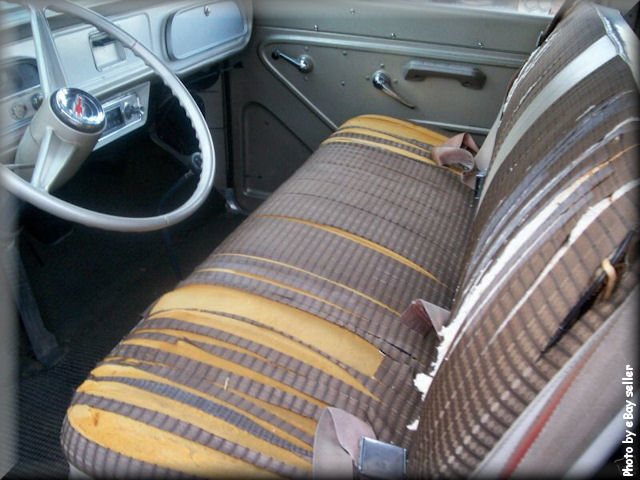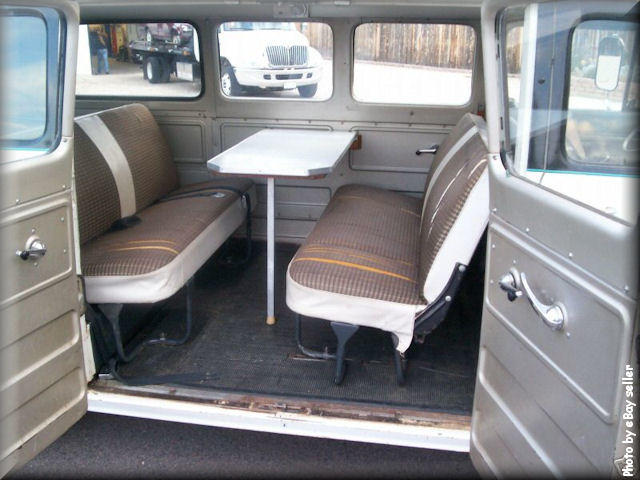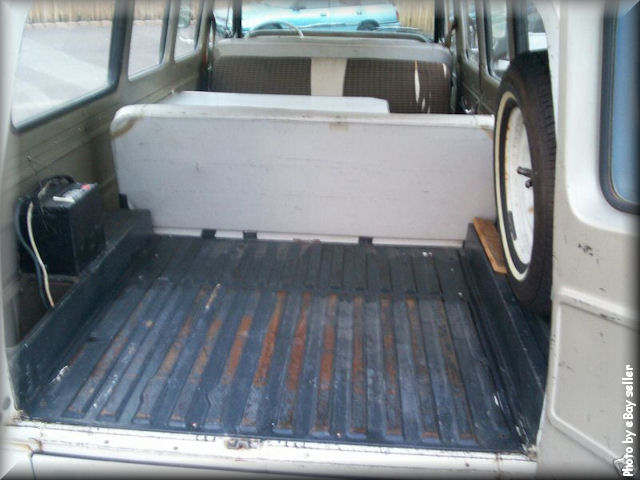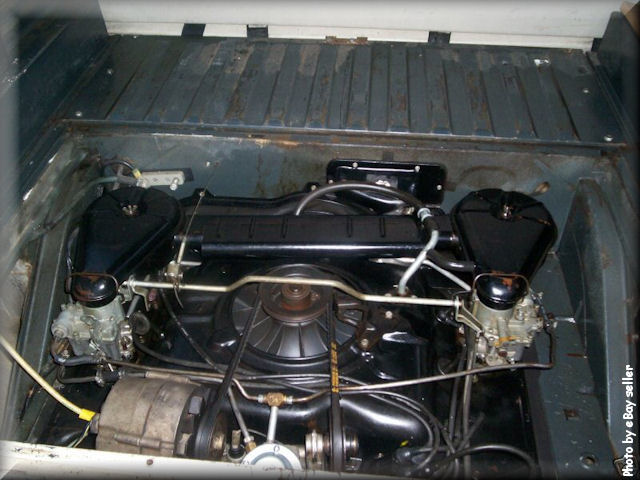 These three photos are from the bodywork and sharp paint job that the van received in early 2009.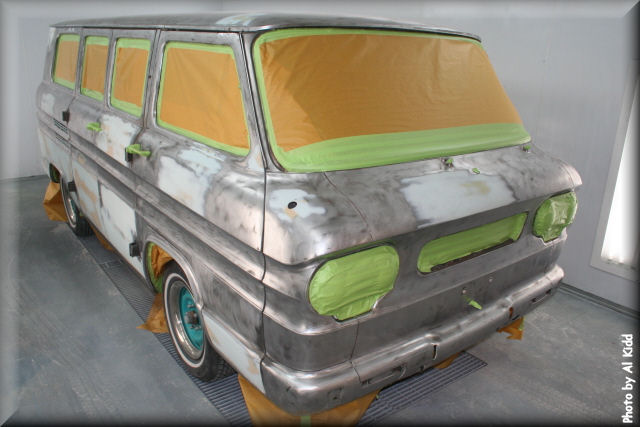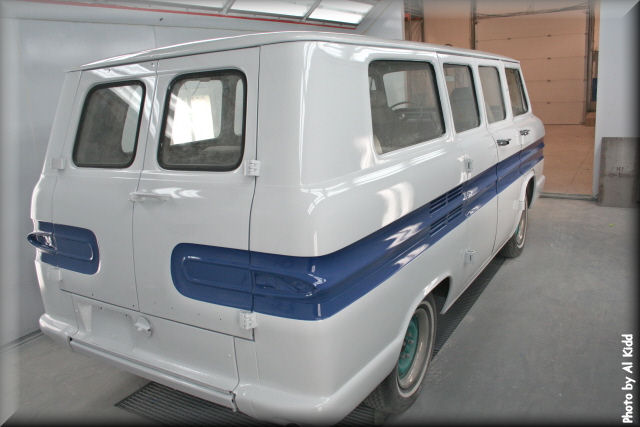 The following picture were taken in November, 2010 by the appraiser: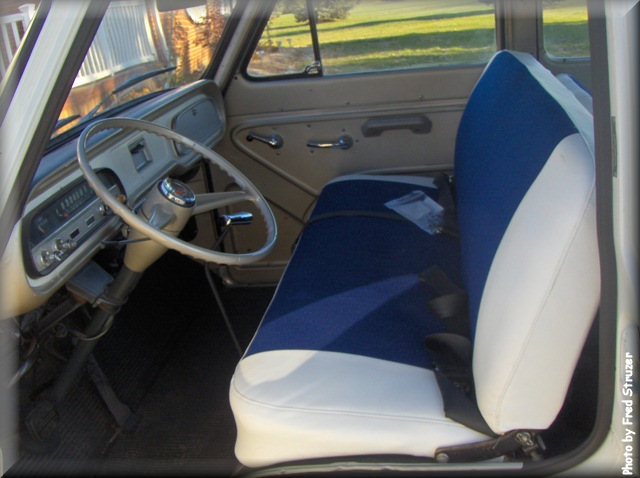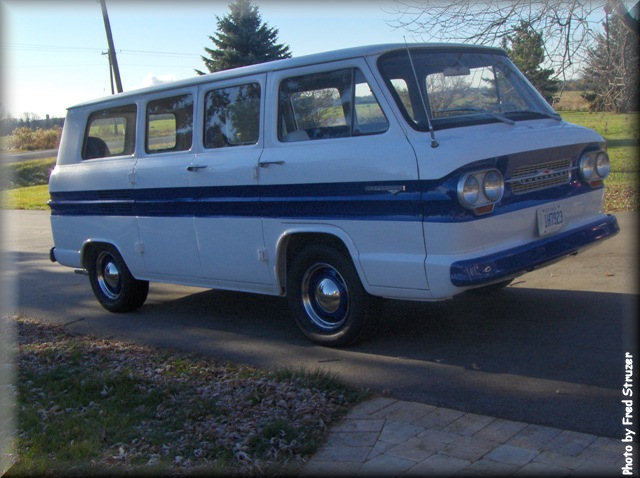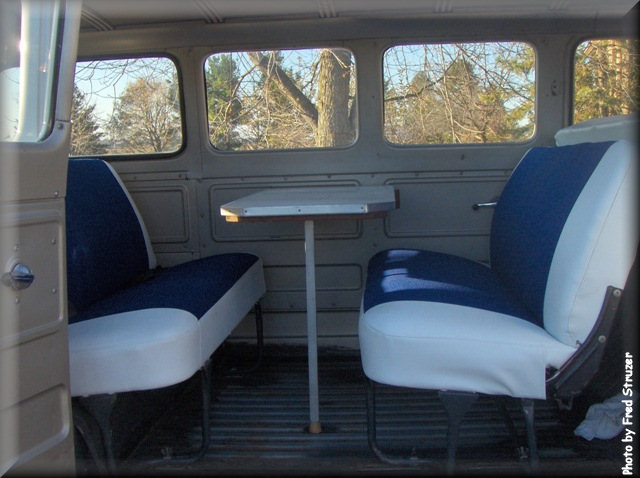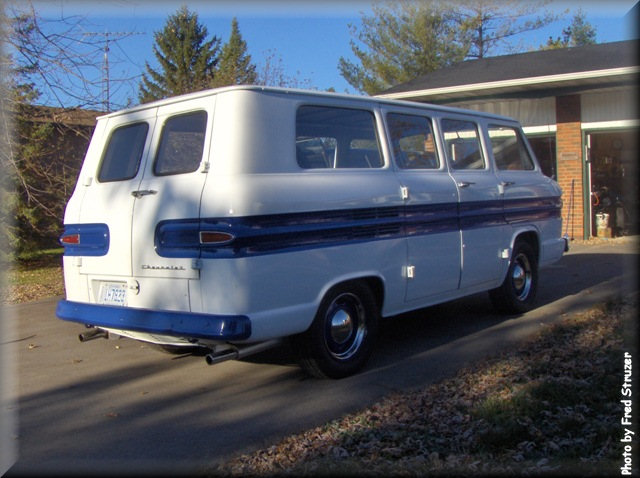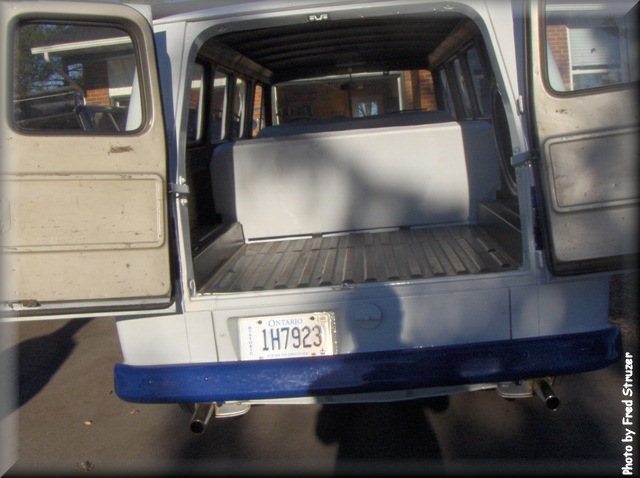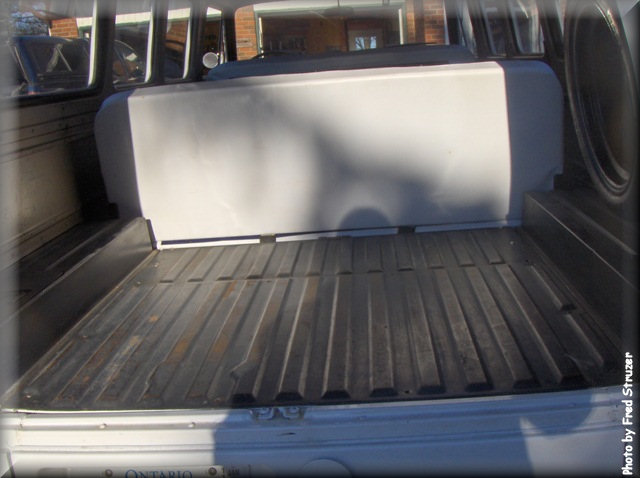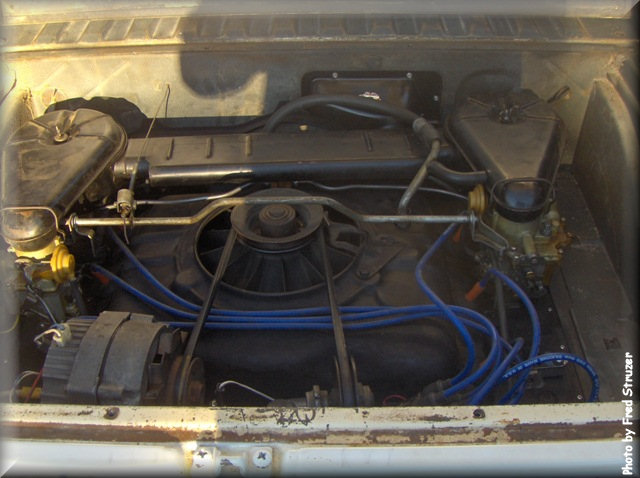 Information from the data plate
| | Description | | | | Description |
| --- | --- | --- | --- | --- | --- |
| missing | Unknown | missing | Unknown | 0 12 64 | Unknown (*) |
(Click on a heading in the table for more information on that item.)
(*) The dealer did not follow the prescribed format for the delivery date, which would be 12 4 for December, 1964. The "0" is very unusual and it's unclear what it represents. Al took a nice photo of the tag, which confirms the leading character really is a zero.