Saved in Sweden
Kenneth Sundström, of Stockholm, Sweden, purchased this rare 8-door Greenbrier in 2012, even more rare because it has spent its entire life in Sweden. Kenneth shared his research on previous owners, revealing that he is the 10th!
Dealer: Bilkompaniet
Owner 1: B.R.E. Plast AB, Ljusdal, unknown
Owner 2 (or 3): Norling, unknown, unknown
Owner 3 (or 2): Nilsson, Soderhamn, unknown
Owner 4: Sandgren, Ljusdal, unknown
Owner 5: Norell, Korskrogen, 1998 - 2001
Owner 6: Bergqvist, Rockneby, 2001 - 2009
Owner 7: Karlsson, Åtvidaberg, 2009 - 2010
Owner 8: Larsson, Röstånga, 2010
Owner 9: Niemi, Strömsholm, 2010 - 2012
Kenneth related that the van originally had standard-level trim, a 4-speed transmission, and individual front seats from a Corvan, complete with the correct upholstery design (heat-stamped pleats). At the time he bought it, the Greenbrier also had an unusual panel of switches where the radio housing would normally be found. Kenneth said that the photos show that the left side doors do not have an exterior handle, but there is still a hole for it. Finally, the cowl data plate is missing but Kenneth has been asking previous owners if they still have it. So far, no luck.
The engine code of T0529XXZ indicates a universal replacement engine (XXZ) built on May 29 (year unknown).
The first four photos are from the auction listing in 2012, where Kenneth was the winner. The fifth photo is of the Sweden-specific vehicle information tag affixed by GM Nordiska. The remaining photos are of the van's restoration.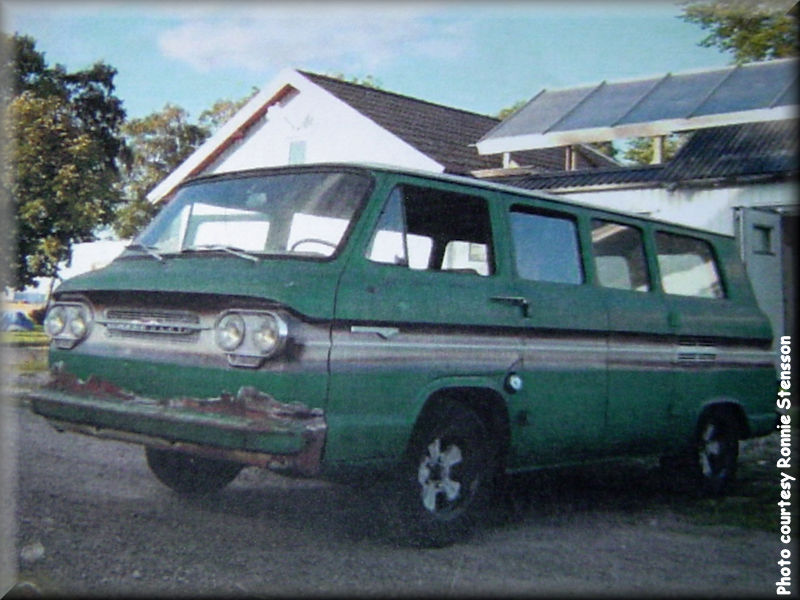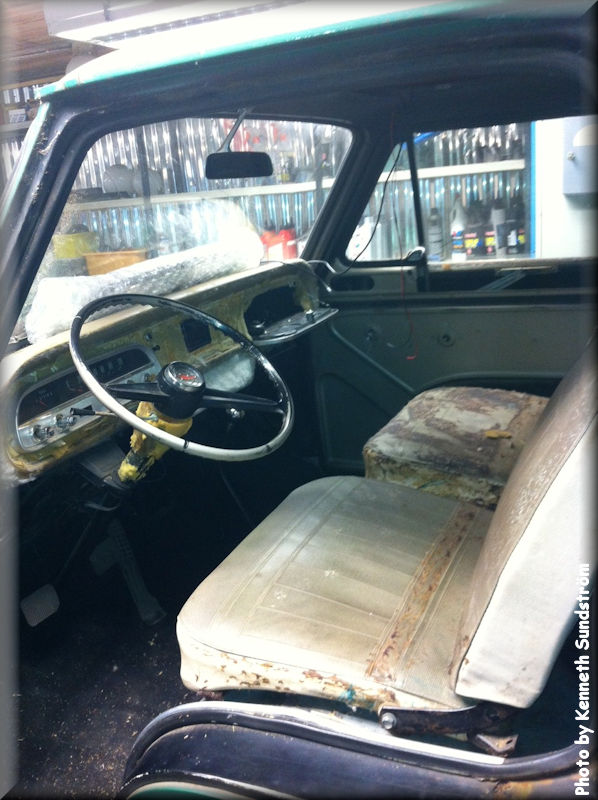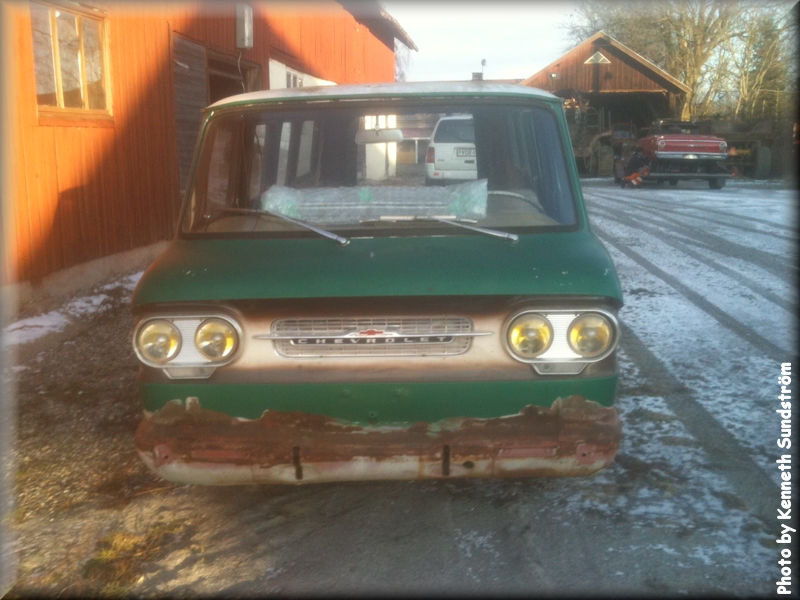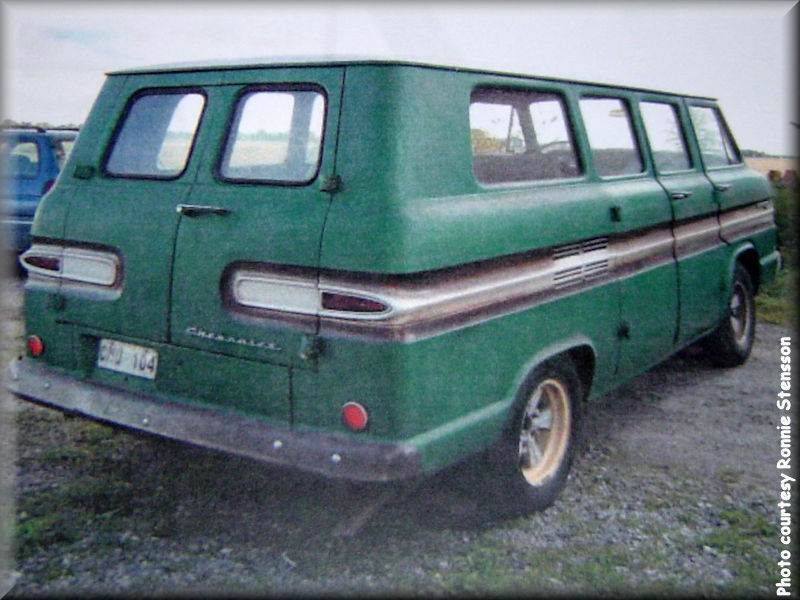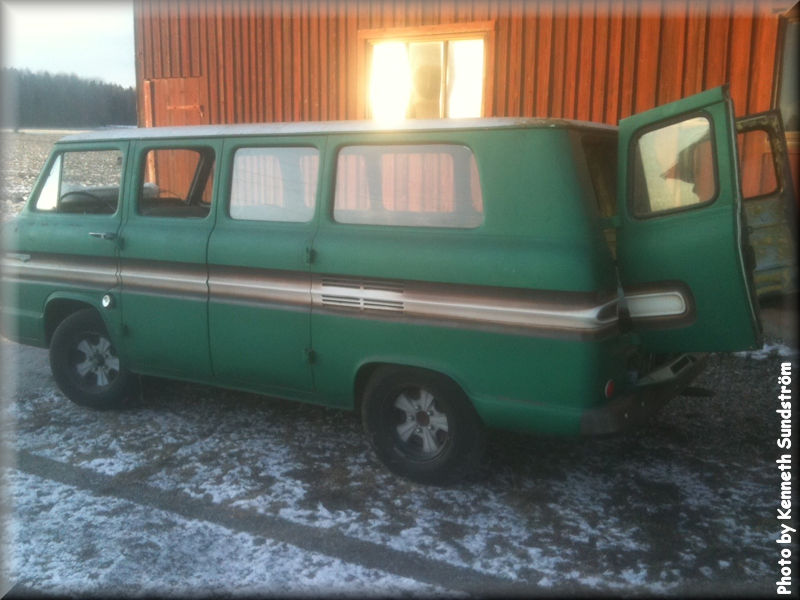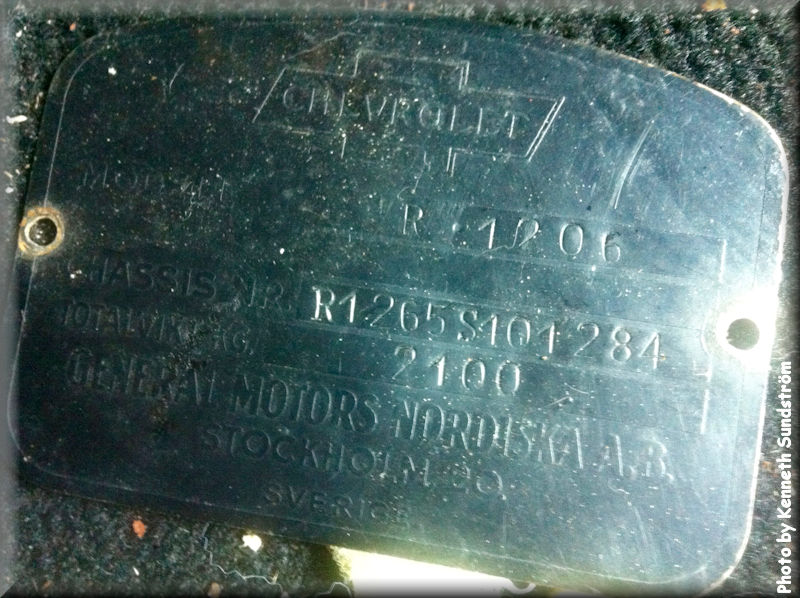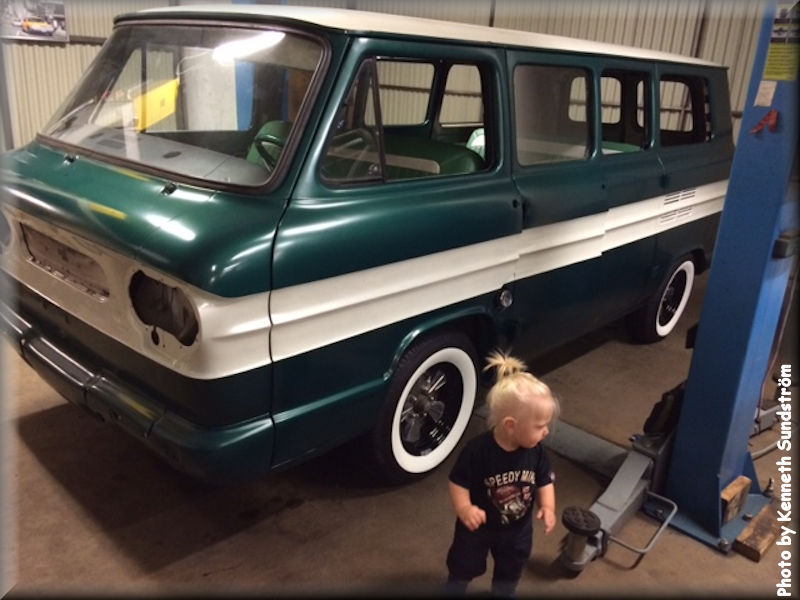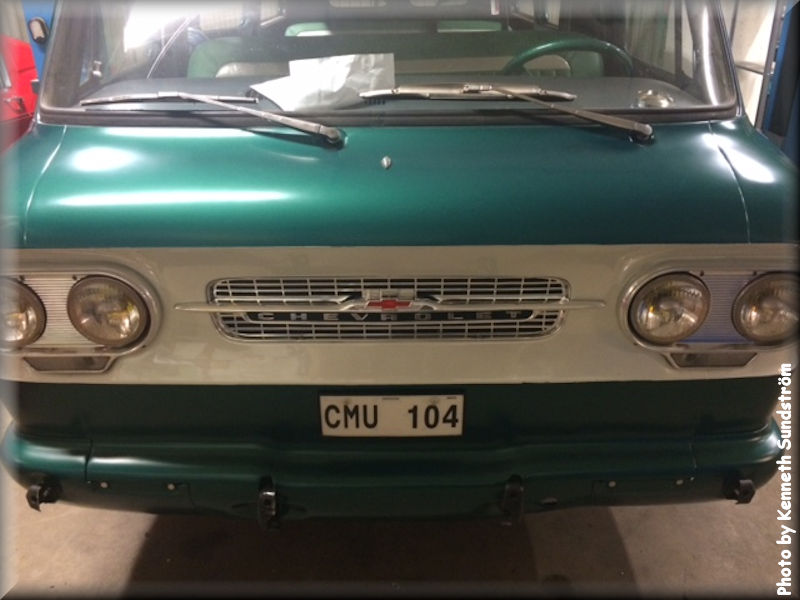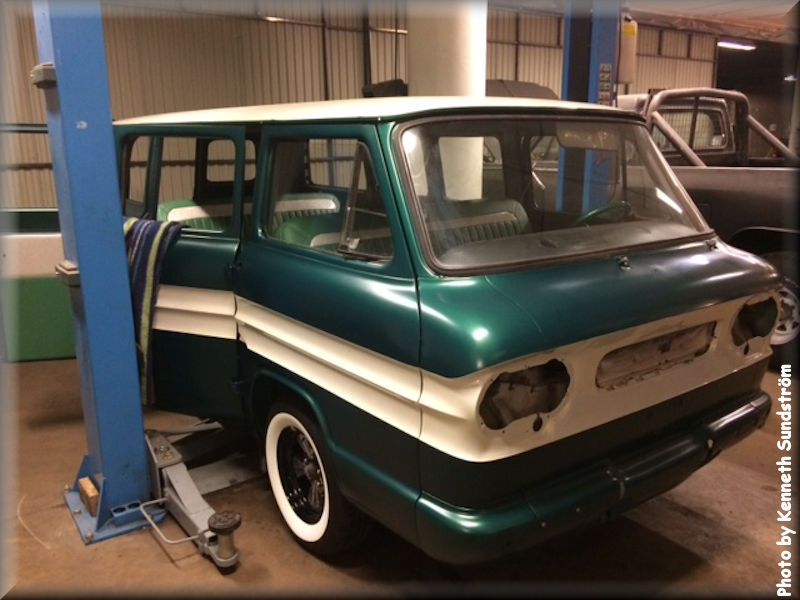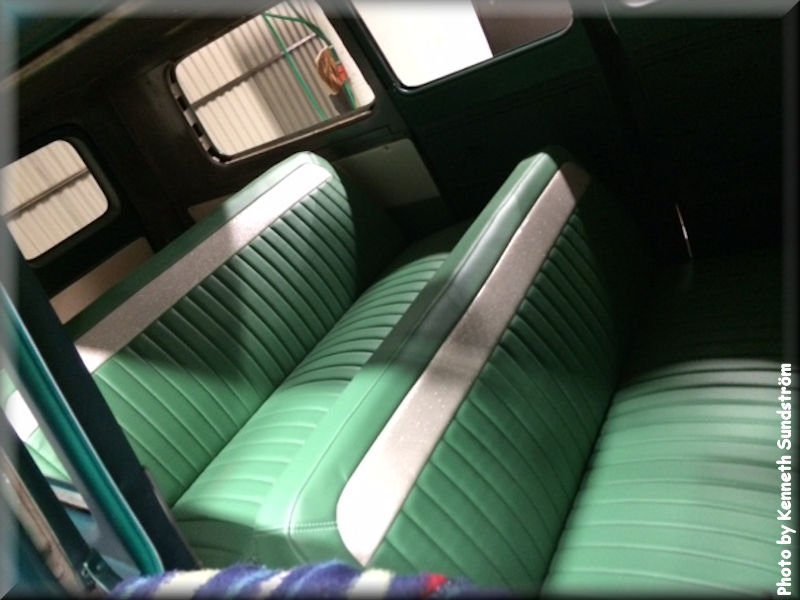 Kenneth, we would love to see more photos, after the van is finished!
Information from the data plate
| | Description | | | | Description |
| --- | --- | --- | --- | --- | --- |
| missing | Unknown | missing | Unknown | none | N/A |
(Click on a heading in the table for more information on that item.)