A True Barn Find
In May 2014, Roderik Kennen, of Indian Trail, NC, purchased this Greenbrier from Allen Bristow of Stafford, VA. Previously, in April 2009, Allen had purchased this Greenbrier from LeAne Austin of Reardan, WA. LeAne had previously purchased the van, a 6-door model with automatic transmission, in August 2006.
At the time LeAne purchased it, this van had been stored in a barn for 34 years and was mostly original, except for the side mirrors and a missing radio antenna. The van appears to be wearing its original Turquoise color but someone has added a white stripe. The original engine is intact, a 110 HP unit. Someone installed a deep Offenhauser oil pan at some point.
LeAne commented:
"The original owner was Dale Draves and is the person who parked it in 1972. The man I bought the van from got it on trade from Dale's wife after Dale died, along with a 1963 Rampside pick-up. The van has 23,000 original miles on it.

The carbs are in good shape and the fuel pump is nearly immaculate. We are dropping the fuel tank and primary fuel line, to have them boiled out, due to 37 year old gum inside, but after bypassing the tank, it started and ran, with the new battery we put in it!

The van has only one area of rust and that is around the top hinge of the right hand side door. There is mild surface rust on the passenger side front doorstep, and that is all.

I have all of the upholstery panels. All of the windows are intact and roll up and down, I have three original hub caps and five original wheels. The seat upholstery is in terrific condition. I have only the second seat, and not the optional third seat."
LeAne sent some pictures in March 2009. Looks like the van might still have had its original license plates!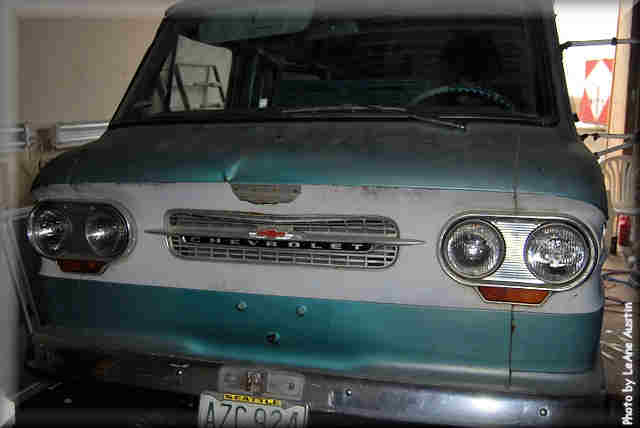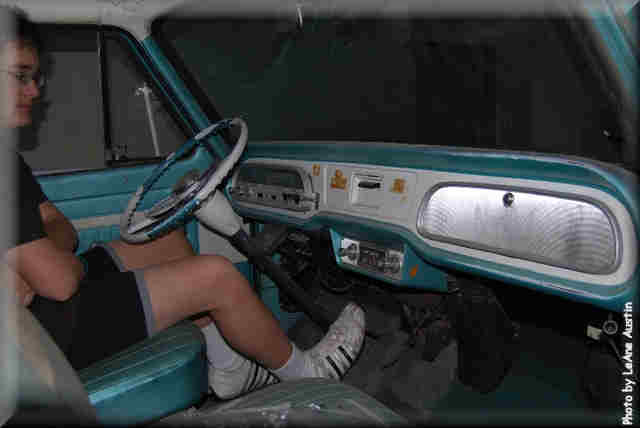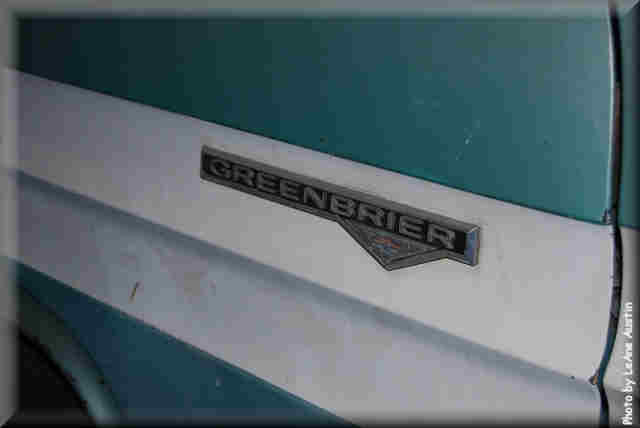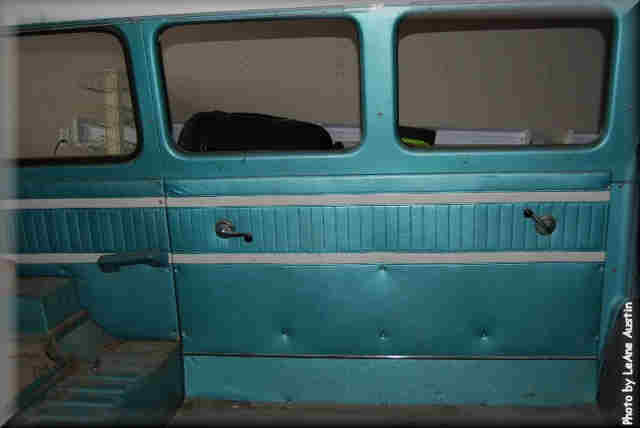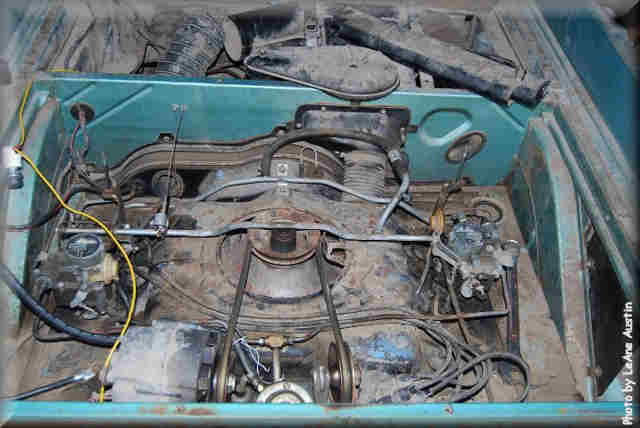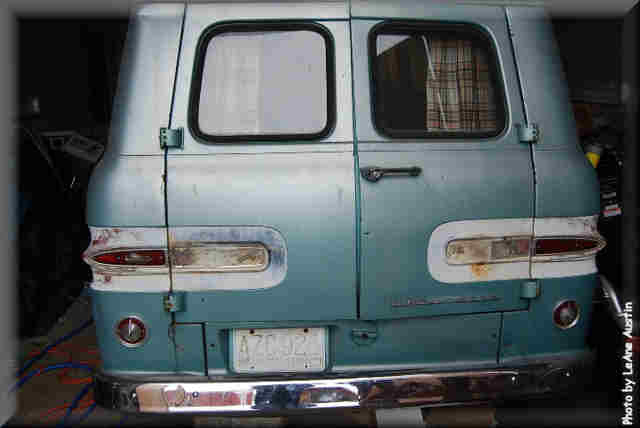 In April, 2016, Steve Spilatro snapped these pictures of the van, along with Roderick and his family, at SpringFest. Steve, thanks for sharing them!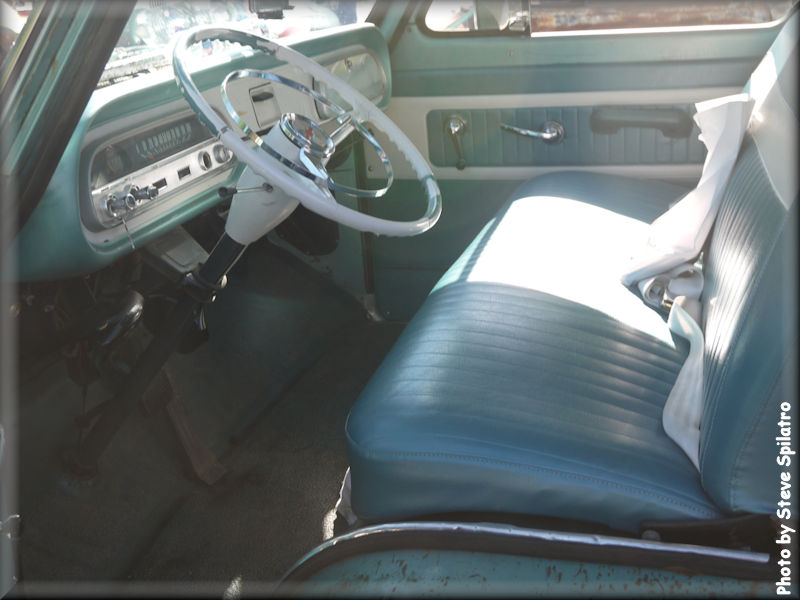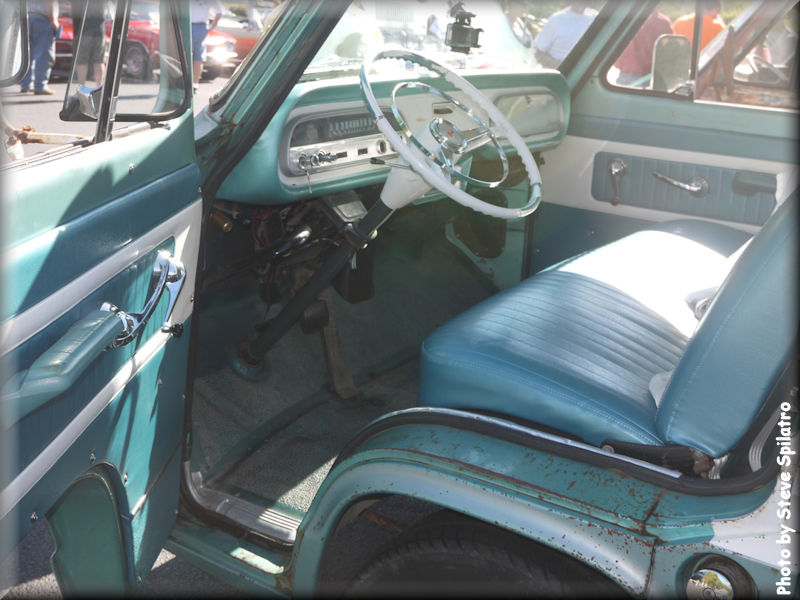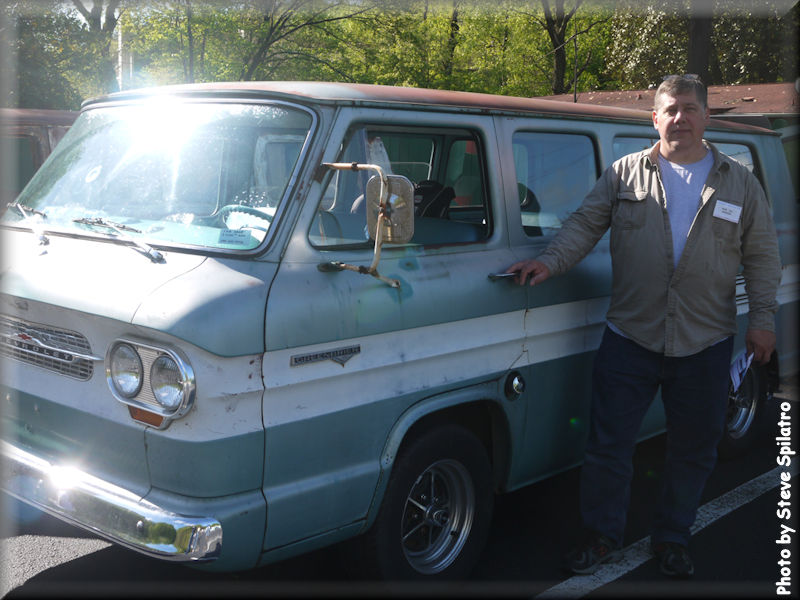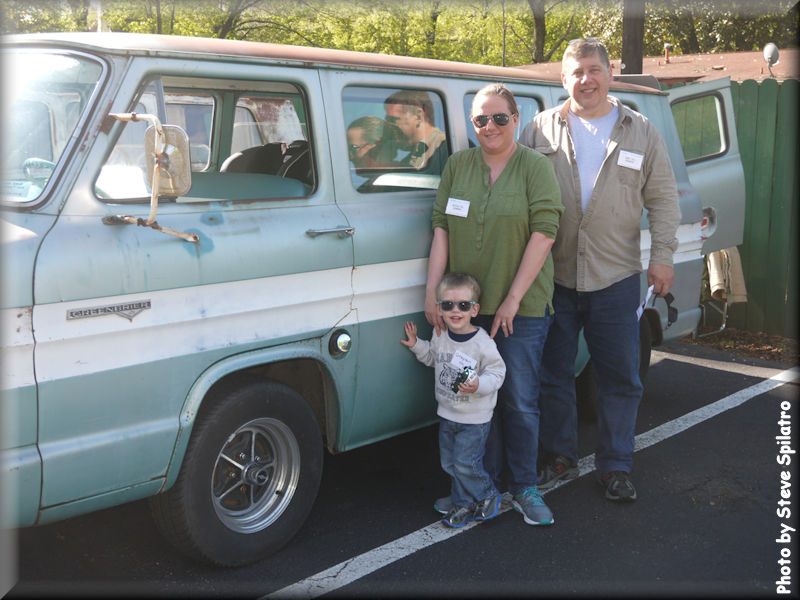 Information from the data plate
Description

Description

5Z60KB

Custom equipment, Turquoise interior
6 doors, 3rd-row seat

5540AB

Turquoise, solid color

none

N/A
(Click on a heading in the table for more information on that item.)