This Rampside is for sale
As of April 2012 this exquisite Rampside is for sale. Contact Ed Piglia for more information. Ed, of Kenner, LA purchased this Greenbrier from Darwin Downey at Golden Classics in Clearwater, FL in July 2008. Ed had the following to share at the time he put the truck up for sale:
"This truck is one of the finest still around. It needs absolutely nothing and is showroom beautiful. The carbs are rebuilt, new backup lights, steering stabilizer, and I replaced the speedometer with correct 4-speed model with shift point indicators. It runs super nice and is very quick. I am asking $19,750."
This Rampside has a 110 HP engine (code T1119V, which indicates a 1964 FC 95 HP engine built on November 19, 1963) and a 4-speed transmission. It has a super-nice paint finish, similar to the original dark green color but with an added white stripe. Darwin indicated that the truck was titled in PA when he purchased it and was apparently sold new in Harrisburg, PA, on December 12, 1963. The dealer was Sutliff Chevrolet (in business since 1931!).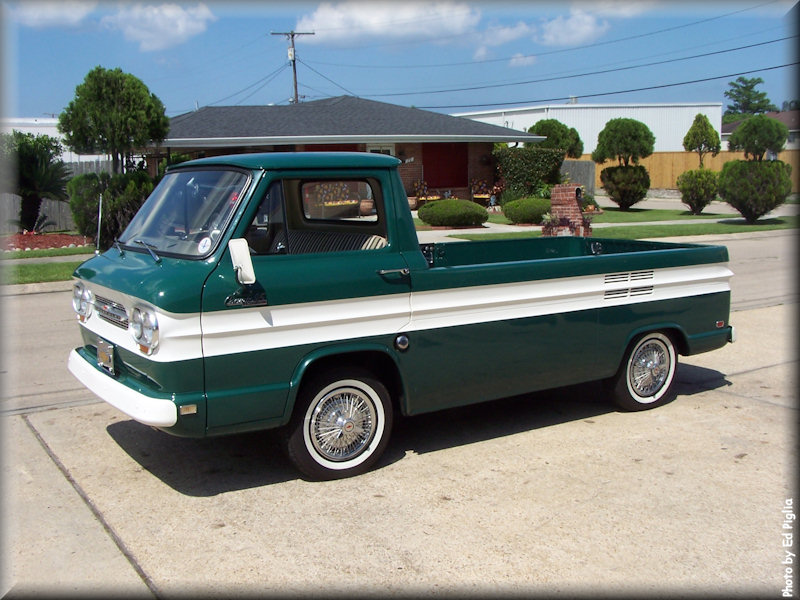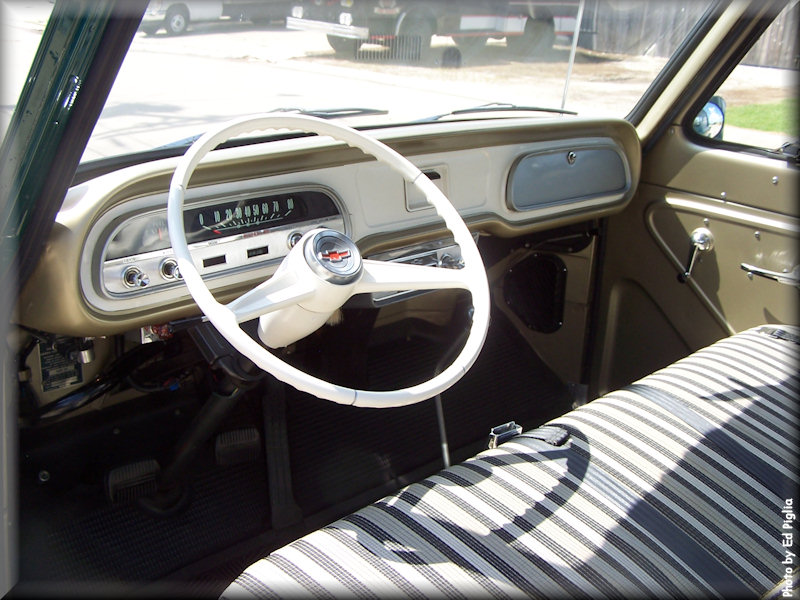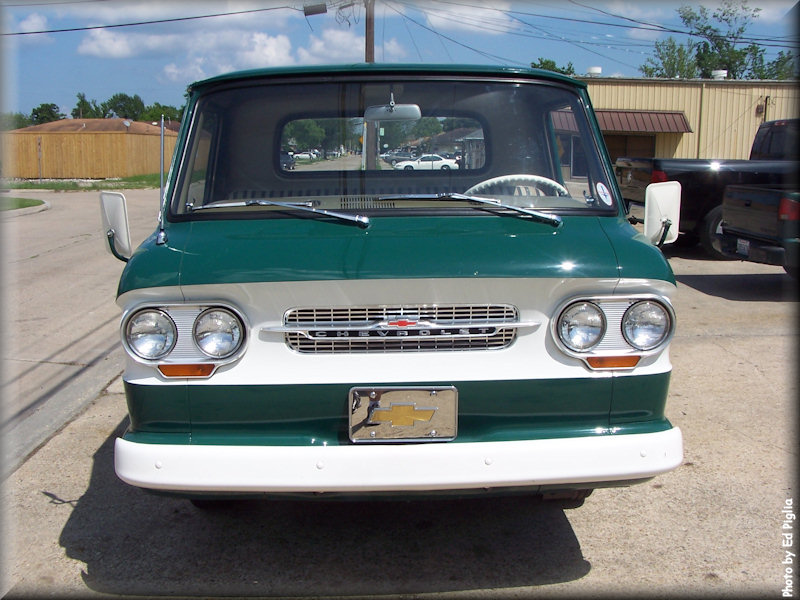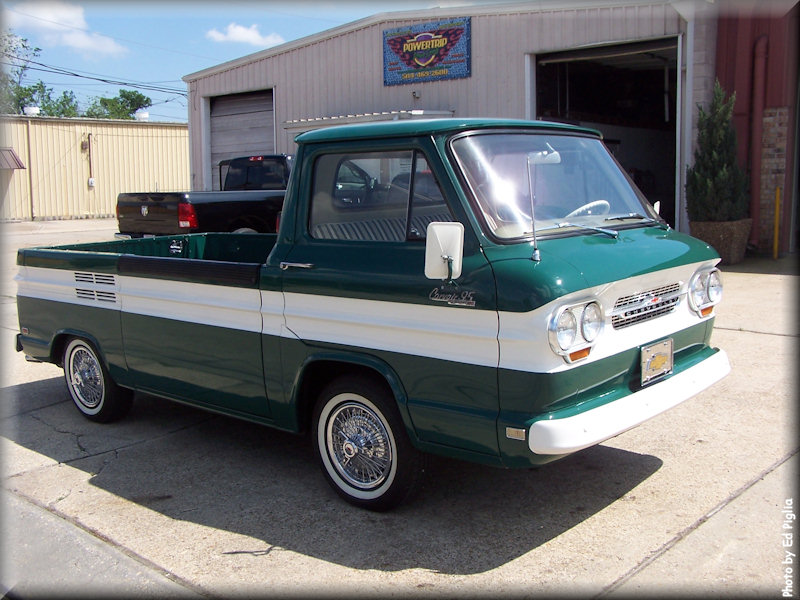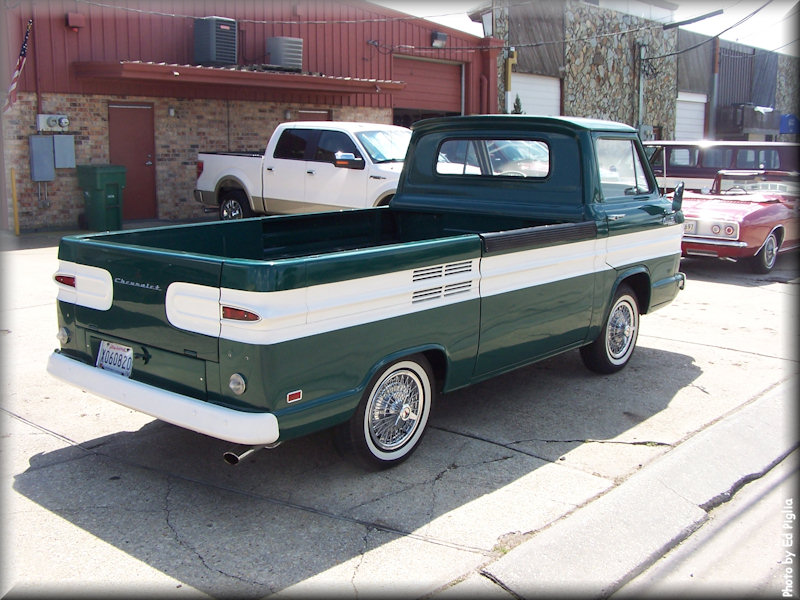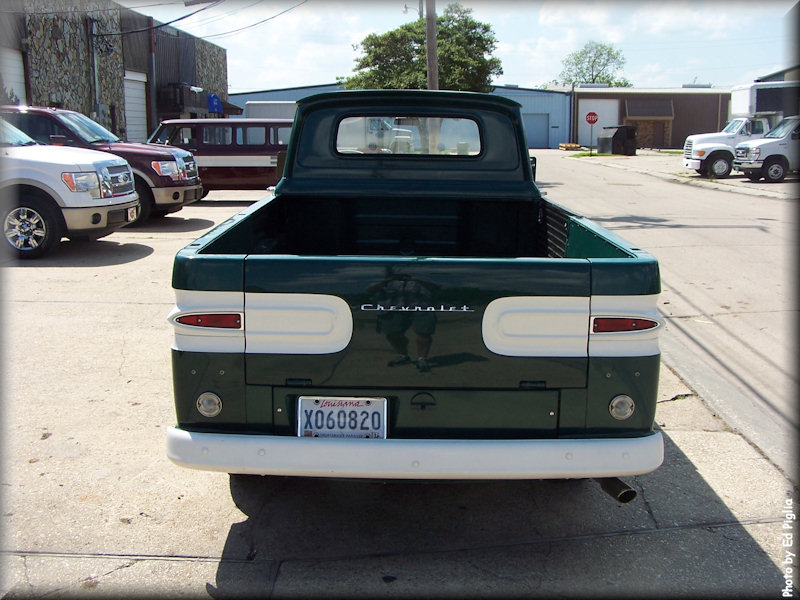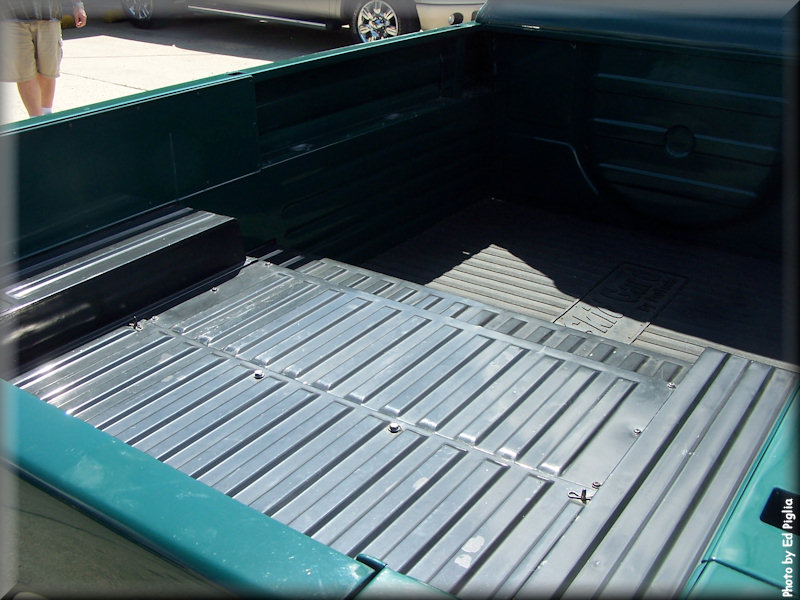 The picture below is from the time that the truck was for sale at Golden Classics: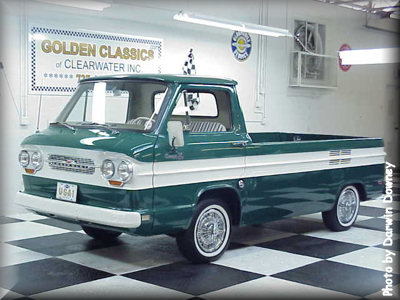 In August 2002, Brent Gissiner of Canton, OH bought this Rampside from Allan Ullery of St. Charles, MI. I was present for this transaction, at the Detroit Area Corvair Club's annual Homecoming event. I had the pleasure of seeing the truck in person and the picture below is from that event. The truck at that time had a "Mean Green" script, different hubcaps, and different side mirrors.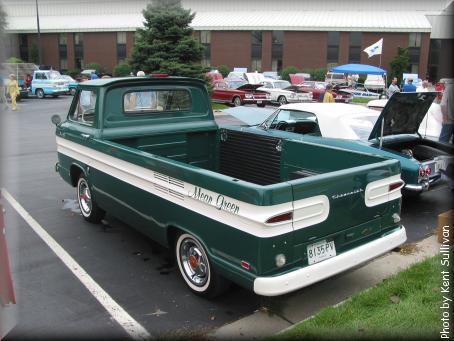 I will update the registry with the new owner's contact information after it sells.
Information from the data plate
| | Description | | | | Description |
| --- | --- | --- | --- | --- | --- |
| STD | Standard | 505 | Dark green, solid color | None | N/A |
(Click on a heading in the table for more information on that item.)