Baby Blue in Little Rock
Evelyn Jones of Little Rock, AR is the newest owner of this baby-blue Rampside. She purchased it in November, 2006 from Ron Haese of Oak Ridge, TN. Ron had the following to say about the truck in 2006, before he sold it:
"I bought the truck 24 years ago and had it painted about 22 years ago. I don't have any history on previous owners. I have kept it in the garage so it is in good condition. I have taken it to several local car shows and have won 3 trophies out of 4 shows. I have enjoyed the truck and it has been an eye catcher."
John Howell, a member of the Knoxville Area Corvair Club, lives near Ron and kindly took these pictures of the truck.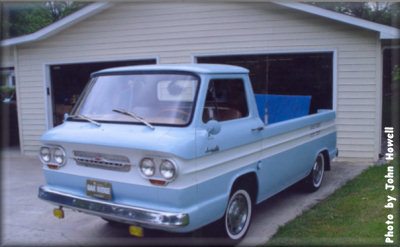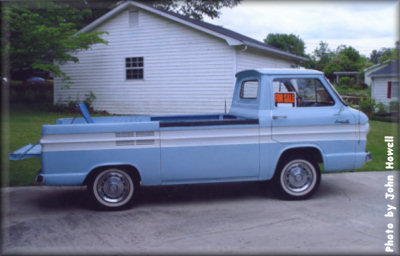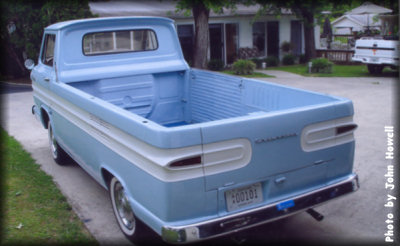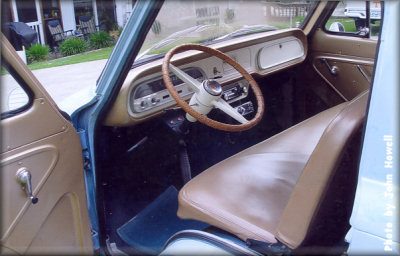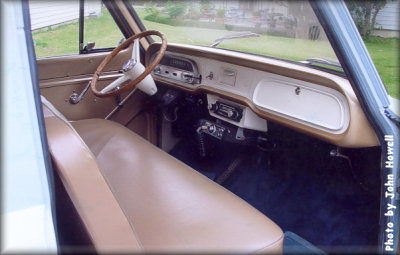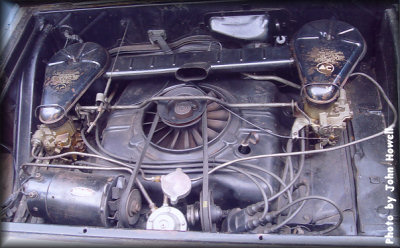 Information from the data plate
| | Description | | | | Description |
| --- | --- | --- | --- | --- | --- |
| STD | Standard equipment | 5537AC | Light blue, two-tone | None | N/A |
(Click on a heading in the table for more information on that item.)