Checkered past with a bright future
Dayle G. of Motorsport Warehouse of Tucson, AZ, purchased this Rampside in February, 2010. The truck has been in the Tucson area all of its life. The company's owner, Dayle, told some of its story:
"The truck was impounded back in the '70s because a drug smuggler had tried to cross the border from Mexico to AZ with it and got caught. It was more or less boxed in along the side rails at one time with wood and had a camper shell on it too. The last owner bought it at a police auction years ago and brought it mostly back to original as he could be then it just got pushed aside for other projects. because it's an Arizona truck, it has little to no rust on the body, except for the ramp door, which was sealed up at one time with water trapped inside."
Dayle, nearly all Rampside owners have heard that story before, since Chevy declined to rust-proof any of the double-walled cavities in the truck. Seems short-sighted now, but of course they didn't think anyone would be fixing or driving them 55 years later!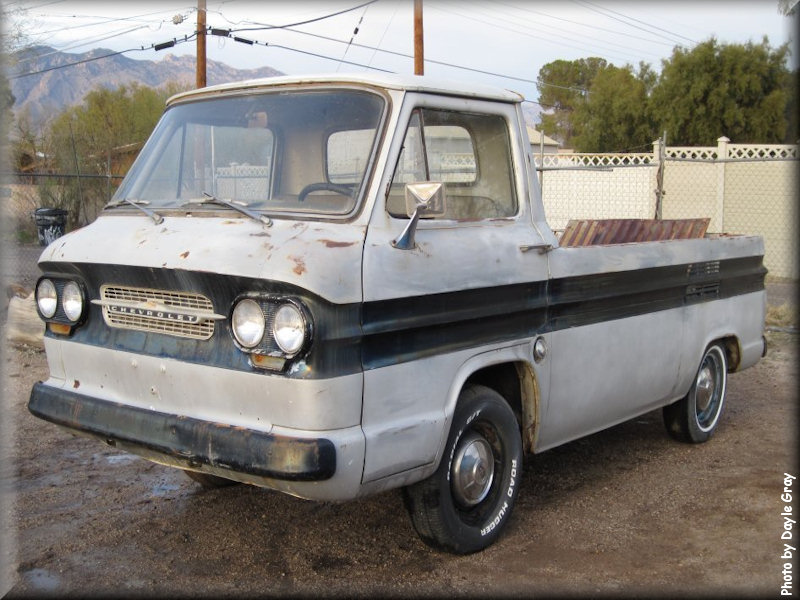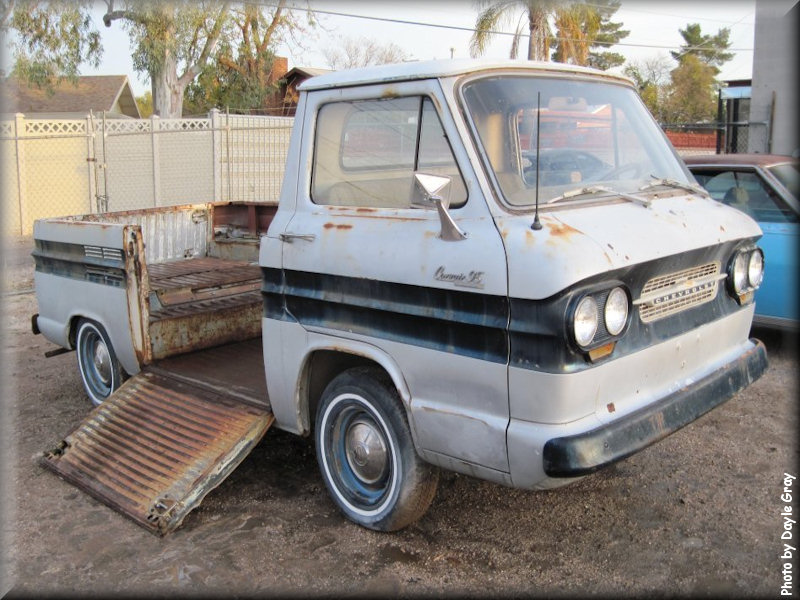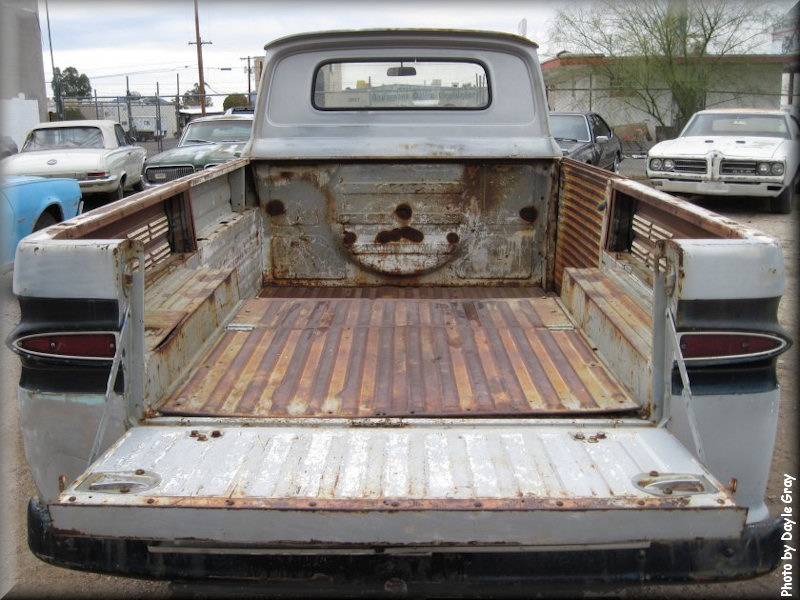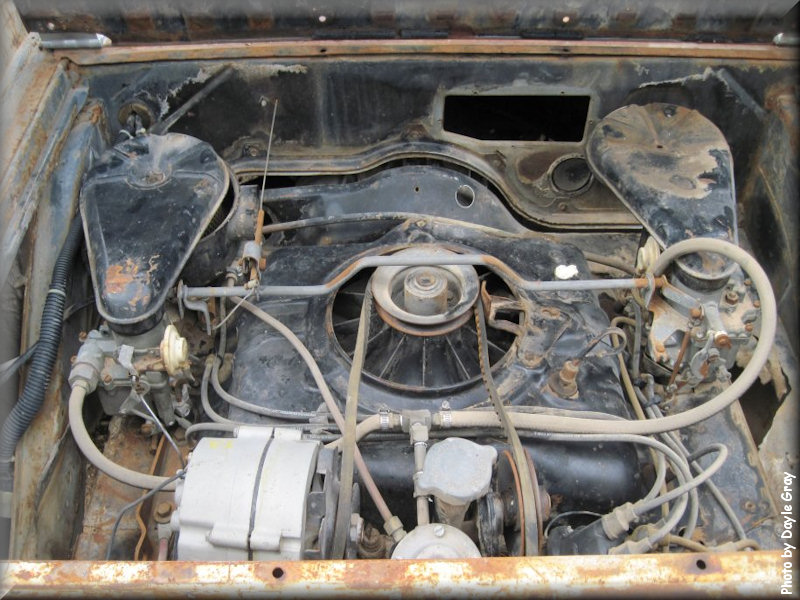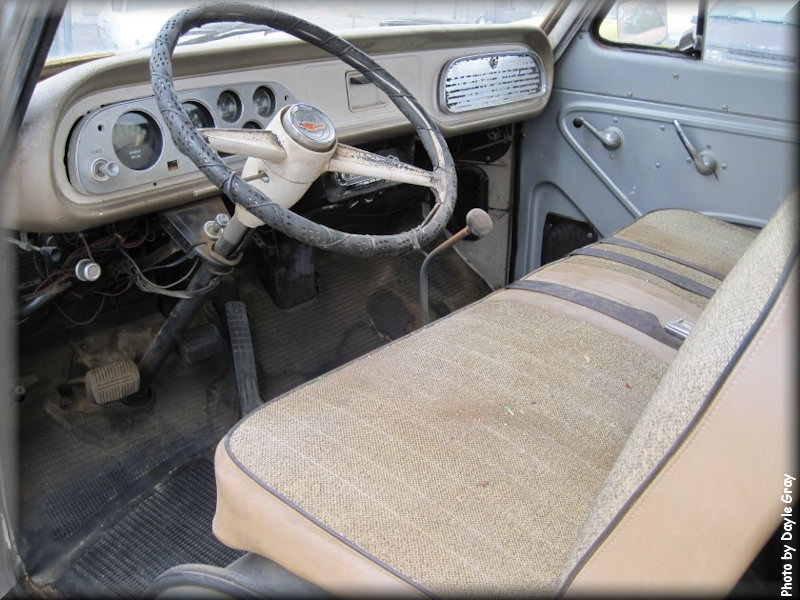 Information from the data plate
| | Description | | | | Description |
| --- | --- | --- | --- | --- | --- |
| 5Z60AB | Custom equipment, red interior | 5526AA | Off-White (aka Ivory), solid color | None | N/A |
(Click on a heading in the table for more information on that item.)