Like A Rock-y
Marilyn and J.C. Ash of Sand Springs, OK, purchased this Rampside in 2004 from Mike Phillips of Tulsa, OK. They also own another '64 Rampside and a '62 Loadside. Marilyn had the following to say about this '64 Rampside in October 2012:
"I named this one 'Rocky', you know—Chevrolet is built like a rock. Right now it is a faded, cloudy blue and shades of turquoise. It was probably turquoise when new. We have not decided what color it will be when finished but it will be original in every other way. It has no ramp. It had a home-made camper on it at one time. J.C. has built a new ramp for it.

The engine code is T0307V and appears to be original. It has a 3-speed transmission now but will go back to the original automatic when we restore it. It also has its original radio.

The factory-delivered price, according to the original invoice, was $2140."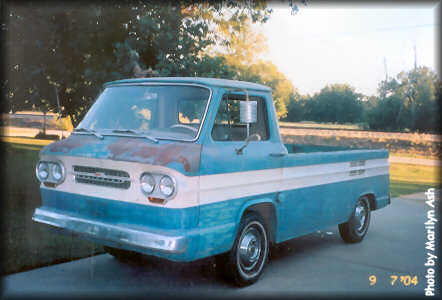 In October 2016, Marilyn shared the following, along with some very nice pictures:
"J. C. finally has his 1964 deluxe Rampside, Rocky, on the road. At its first car show, it won 1st Place, People's Choice, in FC's.

J. C. had to build the ramp for this one and he welded up over 320 screw holes from where a camper had been installed. The truck now has an automatic transmission, and J. C. has added an air conditioner. The color is Nassau Blue and the belt is White Diamond. For Christmas last year (2015), our son bought J.C. a Corvair truck clock, brand new, still in the box. It is now on the dash."
The truck looks great. Congratulations J. C. and Marilyn!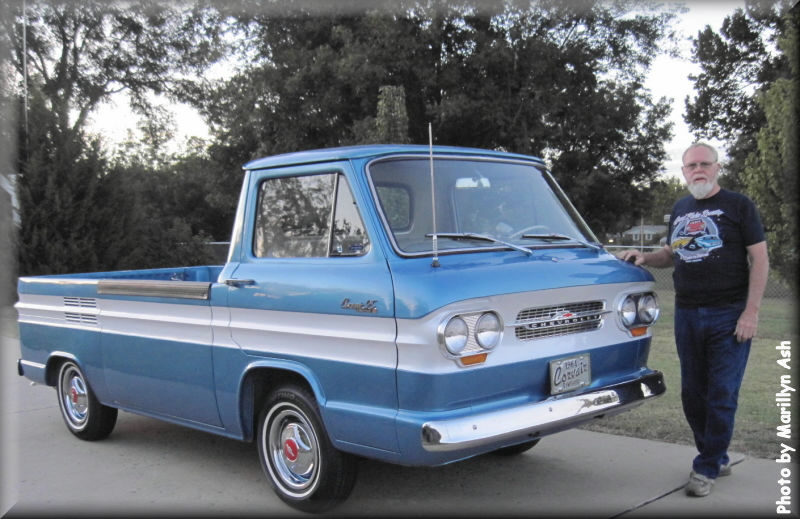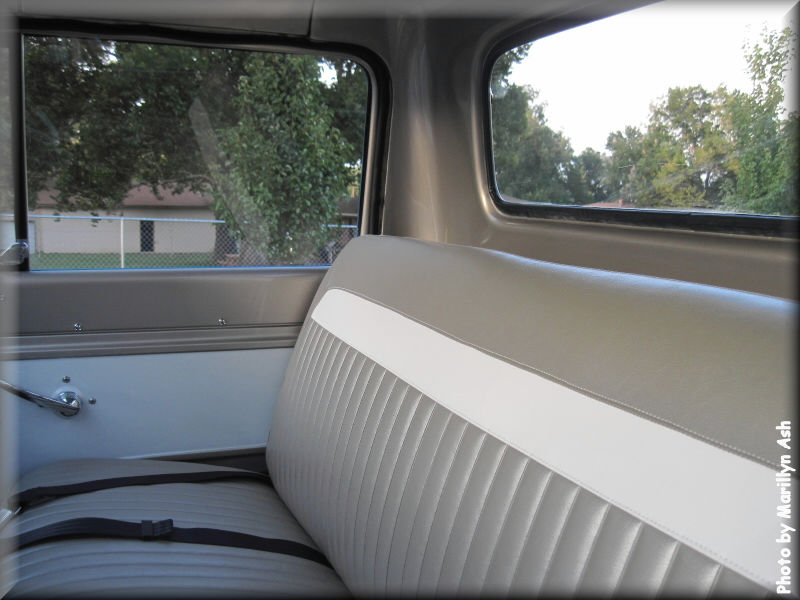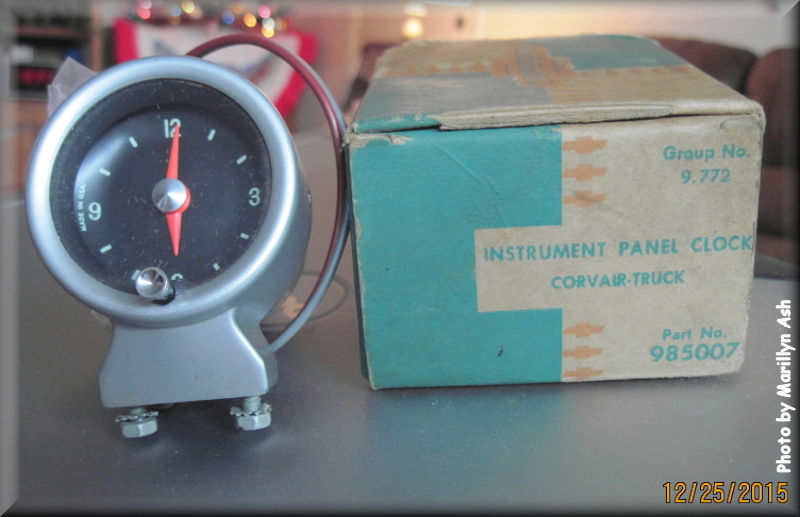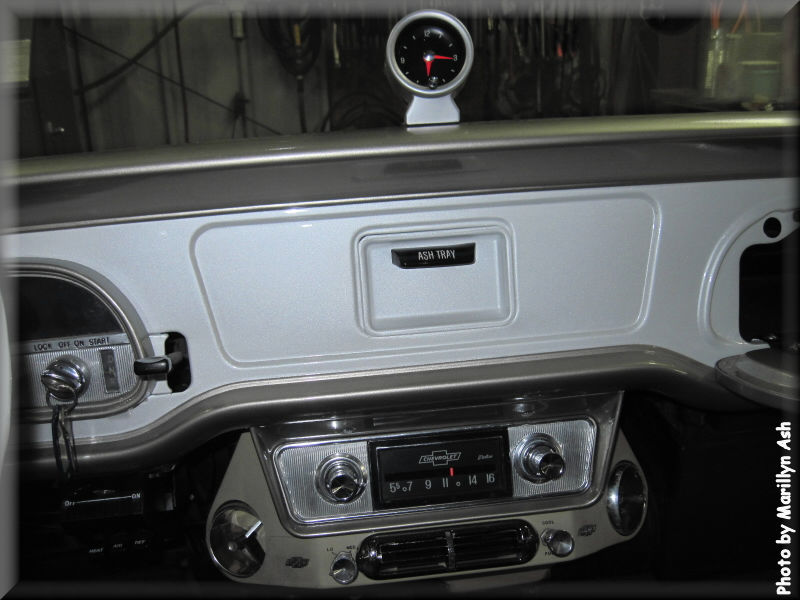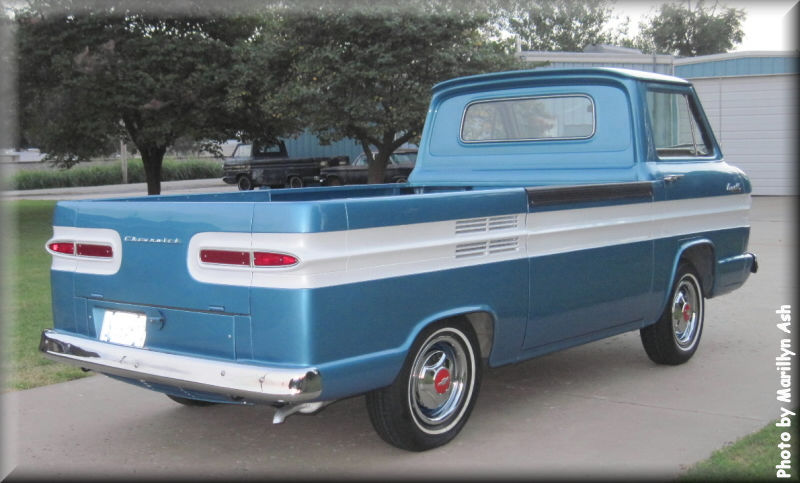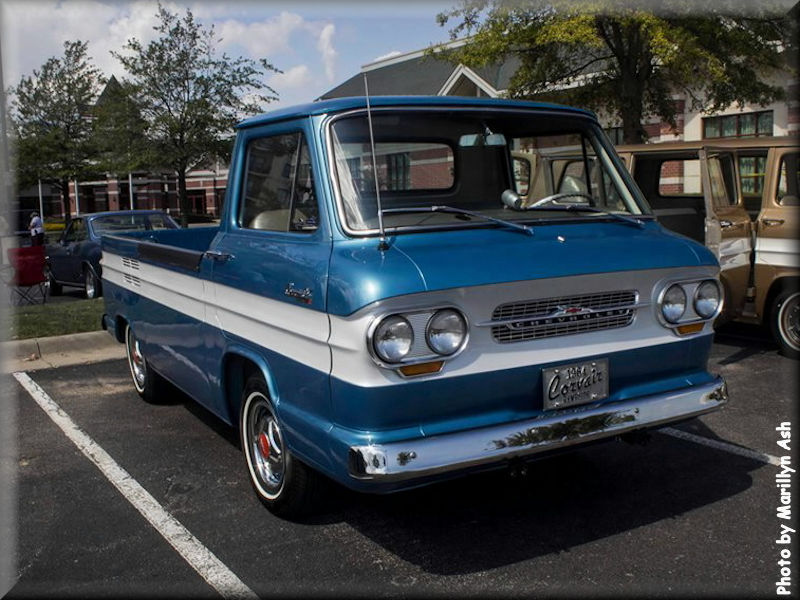 Information from the data plate
| | Description | | | | Description |
| --- | --- | --- | --- | --- | --- |
| 5Z60AA | Custom equipment, fawn interior | 5503AA | Light Green, solid color | none | N/A |
(Click on a heading in the table for more information on that item.)