Green with Envy
Mark Ammerman, of Whittier, CA, purchased this sharp Rampside from Milli Krull, Delbert Lynn's sister, in December 2013. Mark first saw the truck in November 2013 at the Great Western Fan Belt Toss & Swap Meet. The truck was on display at that event with a for sale sign. After a few phone calls, emails, and an epic battle with the California DMV, Mark took ownership of the truck. Mark usually drives the Rampside at least once a week, picking up car parts or stuff at the hardware store. So far, the only change Mark has made is to return to stock wheels.
The story of his truck's restoration is below, in Delibert's words, with pictures. Mark sent some pictures of the truck taken just after he purchased it, which follow Delbert's pictures.
I have always been interested in Corvair "lasts"; '62 Station Wagons, '64 Rampsides, and '65 Greenbriers. Another member of CORSA West told be about a '64 Rampside listed in the Recycler for $200 (no drivetrain). I took a look at it and although it looked rough, the body was solid. All the rust was surface rust only, so no major bodywork would be required. I bought it in January, 2000. I am not very mechanically inclined, so I left it with my mechanic with the understanding that he would do the restoration and I would write the checks!

A little over six months later, it was ready for its first road trip: a weekend beach camping trip sponsored by CORSA West. A few more mechanical tweaks were needed, but once they were complete, everything has been fine. The body work is mostly complete, but much still needs to be done inside. I have a Spyder dash installed, but all the upholstery work remains to be completed. The wiring is in need of replacement and a new dash wiring harness is on order, but is proving difficult to get.

I plan on using my Rampside as a working truck. I have already used it to haul 1100 lbs. of unusable Corvair scrap iron to the recyclers. To prevent further scratches and dings in the bed, I plan on putting in a paint-on bed liner. As is true of most Corvairs, my Rampside will always be a 'work in progress'!"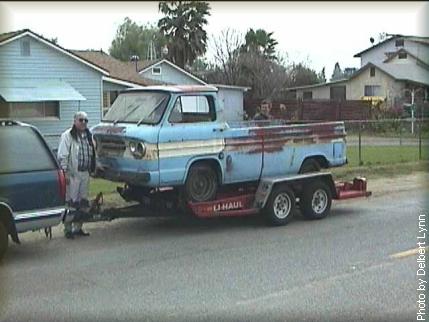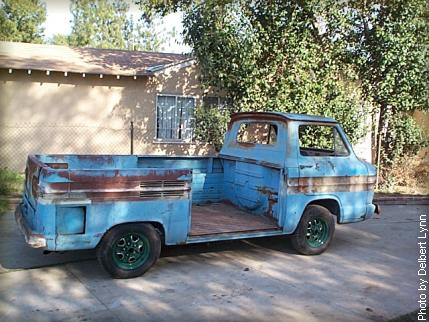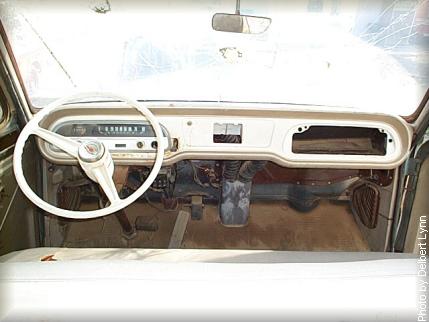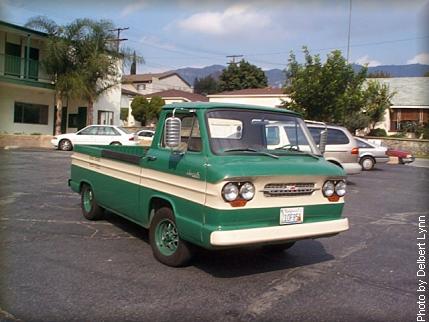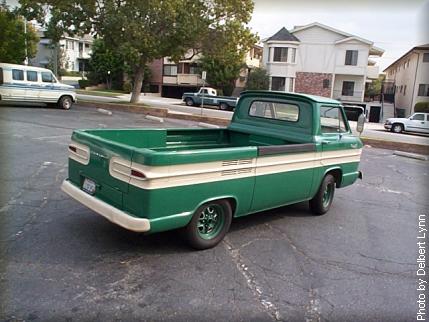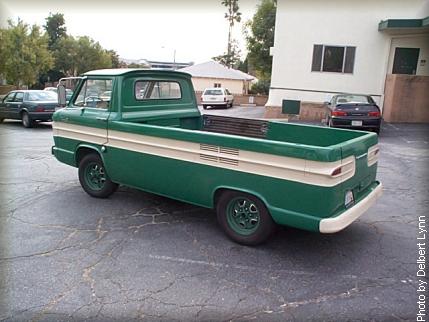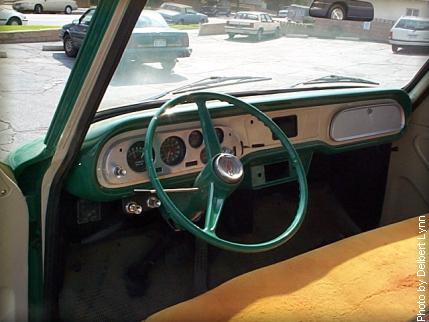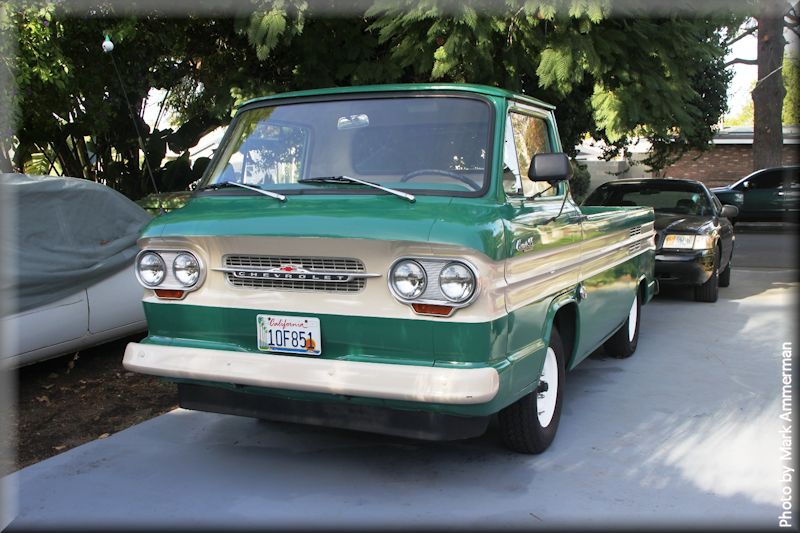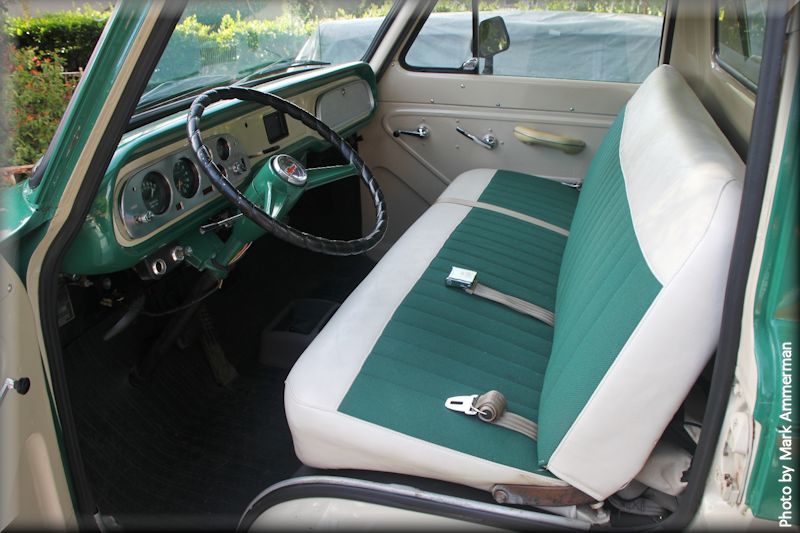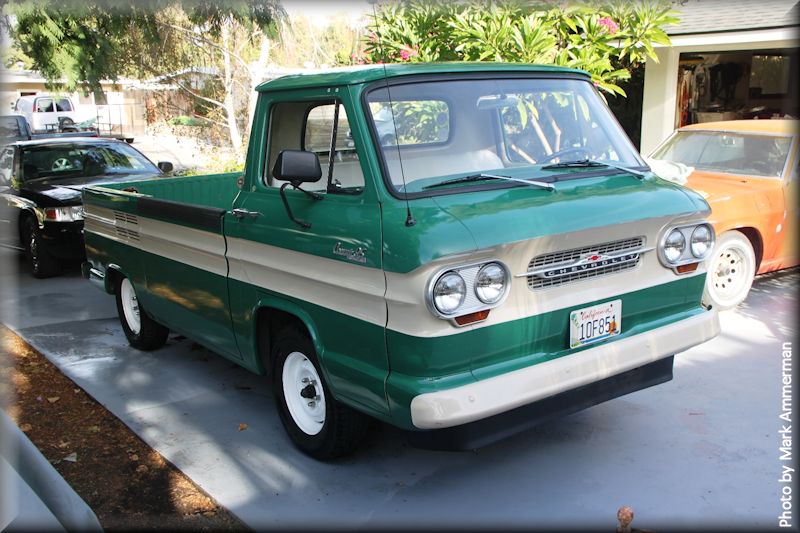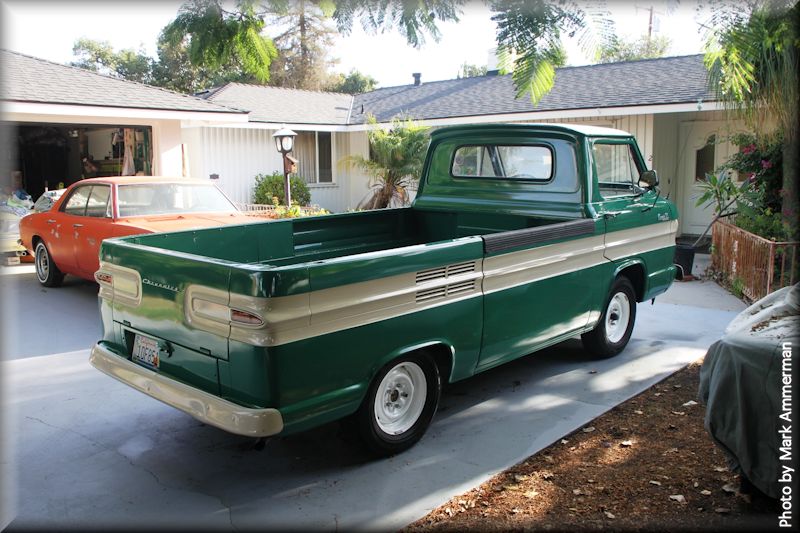 Information from the data plate
| | Description | | | | Description |
| --- | --- | --- | --- | --- | --- |
| STD | Standard equipment | 5537AC | Light blue, two-tone | None | N/A |
(Click on a heading in the table for more information on that item.)