Wenatchee's Wonder—now in Gresham!
Mark Coombs, of Gresham, OR is the newest owner of this clean Rampside. Mark purchased it from Don Card of Wenatchee, WA in February, 2012. Don had previously purchased this sharp, well-documented Rampside from the son of Edwin Asimakoupoulos, also of Wenatchee, in May, 2005. Edwin's family had owned it for 40 years, having purchased it from H. C. Plunkett, the original owner, in July, 1965. Mr. Plunkett purchased the truck new from North Central Chevrolet in Wenatchee on October 23, 1963. Mark also owns St. Louis truck 100203.
DeNean, Don's wife, had the following to say about the truck and included some photos:
"Mr. Asimakoupoulos was the owner of Cherry Blossom Manors here in Wenatchee. He purchased it to transport household appliances from one rental unit to another. His son now owns the rentals and is living here in Wenatchee. He related that the pickup was driven only here in Wenatchee with one exception when he drove it to Seattle.

When we purchased the pickup he said he had just had a tune-up and new paint job done on it, but he then bought a new pickup and garaged the Corvair. We have driven it around town a little bit, but have also had it garaged for the time we have owned it. It has around 58,000 original miles on it.

We entered it in the annual East Wenatchee Classy Chassis event and received a First Place in its division (however, it was the only entry!). We will include the plaque that was awarded."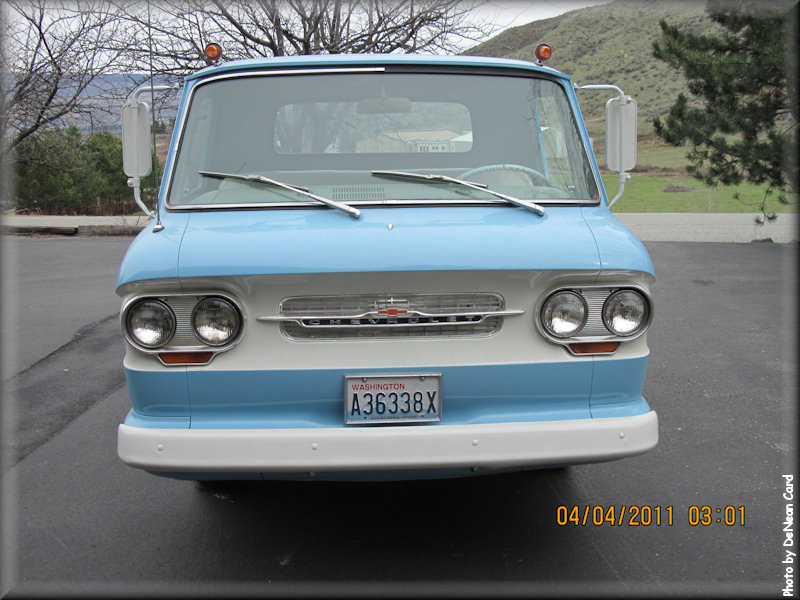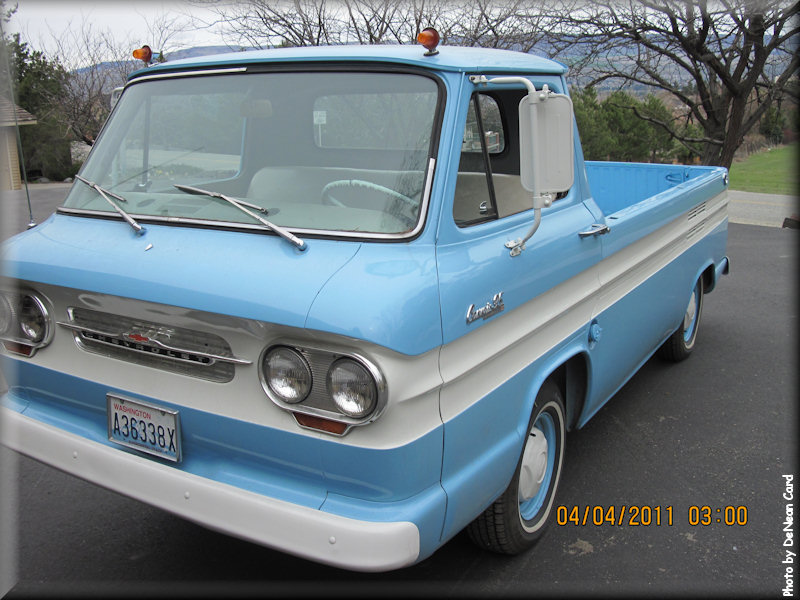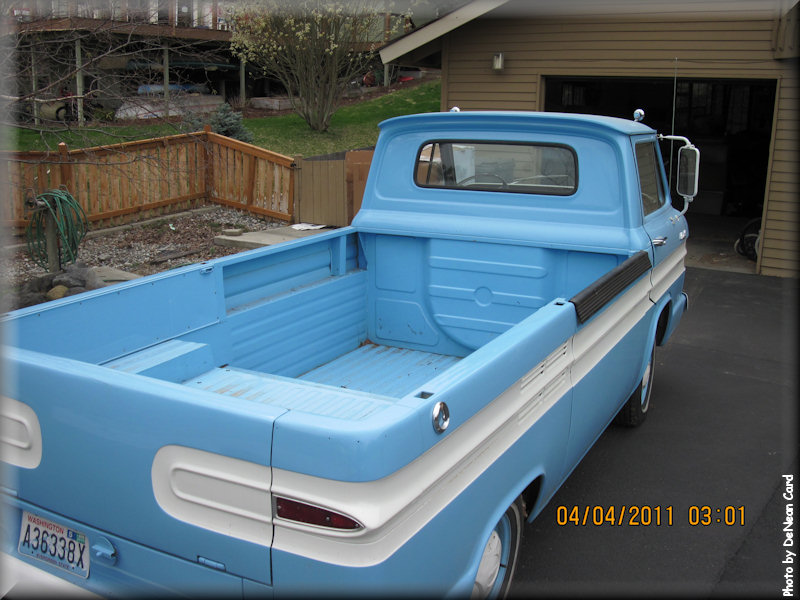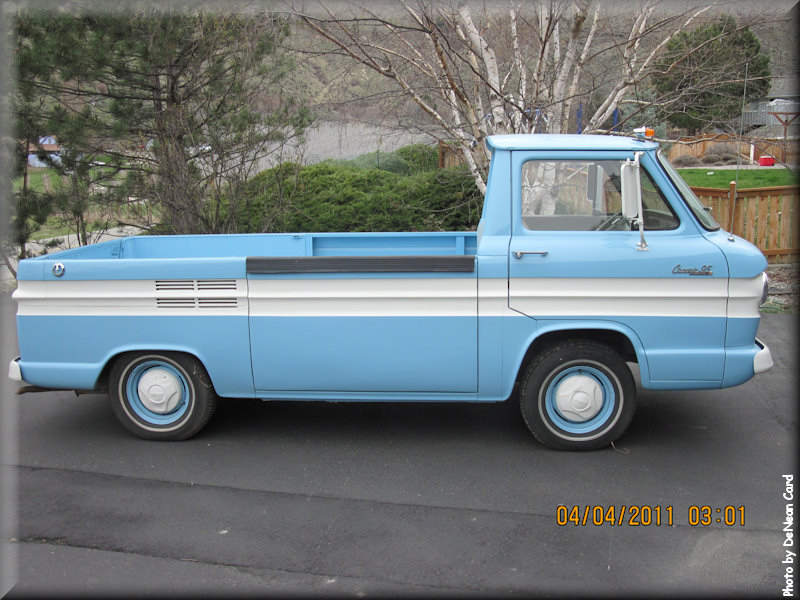 Congrats to Mark on a great find!
Information from the data plate
| | Description | | | | Description |
| --- | --- | --- | --- | --- | --- |
| 5Z60AA | Custom equipment, fawn interior | 5537AC | Light blue, two-tone | None | N/A |
(Click on a heading in the table for more information on that item.)