A tale of two brothers
This Rampside entered the Howell family when John, of Lenoir City, TN brought it home in 1979. The first picture below shows John on that day with his oldest son, Paul. The first four pictures are from that day.
The next three pictures are from 2005, at his brother Jim's house. Jim Howell owns another '64 Rampside, also originally owned by John.
In May 2006, John indicated that he may begin the long-awaited restoration, and in June 2009, he formally purchased it from Jim. In his words:
"This truck has never been repainted. I like to record that with photos before it gets changed. I will probably move it out to where I live next month and I plan to wet sand where the company names were to try to check back on its history. I know it was owned by a company in a little town near here. I'll let you know what I find."
I can indeed see some sort of company name on the front of the truck in the fifth photo.
Regardless of which Howell owns this truck, I'm sure it will receive all of the TLC that it needs!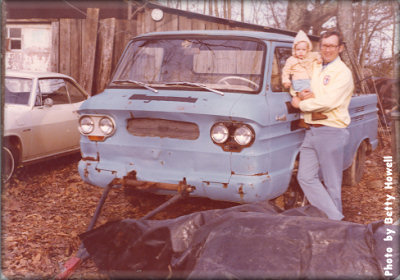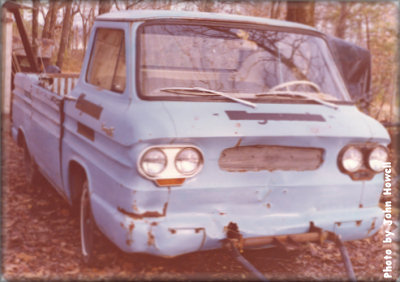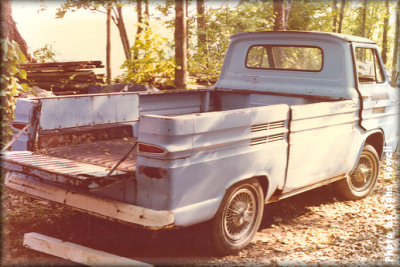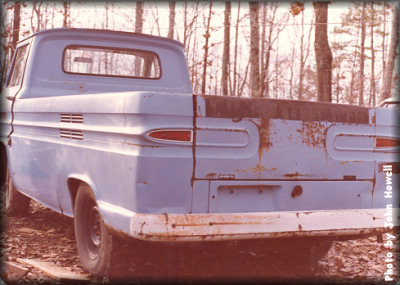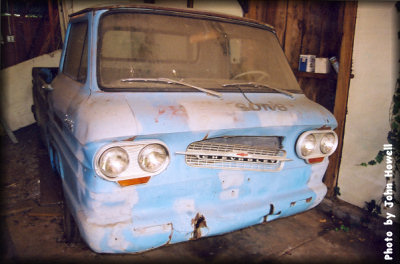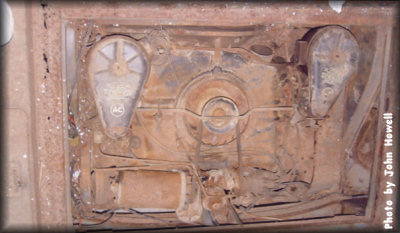 Information from the data plate
| | Description | | | | Description |
| --- | --- | --- | --- | --- | --- |
| STD | Standard equipment | 5507AA | Light blue, solid color | None | N/A |
(Click on a heading in the table for more information on that item.)