The sun god
In July, 2012, Perry Beggs, of Lake Elsinore, CA, became the newest owner of this brightly-colored Rampside. Perry bought it through Reid Sundberg, who had purchased it from Ray Bagley, of West Valley City, UT. Check out the photo below taken just after Perry received the truck.
Ray previously said the following about this sharp Rampside:
"The truck was purchased in Nevada sometime in the '70s and restored in Utah after many years of sitting idle. After I purchased it in May, 2002 we took it to the 2002 CORSA convention in Flagstaff, AZ and it wasn't running right so I didn't enter it into any events other than the People's Choice show, in which I took second place in the FC class.

After returning home, I took first place in a local show in Brigham City in September for the Corvair class. (They have a Corvair Class in this Rod & Custom show because our club has consistently entered 16 or more 'vairs for the past 4 years.)

The engine is a 140 HP unit (from a 1965 PowerGlide Monza, according to the block code), bored out to .60" over with the step removed from the heads. As I mentioned above, it was running rough but nobody (Rudy Scheindt, Lon Wall, Billy Bruce or Don Broadhead) could figure out why. We tore it down in January, 2003 and we are now rebuilding it. It had three broken head gaskets, not all on the same side, and 10 head studs pulled out when we tried replacing the heads. None of the head bolts were torqued down when we started removing them. But we now have it together on the table and ready for cold adjusting the rockers.

The carburetors were rotated 90 degrees and I couldn't get the Heim joint linkage to operate properly or at least to my expectations so we took the rotator blocks off and returned it to original linkage for the 140.

I removed the 4.11 gears that were in the differential and replaced them with 3.27s. Just finished putting the differential together and getting my patterns right. What a learning lesson that was.

I've nicknamed the truck Helios, the Greek sun god. The engine about ready to go back in this weekend or next and start breaking it in so I'll have it ready for the 4th Annual Corvair Gathering in Mesquite, NV in March, 2003. Wow! I can't wait to meet everyone again."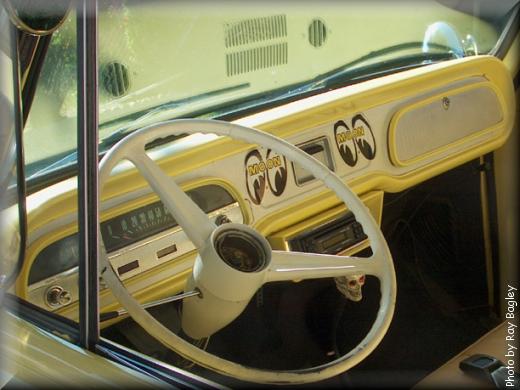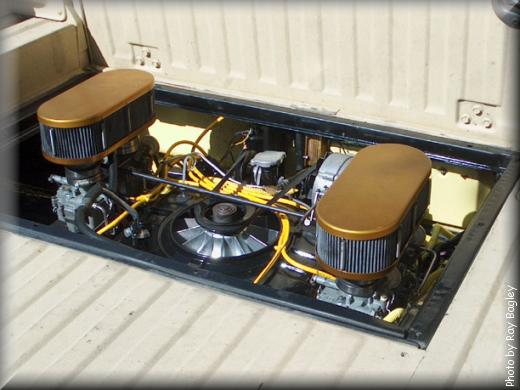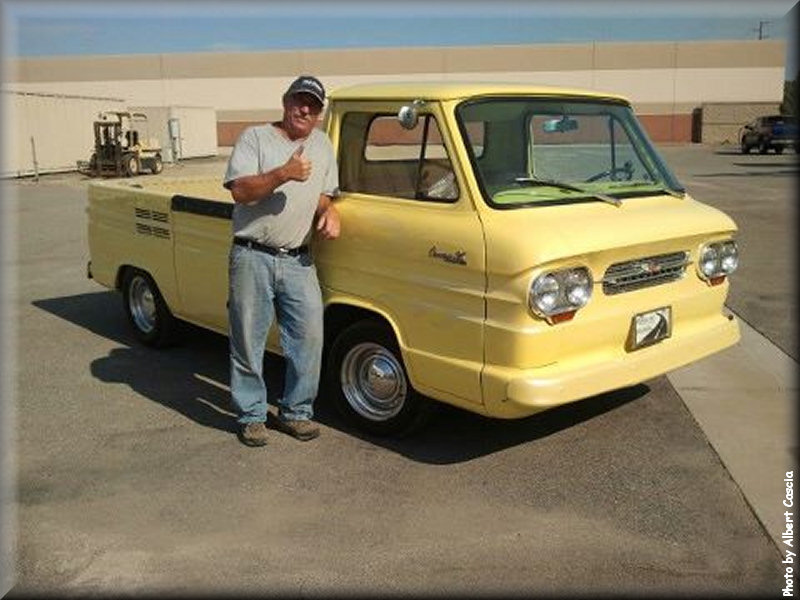 Information from the data plate
| | Description | | | | Description |
| --- | --- | --- | --- | --- | --- |
| STD | Standard equipment | 5507AA | Light Blue, solid color | None | N/A |
(Click on a heading in the table for more information on that item.)