This truck is for sale
As of September, 2006, this truck is for sale for $5500. Duanne Luckow of Portland, OR purchased this truck from Mark Coombs, also of Portland, in 1994. Mark had previously bought it in California.
Duanne had the following to say about it:
"The truck has a four-speed transmission. The original engine is out of the truck and has not been restored. There is a bar in place of the transaxle so that it can be moved. The transmission and Positraction differential were rebuilt recently by Rex Johnson.

At some point a previous owner repainted the truck in a non-original green color (except for the cab). I have done a great deal of metal work to the body already and it is a good restorable truck. I have a metal replacement piece for the right rear quarter panel ready to weld in, once the old one is cut out.

I will include all good restorable used parts with the truck, including latches, good painted bumpers, used taillights, rear grille, emblems, and rubber floor mats. The windshield has a scratch but I have another to go with the truck.

I also have a set of bucket seats (from a Corvan). The buyer can choose between those and the original bench seat."
Duanne sent the following photos in September, 2006: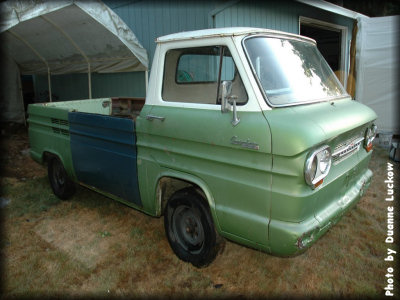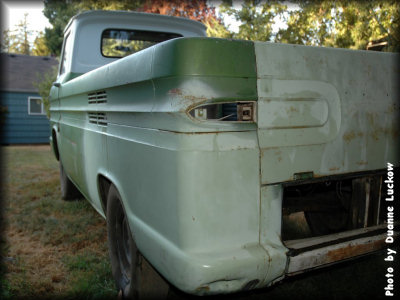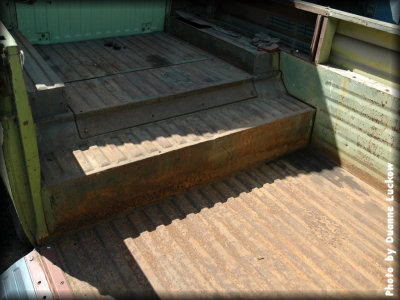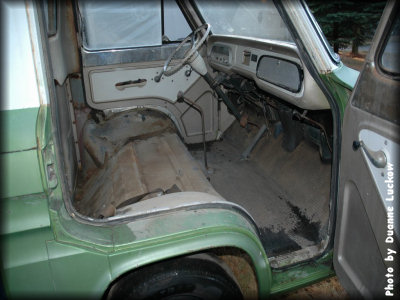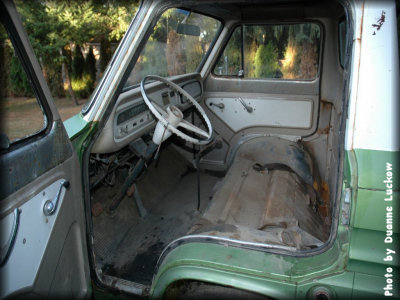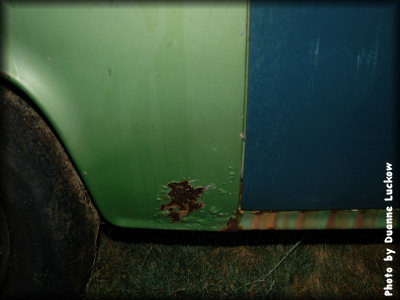 Information from the data plate
| | Description | | | | Description |
| --- | --- | --- | --- | --- | --- |
| 5Z60AB | Custom equipment, red interior | 5526AA | Off-White (aka Ivory), solid color | None | N/A |
(Click on a heading in the table for more information on that item.)