Virginia Rampside
Mike Hicks purchased this '64 Rampside from Smitty Smith in August, 2006. Mike had the following to say about his truck:
"I'm thinking about repainting the truck Hugger Orange with white side stripes. Even though it was originally red/white, the paint immediately under the maroon is a nice, bright orange. I'd also like to paint the interior in the fawn/white scheme and put the correct armrests in. It currently has car armrests which get in the way of folding the seatback forward.

Smitty says the black hubcaps are from an Chevy S10 pickup. I kind of like them.

We took these pictures outside Smitty's house."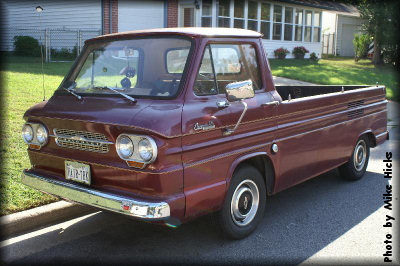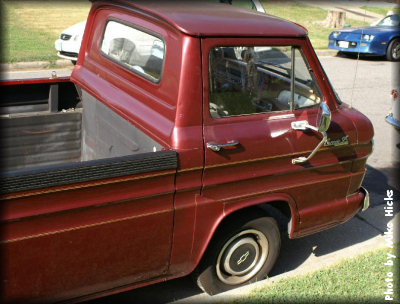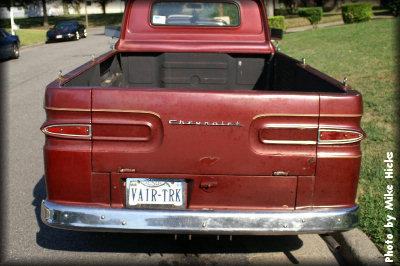 Information from the data plate
| | Description | | | | Description |
| --- | --- | --- | --- | --- | --- |
| STD | Standard equipment | 5544AC | Red, two-tone | None | N/A |
(Click on a heading in the table for more information on that item.)