Dark Blue Beauty
In February 2009, Roger & Judith Becker sent these photos of their beautifully-restored '64 Rampside. In Roger's words:
"When we bought our Rampside in 1999, we signed up on your registry. We just wanted to notify you that we have finished the restoration and the Rampside has hit the pavement running strong. Here are a few pictures taken at the Palos Verdes Concours."
Richard, thanks much for the photos. Terrific work and persistence on your part to restore the truck over the past ten years! And good job taking the truck to shows where lots of non-Corvair people can admire it.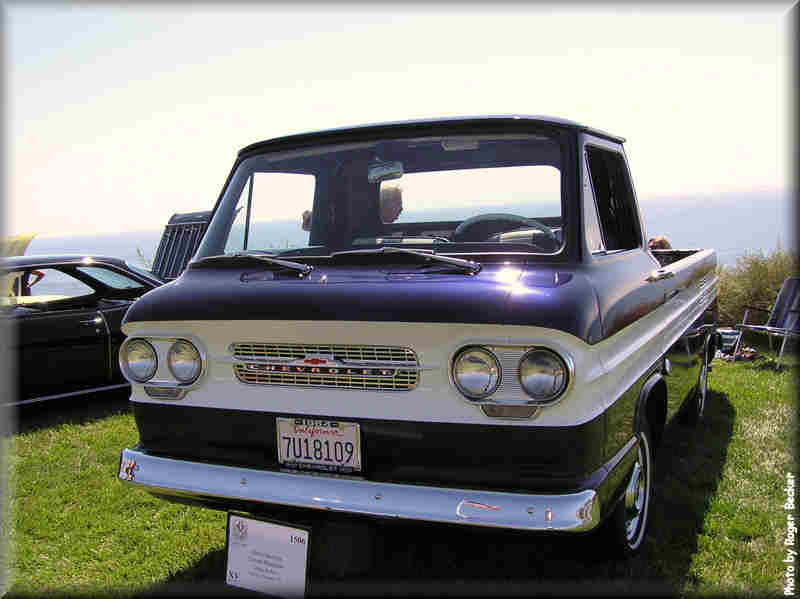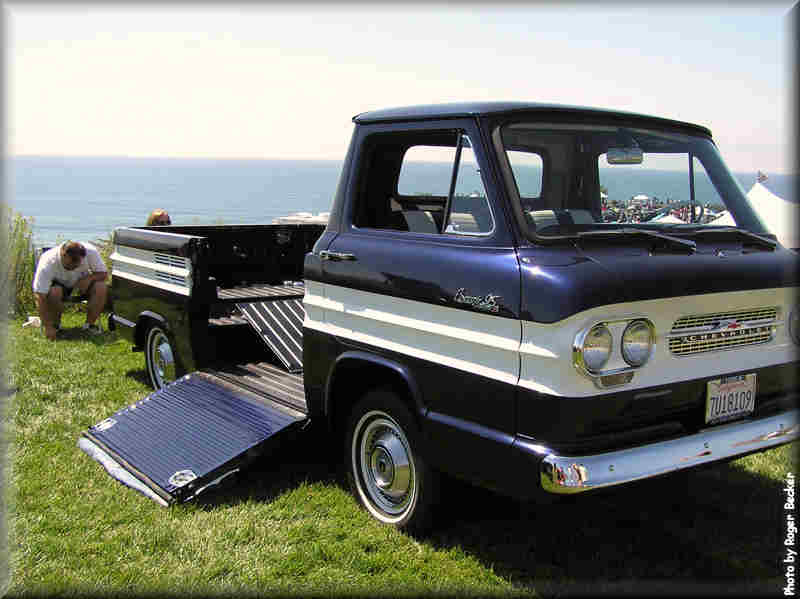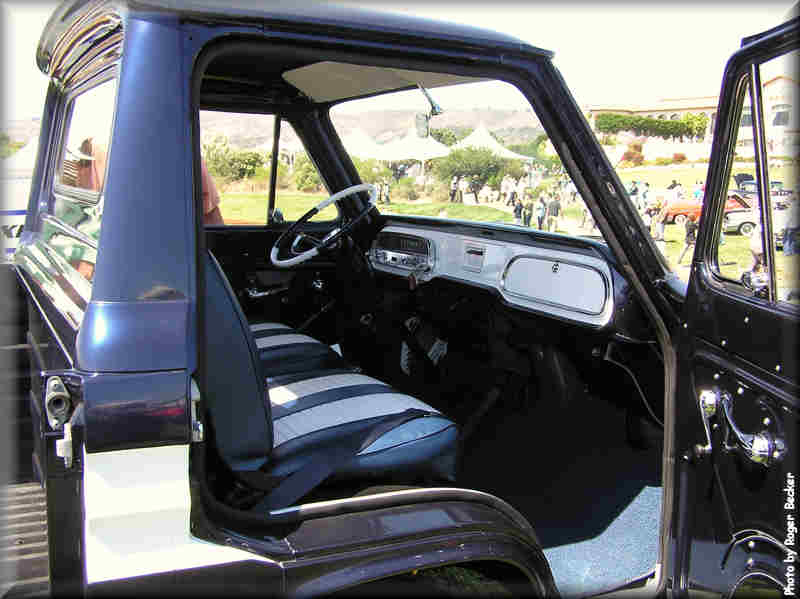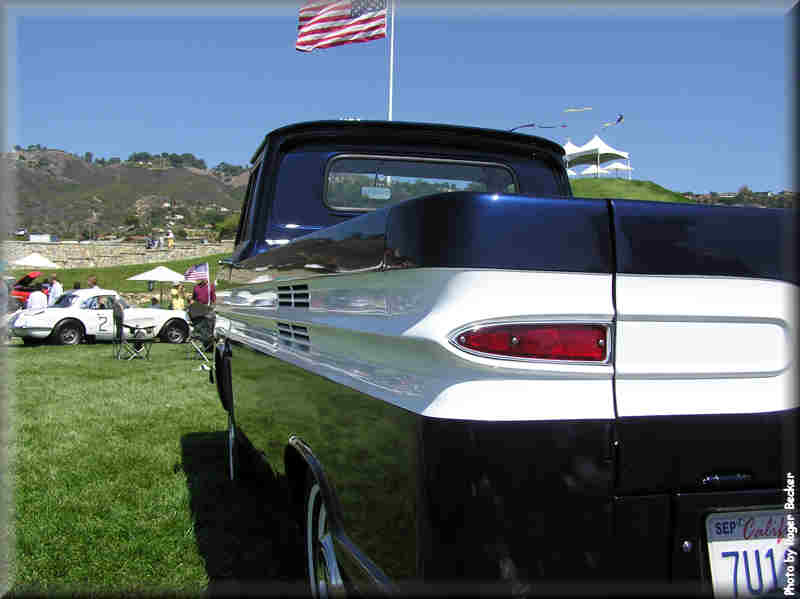 Information from the data plate
| | Description | | | | Description |
| --- | --- | --- | --- | --- | --- |
| STD | Standard equipment | 5508AA | Dark blue, solid color | None | N/A |
(Click on a heading in the table for more information on that item.)