Columbia River Cruiser
Dino Terrana of White Salmon, WA owns this sharp '64 Rampside. Here's some info about the truck that Dino provided in March, 2004:
"The vehicle was sold by De Long Chevrolet in San Rafael, CA to Jacla Vending, Inc. of San Francisco. There was no date code stamped on the ID plate but there is an original dealer booklet with the delivery date info, which shows 01-02-1964.

From there I'm not sure what happened but the person my father bought it from in the summer of 2001 was Dr. David Conoley of Midland, TX. Thanks to the Texas Certificate of Title it shows the previous owner was Walter Daniel from Santa Rosa, CA. My father purchased the vehicle and never got it home. It sat in TX for two years before I could get it released and shipped to my home in White Salmon, WA.

As you can see, the Rampside is in very good shape and runs great but it needed a little attention and that is where I came in. I've painted and repaired all the engine shrouds, rebuilt the carbs, upgraded to an alternator, and done a few other things here and there. I plan on taking it to some car shows to find how much of the vehicle is original and to get a better understanding in general. I will send photos of the engine compartment when available."
Being a Washington resident myself, I recognized the setting for Dino's pictures: The Maryhill Winery near Goldendale, WA. Dino lives about 40 miles due west of this wonderful spot.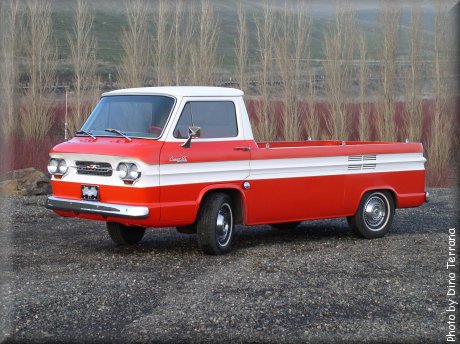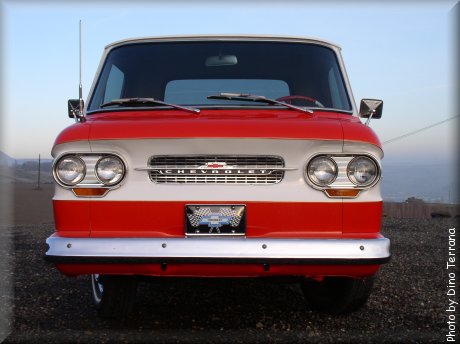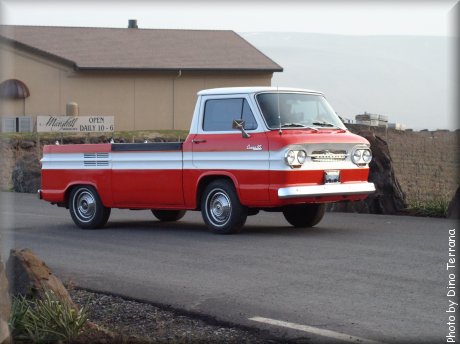 I met Dino, his family, and his truck at the Pacific Northwest Econorun in April 2004, which was held in Walla Walla, WA. I snapped a photo of his nicely-detailed engine compartment:
In April, 2018, Dino shared two more photos of his super-sharp Rampside: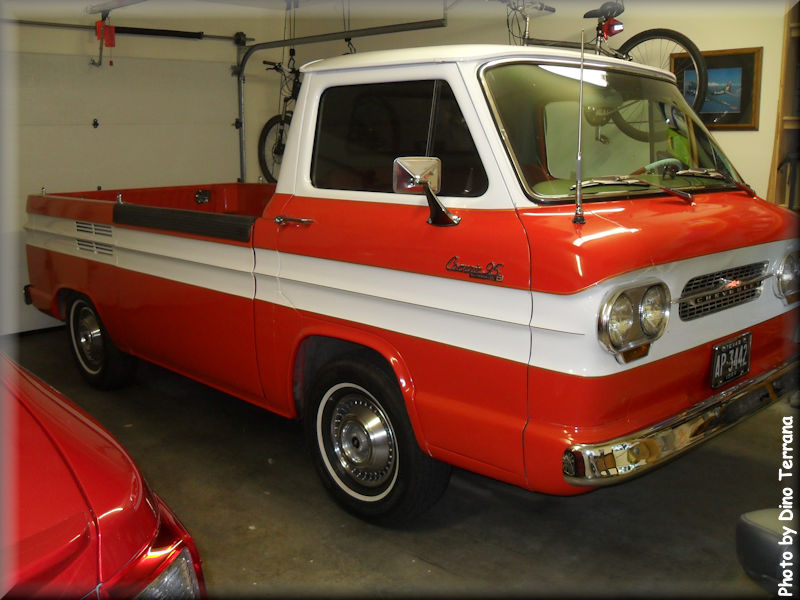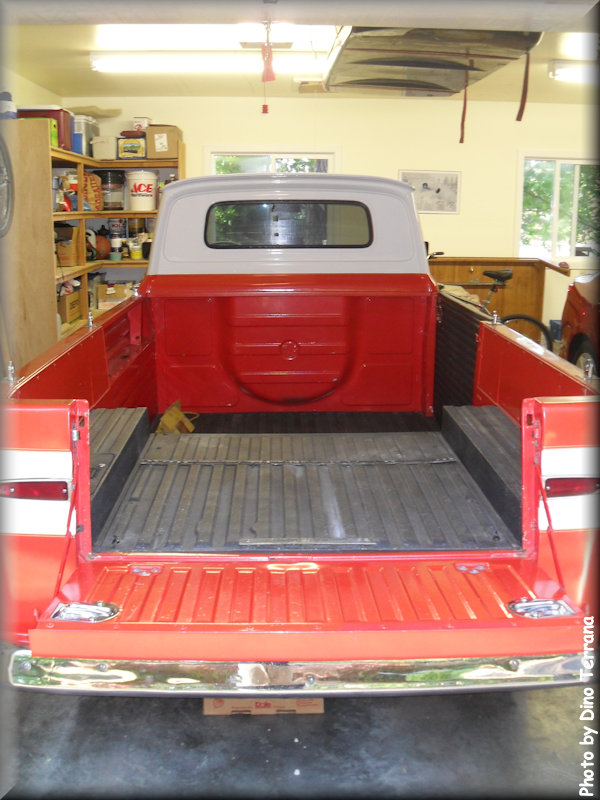 Information from the data plate
| | Description | | | | Description |
| --- | --- | --- | --- | --- | --- |
| 5Z60AA | Custom equipment, fawn interior | 5528AA | Fawn, solid color | none | N/A |
(Click on a heading in the table for more information on that item.)