Trusty Sidekick
Callen Bohnert, of Comfort, TX, bought this Rampside from Gordon Green of Medina, TX sometime in 2013. Gordon had previously bought this rig from Larry Hickerson of Albuquerque, NM in November, 2012.
In March, 2016, Callen commented:
"I purchased this Rampside with my brother Travis Bohnert about two years ago as a way to travel with his wheelchair in the bed. I'm currently a student at McPherson College studying Auto Restoration and am in the process of restoring the truck to a driver. It is currently in the process of being painted back in its original turquoise. The engine in the truck still makes 125 PSI in all 6 cylinders, and with a new clutch and pressure plate, it runs and shifts through all four gears beautifully. It was converted to an electric fuel pump by a previous owner."
Previously, Larry shared the following information on the Rampside:
"I bought the truck in 1984 in Ontario, CA from a fellow who retired from running his own yard service business. He had four Rampsides—I wish I could have bought them all! I drove it home to Santa Maria, CA and proceeded to work it very hard for four years, hauling many heavy loads while landscaping my new home. I filled it to the top of the bed with redwood bark a number of times, and with 2500 pounds of rocks a number of times. Also hauled as many as 12 railroad ties. I used to take my 160 lb. Great Dane for rides and outings—he enjoyed the truck a lot too. I had to put it in storage in 1991 (in a damp barn in Oregon) when I moved from CA to Washington, DC, and wasn't able to visit it and retrieve it until 1999, when I brought it to Albuquerque, where I now live. It didn't fare too well in storage and I need to do a lot of work now to restore it. There's rust out in the left rocker and in the right quarter behind the ramp.

The truck was originally turquoise but quite was repainted a pleasant tan color. The interior paint scheme was an interesting choice—kind of a brown-mustard color with white accents. The odometer shows 124,000 and is probably accurate. The engine has no serial number. The fellow I bought it from said he had a new engine installed by Chevrolet and the factory replacement engine came with no serial number. The accompanying picture was when it was still looking pretty good. I have been a dues-paying member of Corvanatics since 1984 and have a complete set of newsletters."
Thanks also to Larry for sharing the following photos: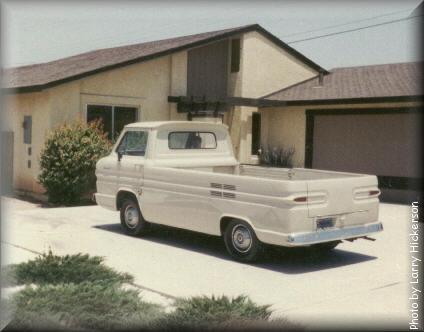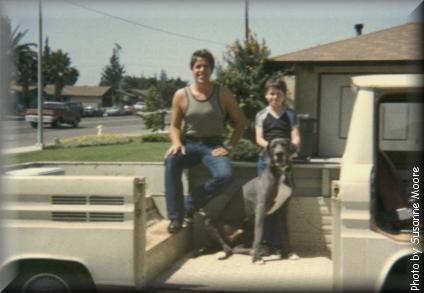 And to Callen for these more-recent photos: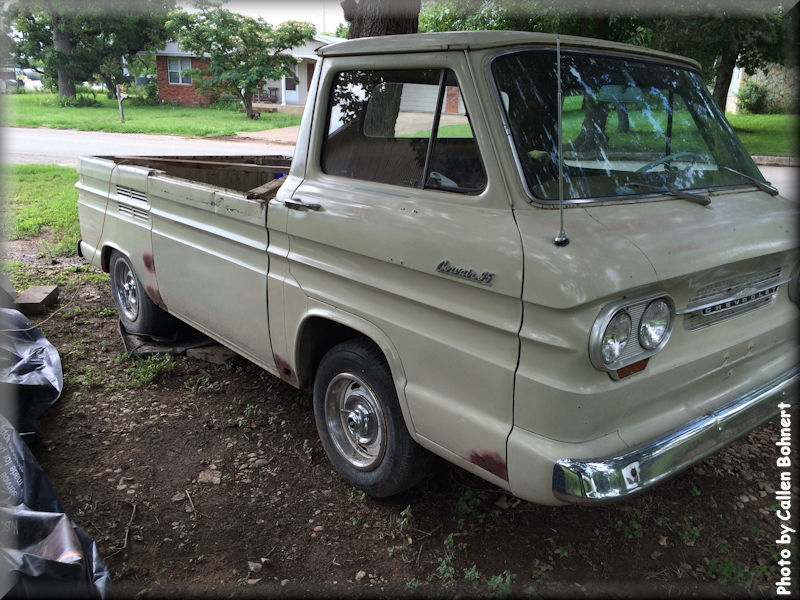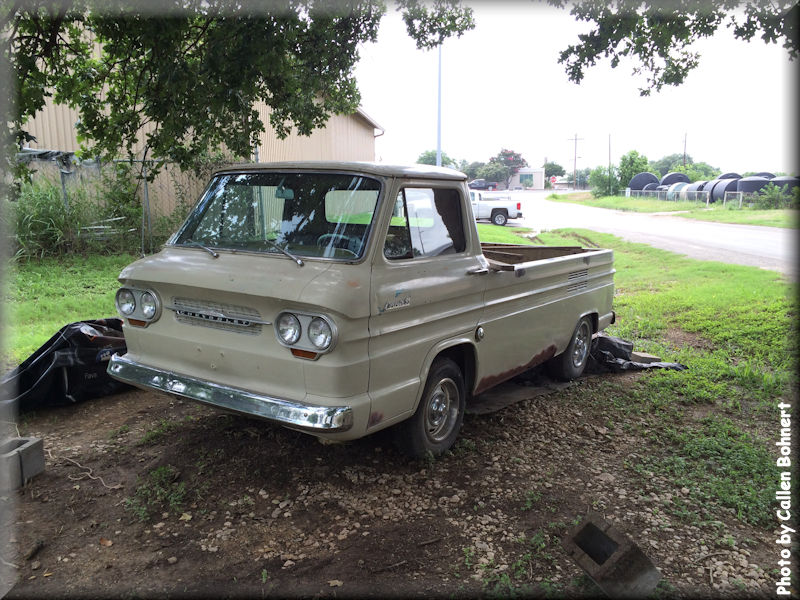 Information from the data plate
| | Description | | | | Description |
| --- | --- | --- | --- | --- | --- |
| 5Z60AA | Custom equipment, fawn interior | 5510AC | Turquoise, solid color | none | N/A |
(Click on a heading in the table for more information on that item.)