An Electrifying Truck
Bernie Frieden of Fairfax, IA purchased this interesting Rampside via eBay from Kelvin Simmerman of Dunedin, FL in late May, 2010. Bernie drove it from Florida to his home and he said it was a fun trip!
Kelvin had previously purchased the truck in Bradenton, FL from a friend in about 1990. This friend bought it in an unknown year from Charles Miller of Plant City, FL. Charles bought it from a Dr. Kosskie of Haines City, FL in 1977. Charles thinks Dr. Kosskie was the original owner.
The Rampside was fairly rough when Charles bought it. The truck came equipped with a camper made of wood (frame) and fiberglass, built by Cam-Pact of Nokomis, FL. (Thanks to Dave Newell for identifying the company.) According to what Dr. Kosskie told Charles, Cam-Pact bought Rampsides less the ramp and tailgate. Charles sent me a picture of the camper. It was unfortunately too far gone to salvage so it no longer exists.
The most interesting item is the window mechanisms: they are electric with dash-mounted switches. Charles was told that they "came that way" from the factory (Chevy, not the camper company). According to Charles and Kelvin, there are imprints in the dash for the switches, the switches look vintage, and the driver's door is original and is missing the hole for the window crank—it's smooth in that area (not plugged). (The passenger door has been replaced.) Kelvin is going to send photos to hopefully illuminate the window situation.
Dave Newell commented on the windows, "Sounds like the camper company may have filled up the holes. I doubt if Chevy would have done the window conversion. This would have taken a fair bit of engineering by the truck Central Office Production Option (COPO) department and there weren't any other Chevy trucks at the time that had power windows. It's possible, but unlikely, that the trucks came without window mechanisms and crank holes as a COPO. We'd have to see pictures, or better yet, see in person that there wasn't any body work done on the door, and that the unstamped metal where the hole would be is unmolested. Other Cam-Pact owners haven't reported power windows, so maybe the power window job wasn't done by them."
The first photo below was taken shortly after Charles Miller bought the truck, in December, 1977 and the second photo was taken shortly after Kelvin bought it in about 1990.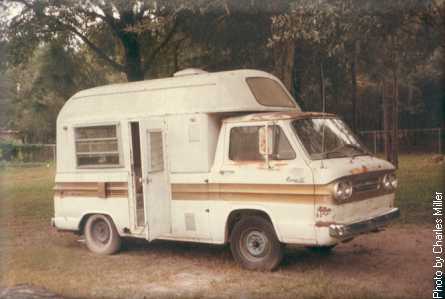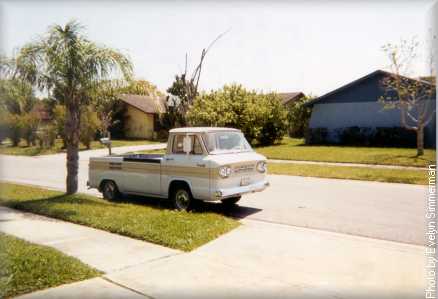 The following photos were taken by Kelvin when he put the truck up for sale in 2010: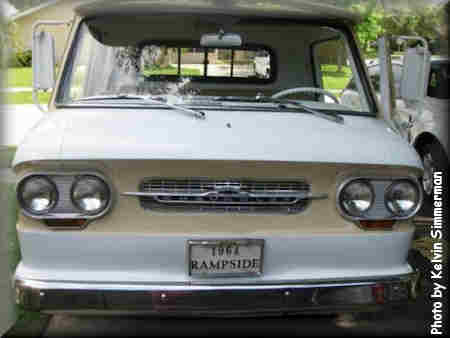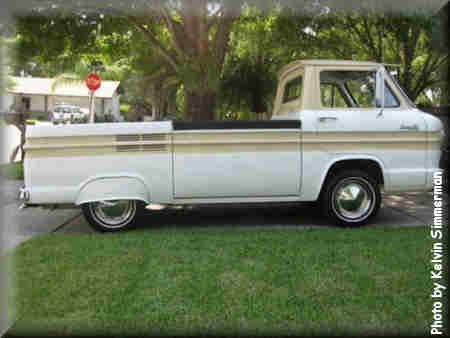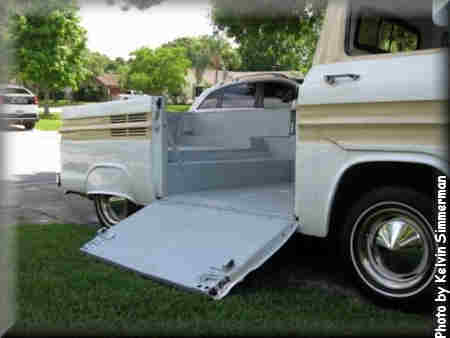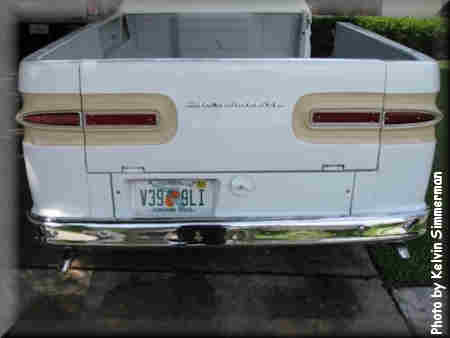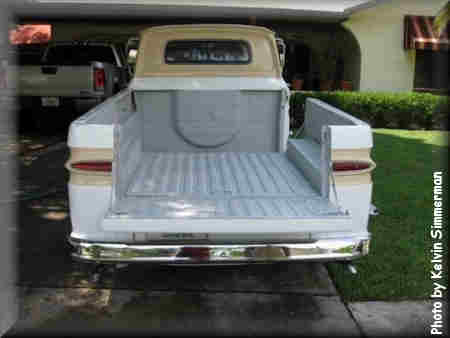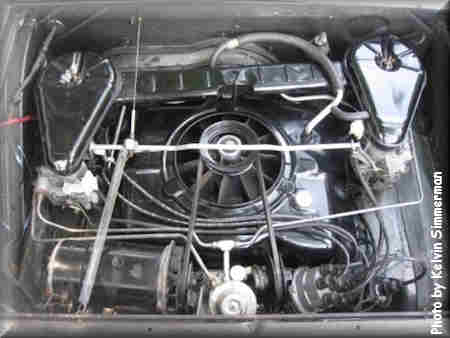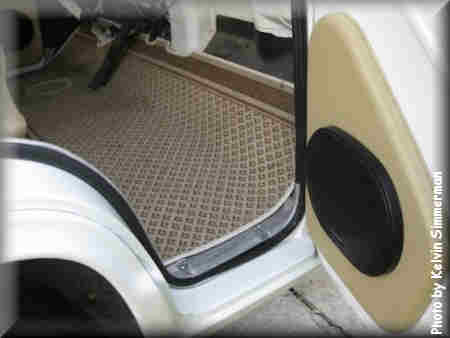 Information from the data plate
| | Description | | | | Description |
| --- | --- | --- | --- | --- | --- |
| 5Z60GB | Custom equipment, red interior | 5521BA | White, solid color | None | N/A |
(Click on a heading in the table for more information on that item.)