Rescued!
As of October, 2010, this truck is for sale by Wholesale California in Costa Mesa, CA. Contact Tom Drummond or Mike Canfield at sales@wholesalecalifornia.com or call 949-631-7456.
John Miller of Kelley, IA is the newest owner of this sharp Rampside. He purchased it in September 2009 from Terry Dumerauf of Donahue, IA. Terry purchased it in Three Forks, MT from Eugene M. Lane on April 23, 2005. Terry plans to make a driver out of it. It has not run for 10 years. The engine appears to be original, with the date code T0324VB (1964 110 HP manual transmission, built March 24, 1964).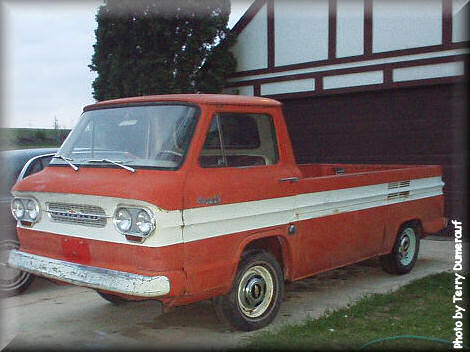 In October, 2007, Terry reported that he had finished getting the truck ready to be driven. It looks great!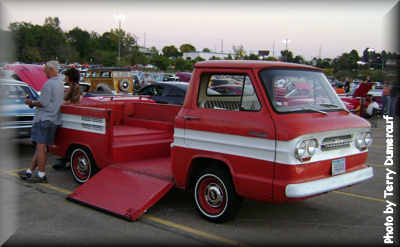 The photo above is from a car show on October 6, 2007. Terry said he really enjoyed the interest people showed in the Rampside. In the photo are (L) Terry's friend Denny Roth and (R) Terry's wife Cindy. You can just glimpse Denny's blue Chevelle SS behind the Rampside.
John shared the following photos of the Rampside in the fall of 2009: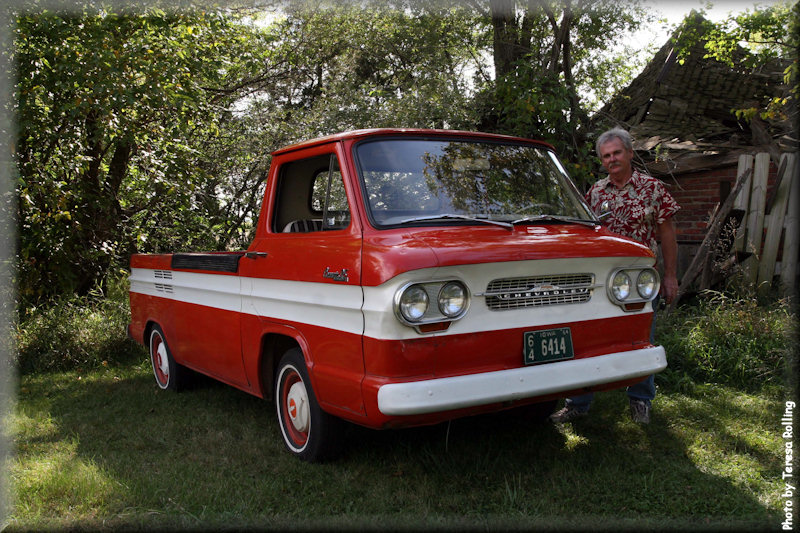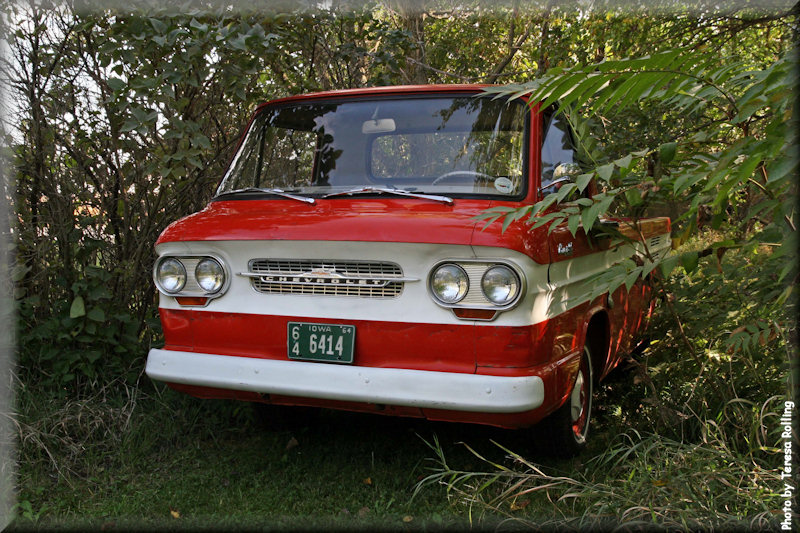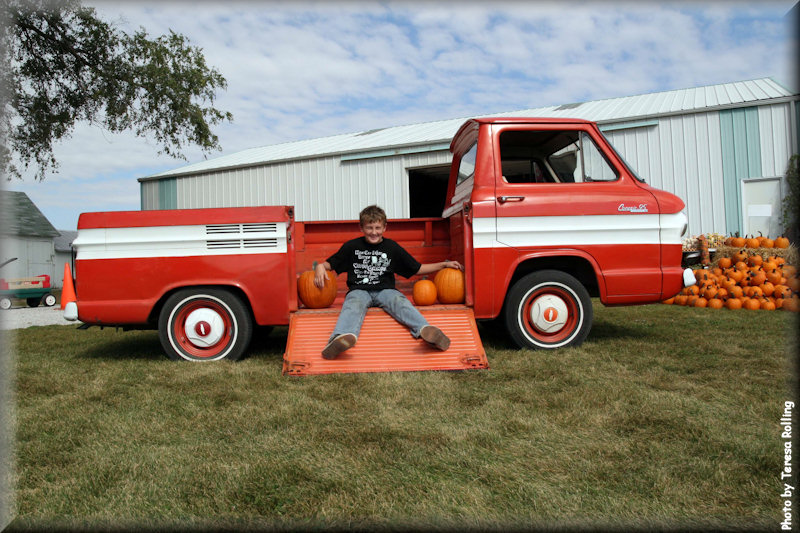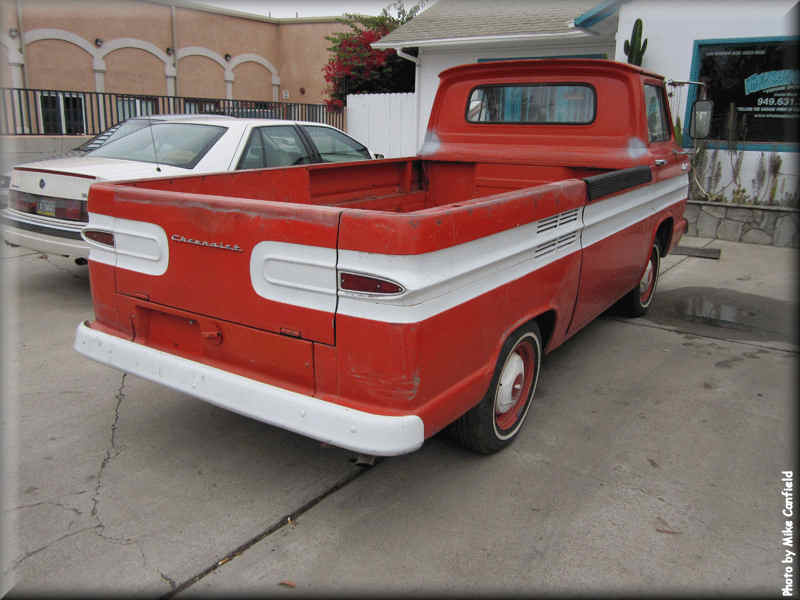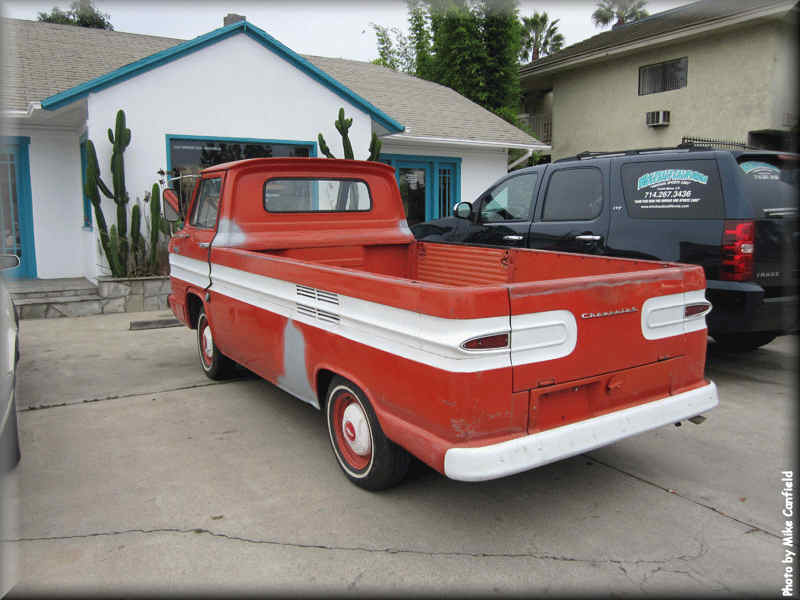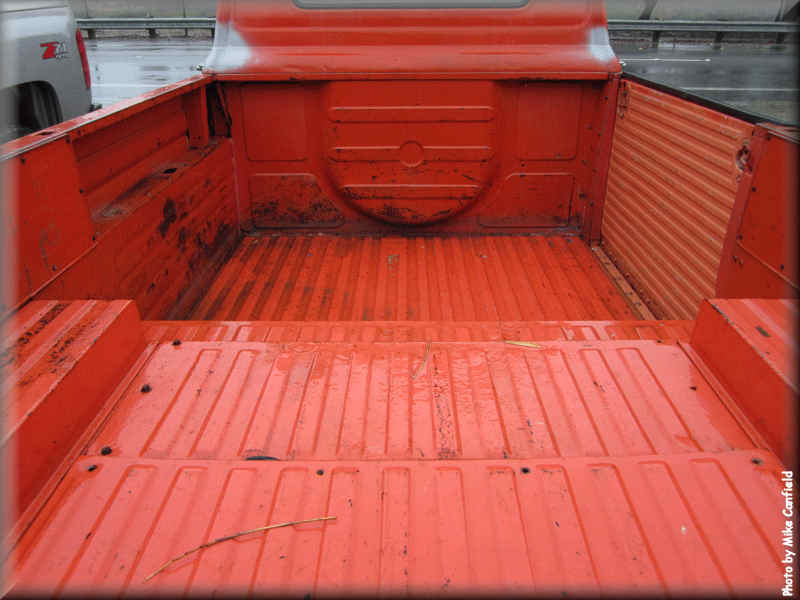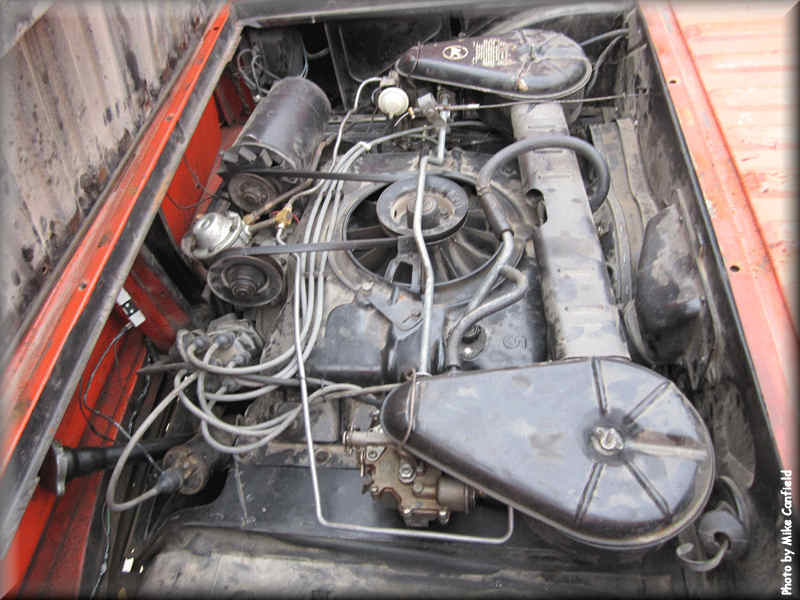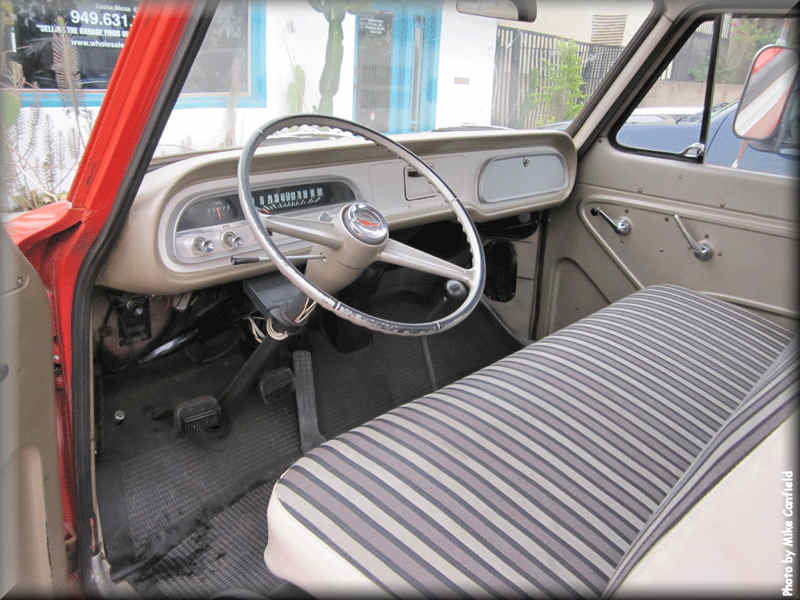 Information from the data plate
| | Description | | | | Description |
| --- | --- | --- | --- | --- | --- |
| STD | Standard equipment | 5544AC | Red, two-tone | None | N/A |
(Click on a heading in the table for more information on that item.)