Colors of the Flag
Tony Sica of Placerville, CA purchased this sharp Rampside via the CORSA Classifieds from Kelvin Simmerman of Dunedin, FL in May, 2010 and as of early June, it had safely arrived at Tony's house from its cross-country shipping odyssey.
Kelvin facilitated the sale of the truck for his mother, Evelyn Simmerman, of Carmel, IN, following his father Harry passing away. Harry & Evelyn had bought this truck in April, 1999 from Jim Johnson of Fontana, WI. Jim entered the truck in the registry when he owned it but didn't have a picture to send. Evelyn sent the nice shot below.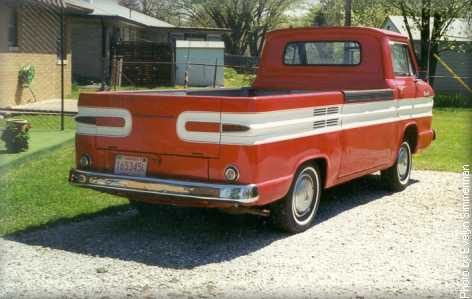 From the data plate, the truck was originally dark blue with a white stripe. As the photos shows, it's now red with a white stripe. In April, 2010, Kelvin had the following to say about this nice Rampside:
"The truck was painted about 10 years ago. Any rust was replaced with metal; some minor spots are coming back. The 110 HP engine runs perfectly with no oil leaks. About 2 years ago I took the rear end out, sandblasted it and refinished it with hammer-finish paint. Also at that time I installed four new shocks. The truck also has new brakes and a dual master cylinder. The bed has Rhino coating with no rust. The ramp door works well with the hinge in good condition. I have a sound system not yet installed. Speaker holders are already on the doors, which you can see in the pictures below. I also had the wheels powder coated white and it has Michelin tires in good condition. The only things to attend to are some small body bubbles and maybe a new windshield."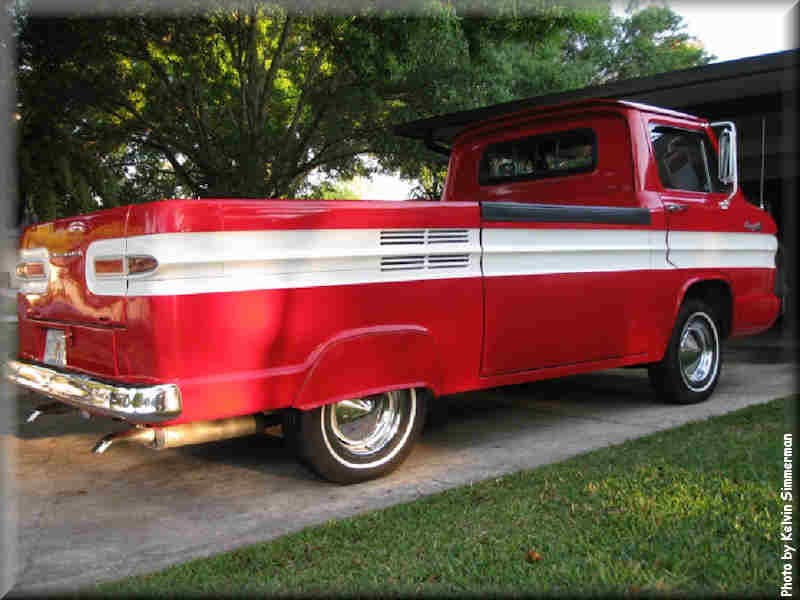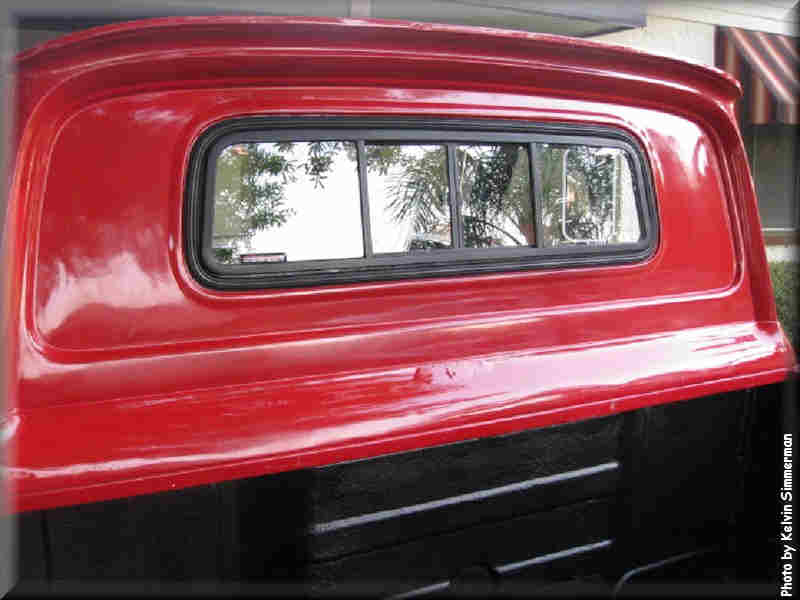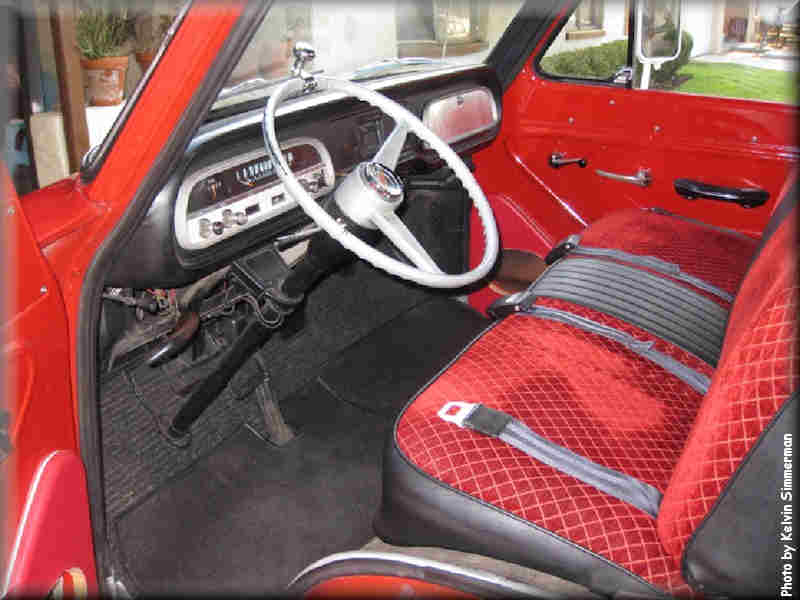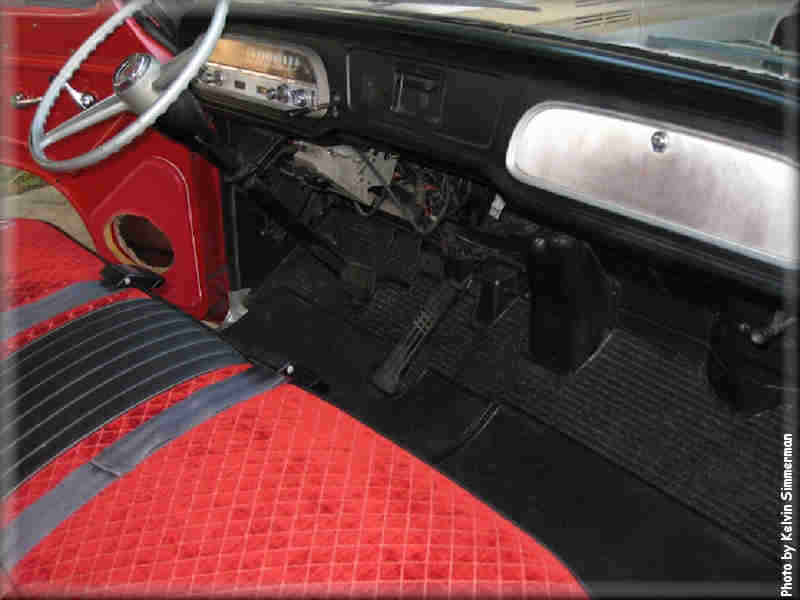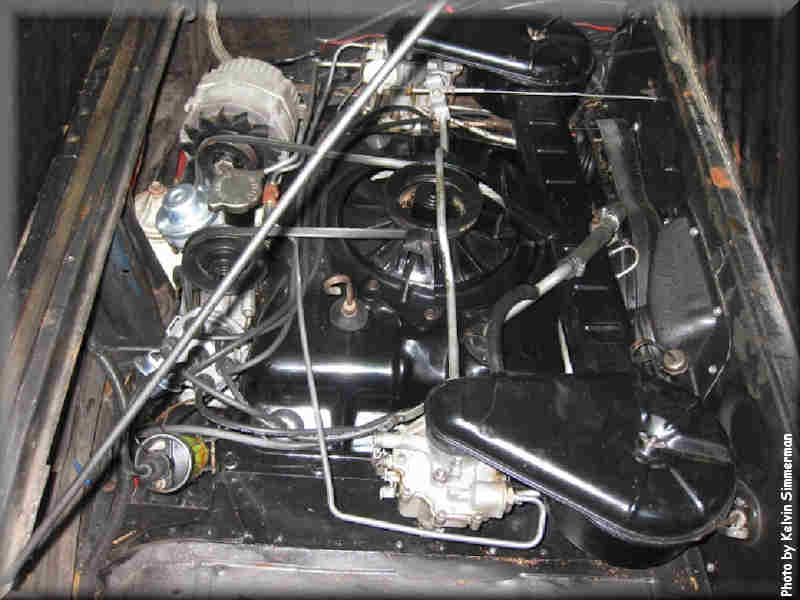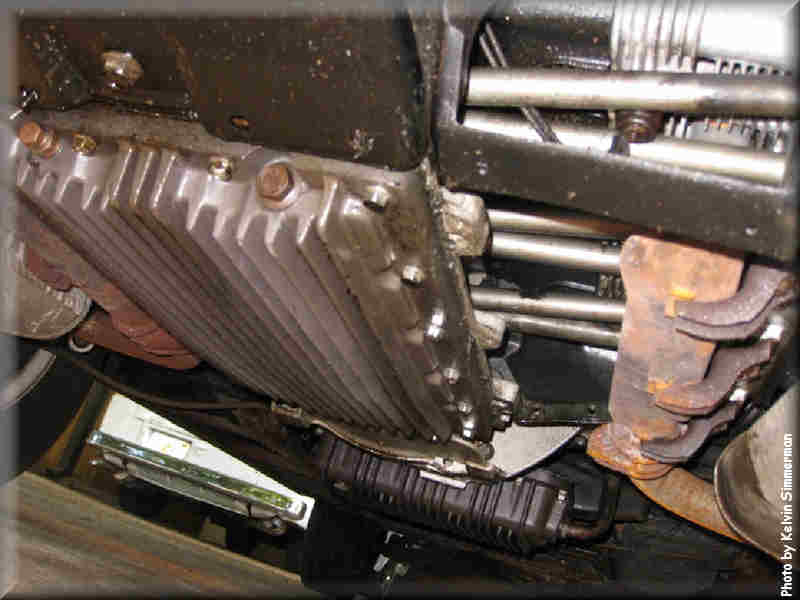 Information from the data plate
| | Description | | | | Description |
| --- | --- | --- | --- | --- | --- |
| 5Z60GA | Custom equipment, fawn interior | 5538AC | Dark blue, two-tone | None | N/A |
(Click on a heading in the table for more information on that item.)