Midwest Traveler
John Scheurer of Mansfield, OH, purchased this '64 Rampside from Michael Borgard of Bogie's Motors in St. Louis, MO in November, 2007. It was previously owned by Jon Schmidt of Denver, CO.
The Trim code is STD, which means painted bumpers and hubcaps, as well as a few other things, all of which appear to check out from the pictures. The Paint code is 5528AA, which is Fawn (solid color) so looks like someone added a white stripe. The engine code is T0213XXZ, indicating a replacement engine. The truck was built in May, from the VIN, so possibly was ordered for stock by the dealer and then sold during the summer.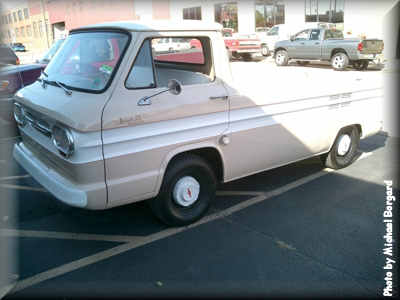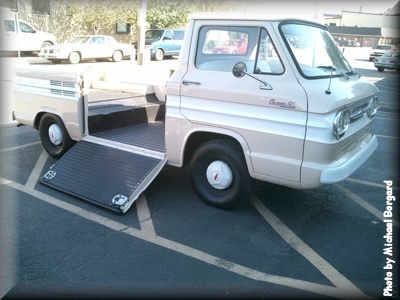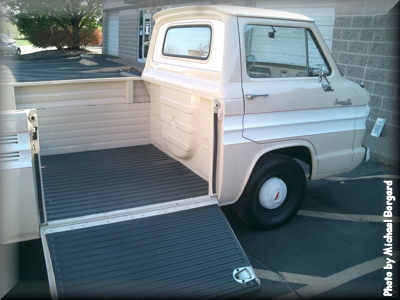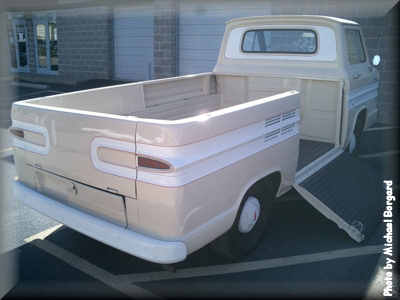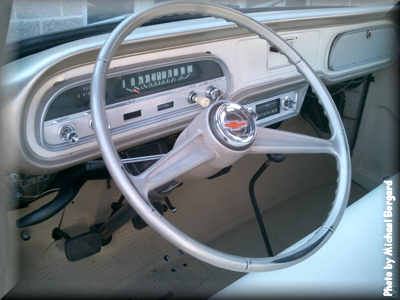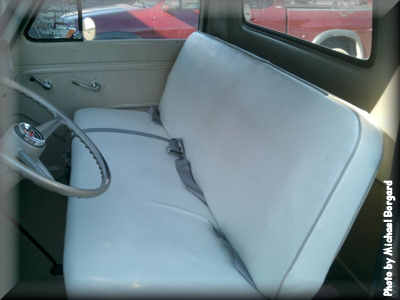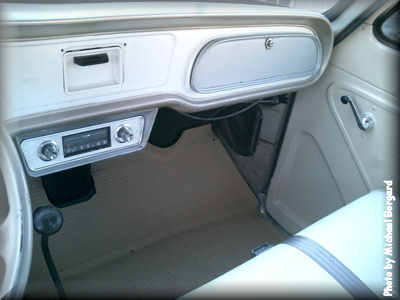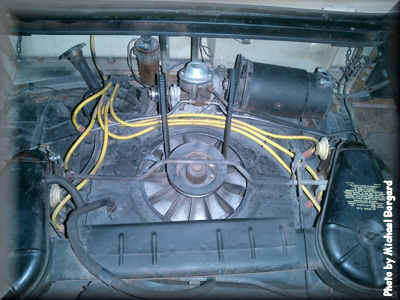 In late July, 2008, John sent me the following update:
"We finally got our '64 Rampside restored. As is evident by the photos, we chose to change the exterior to red and ivory and make it a deluxe version of the interior. The chrome bumpers and hubcaps carry out that theme. It is the exact color red as the 1960 wood boat shown and we will be taking the combination to area shows."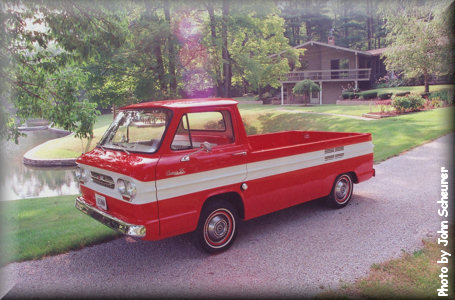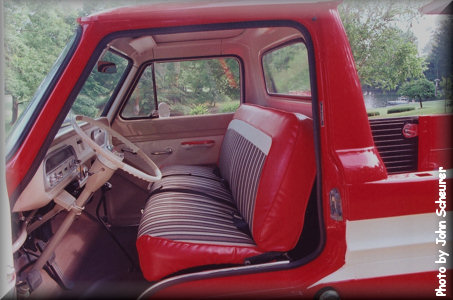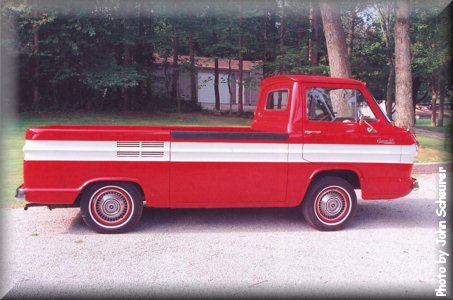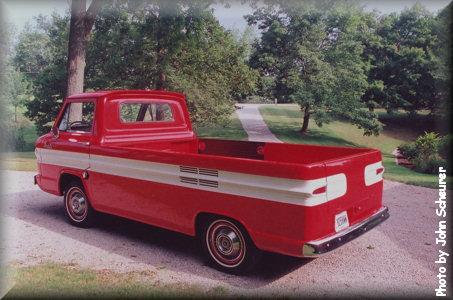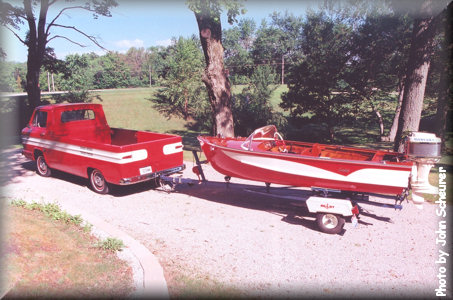 The boat and truck together are eye-popping! I bet the combo will get a lot of attention at shows.
Information from the data plate
| | Description | | | | Description |
| --- | --- | --- | --- | --- | --- |
| STD | Standard equipment | 5528AA | Fawn, solid color | 8-25-64 | August 25, 1964 (*) |
(Click on a heading in the table for more information on that item.)
(*) The dealer did not follow the prescribed format for the delivery date, which would be 08 4 for August, 1964. The exact day is nice to have though!