A Truly "Compac" Camper
Bob Faulk, of Springfield, MO is helping is father, Burl, sell this nifty Rampside on eBay, with a starting price of $4000. Check it out! Bob had this to say about the truck:
I am helping my dad sell his 1964 Rampside equipped with a rare Compac 95 camper. When I was a child, my family camped in this for a month (2 kids, 2 adults). No hotel—just this camper. We went into town every few days to get food and water and then back out to the wilderness with no one else around. Very good memories.

Most people have probably never even seen or heard of a Compac 95 because I believe only 13 of these were sold. Here is your opportunity to own one at a great price! This rig is very unique and collectible and will make someone very happy.

Some of the features include:

Cooktop stove
Toilet cabinet that stows away when not in use
Place for refrigerator
Fresh water and black water tanks
Propane tank
Large double bed
Pull down hammock bed
Cabinets for storage
Fold-out table
Portable water evaporator air conditioner

I would consider this Rampside and camper to be complete but in need of restoration. The truck has not been started in over 20 years. The engine, believed to be original, and automatic transmission are complete but I am sure will need work or rebuilt. The metal body is in good condition and I do believe it has never been wrecked. There is very little rust showing on the body. Some of the wood behind the fiberglass will need to be replaced and some touchup needed to the fiberglas but it is mostly all there and complete."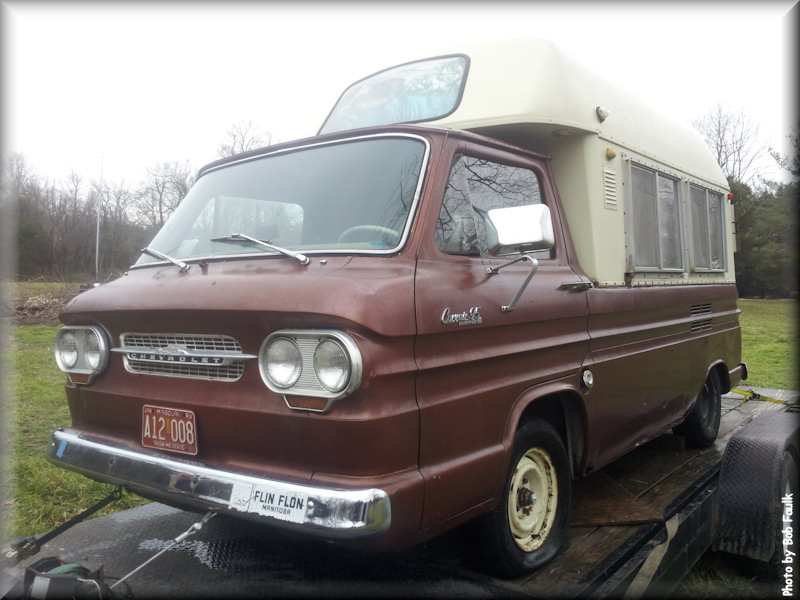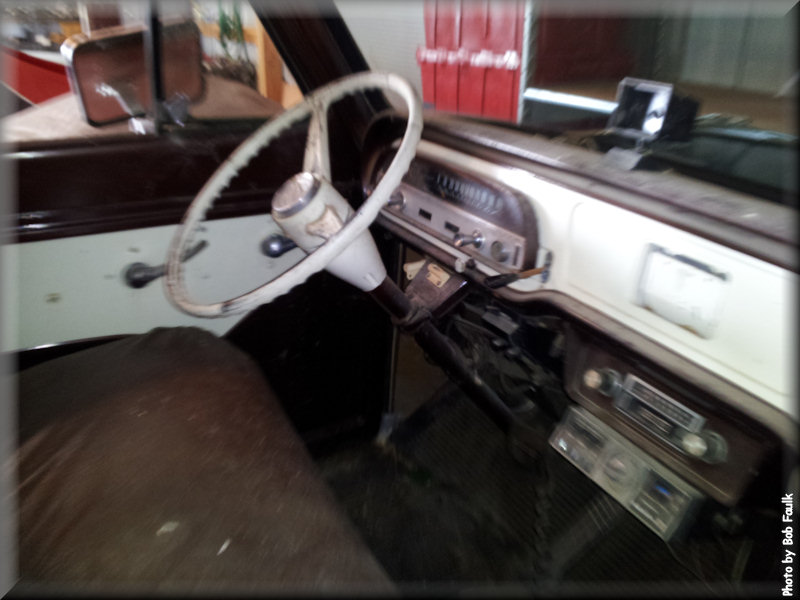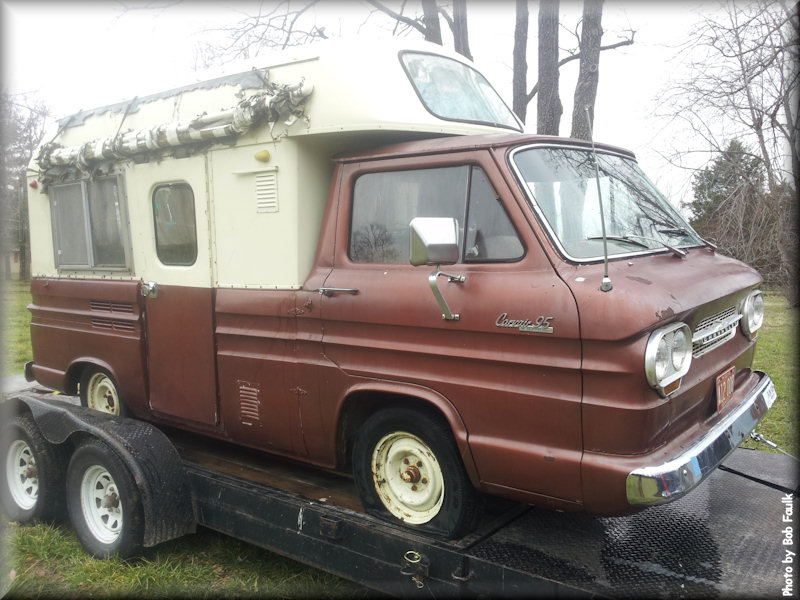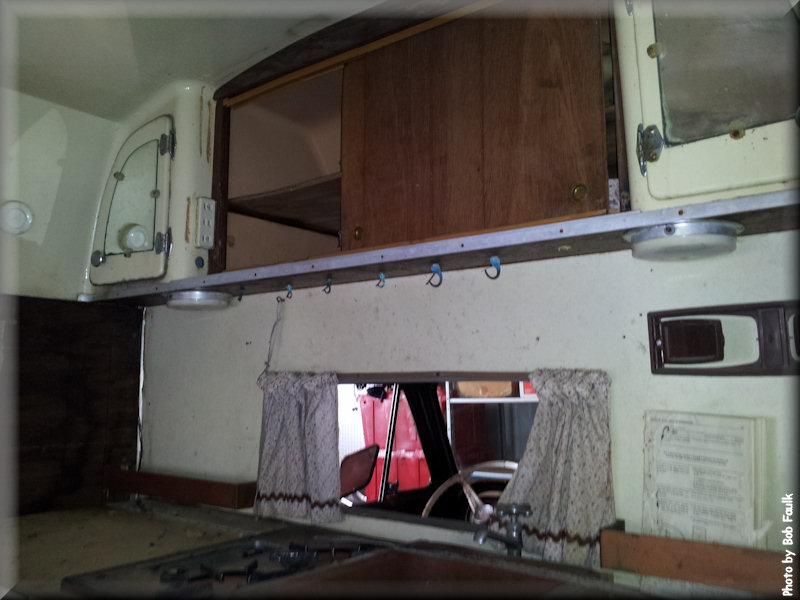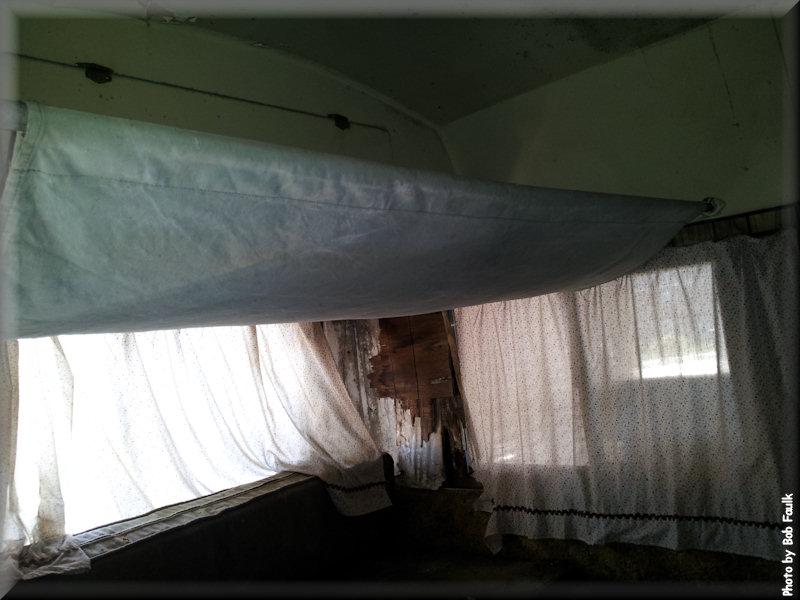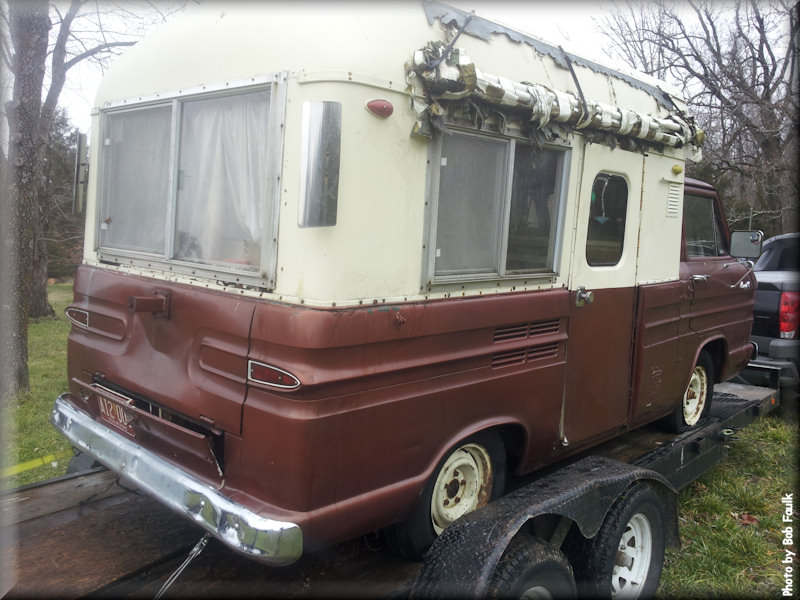 Information from the data plate
| | Description | | | | Description |
| --- | --- | --- | --- | --- | --- |
| 5Z60GA | Custom equipment, fawn interior | 5528AA | Fawn, solid color | 564 | N/A (*) |
(Click on a heading in the table for more information on that item.)
(*) The dealer did not follow the prescribed format for the delivery date, which would be 05 4 for May, 1964.