Canadian Project
In early 2009, Brad Hall of Brechin, ON purchased this Rampside from Brent Parker of Brantford, ON. Brent had purchased the truck from Dick Dean in November, 2001.
Brad, a longtime CORSA member and owner of several Canadian Corvairs, had the following to say about his newest project:
"The upper parts are still pretty good, but the underbody structural components are badly rusted away. I would like to save this vehicle, but it's very difficult to determine and measure the underbody components so that I can make new ones. Does anyone out there have any original drawings of the underbody parts that I could work from to make new ones? Your help would be much appreciated. Also, the truck is a 4-speed, but the engine has been changed, I believe, since it has a '60 - '61 distributor. The block does have the oil filler pipe in the correct location."
Dick had the following to say about the truck in 2000:
"It was last registered on June 13, 1984 to Mr. Don Lafler (deceased) of Rochester, NH. I purchased it from his son Mark, in upstate New York, on August 21, 1999. The truck was trailered to my house and has had a lot of lookers since. Not many people have seen a Corvair Rampside or remember them. The engine runs. It's rusty underneath. The doors and glass are good."
Here are some photos from Dick. Brad, good luck on your project!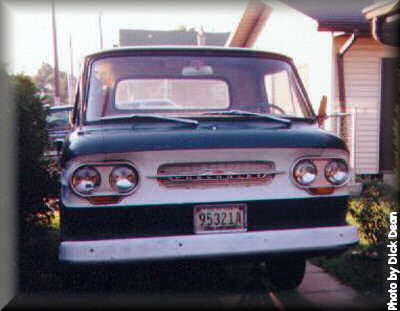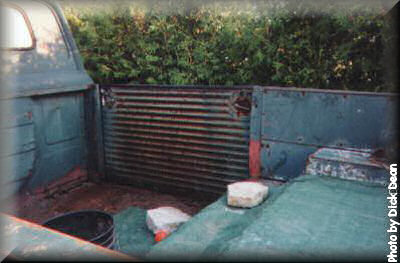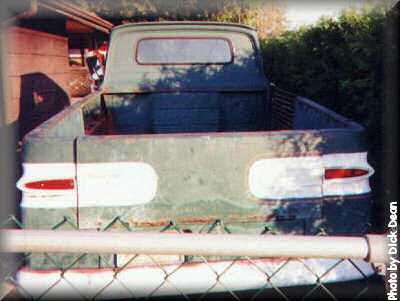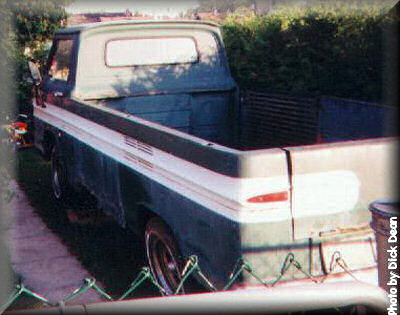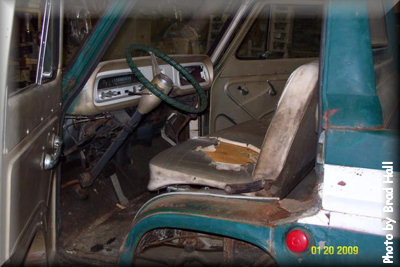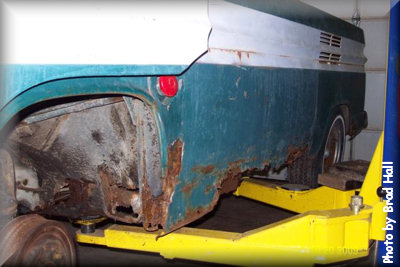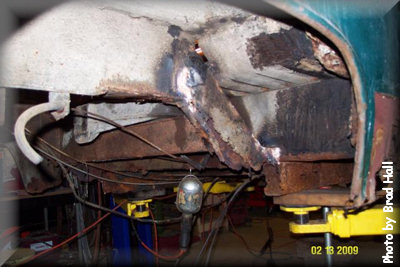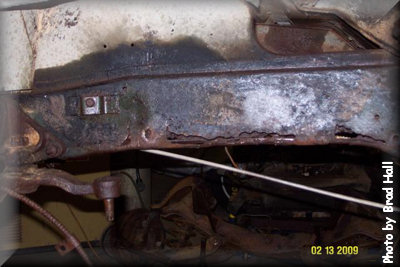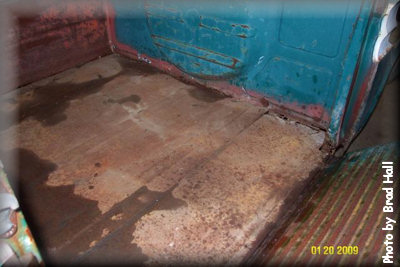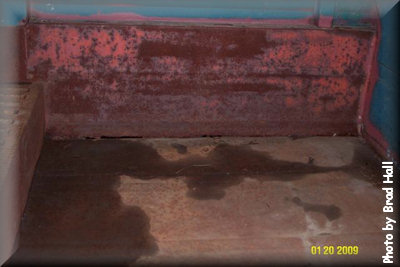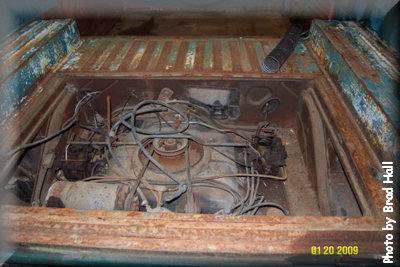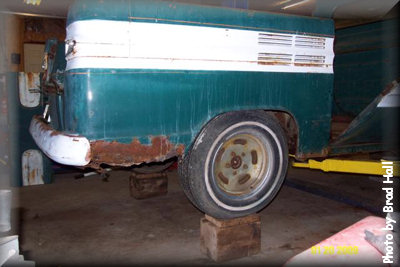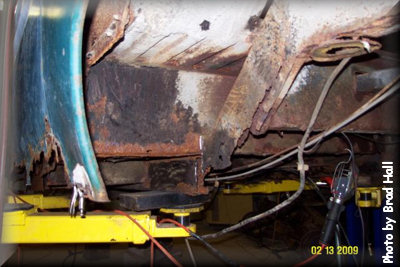 Information from the data plate
| | Description | | | | Description |
| --- | --- | --- | --- | --- | --- |
| STD | Standard equipment | 5535AC | Dark Green, two-tone | 6 11 64 | June 11, 1964 (*) |
(Click on a heading in the table for more information on that item.)
(*) The dealer did not follow the prescribed format for the delivery date, which would be 06 4 for June, 1964. The exact day is nice to have though!