Back in Service (almost!)
Scott Conklin of Philipsburg, PA bought this Rampside in approximately 2014 in western Kentucky. The seller told Scott that the truck was originally purchased for municipal use, in the state of Washington. Scott continued:
"I believe him because it was painted that ugly yellow. It had a 4-speed transmission but my wife has fallen in love with the truck, so some changes had to be made. The changes are: automatic transmission, dual master cylinder, air conditioning, and, of course, color.

Everything was rough. I'm just now starting the last step, which is an engine rebuild. The engine had cracked pistons, a bad cam and crank, and, of course, the heads needed to be redone."
Scott had done a great job of rescuing a late-production '64 Rampside. Kudos! Can't wait for further reports once the truck is drivable.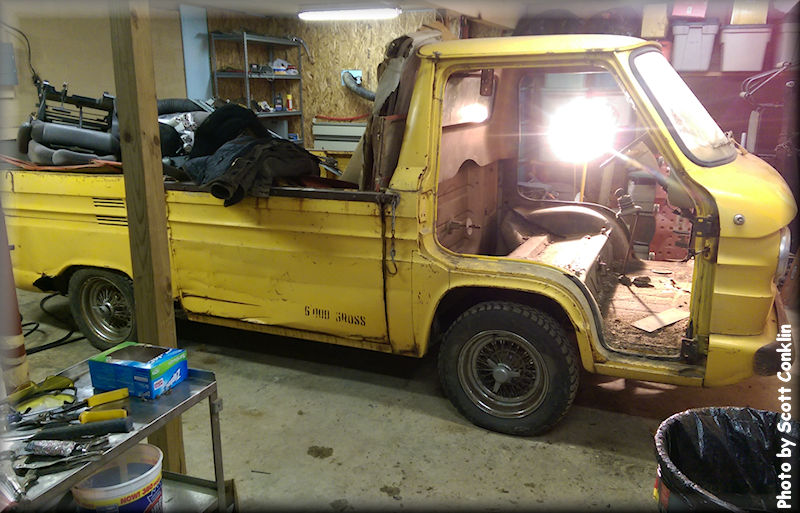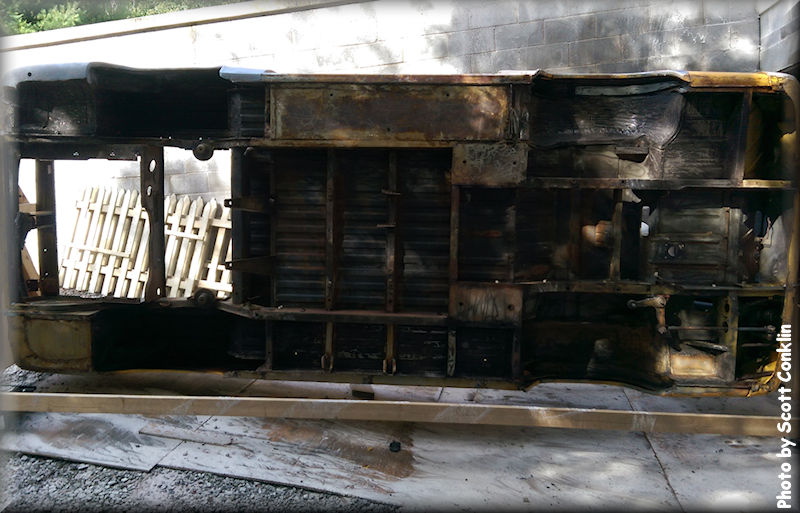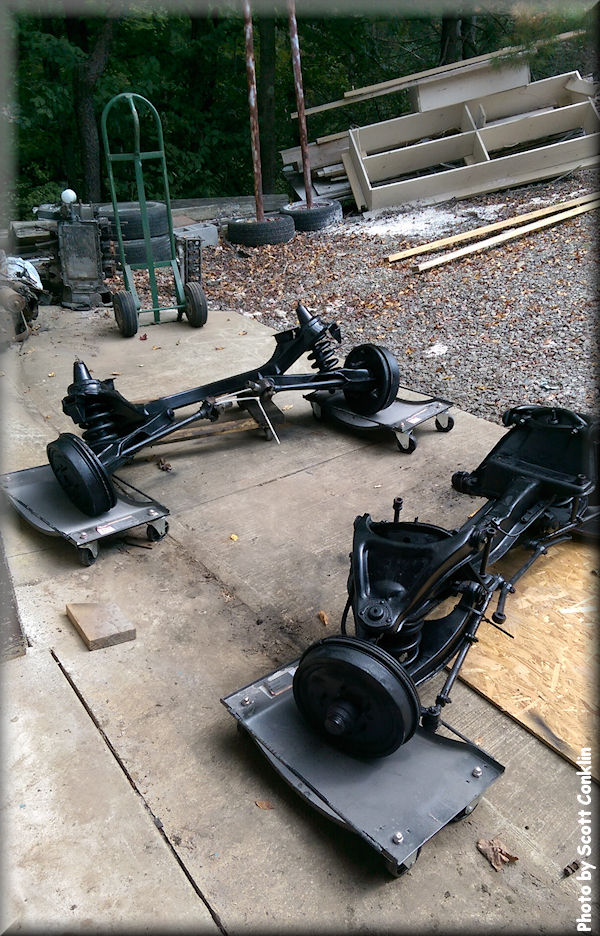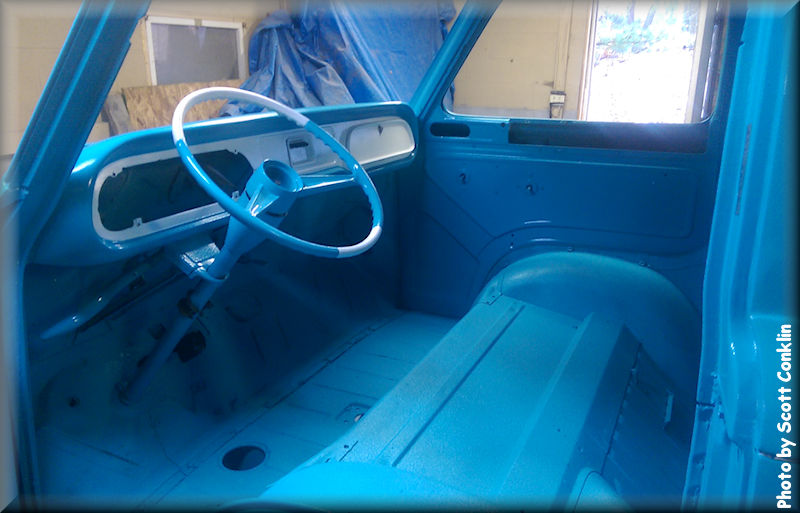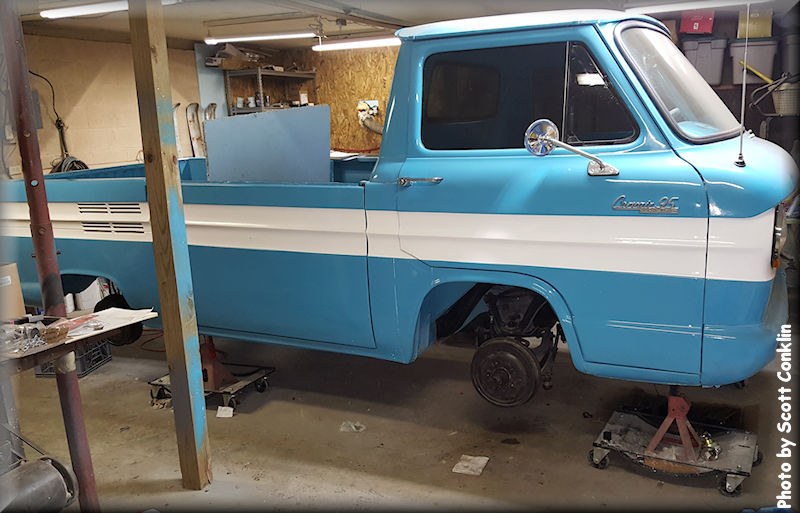 Information from the data plate
| | Description | | | | Description |
| --- | --- | --- | --- | --- | --- |
| STD | Standard equipment | 5519AA | Yellow, solid color | 07 4 | July, 1964 |
(Click on a heading in the table for more information on that item.)