Virginia Beauty
Patrick Porter of San Antonio, TX bought this nicely-original '64 Rampside from Mike Canfield of Costa Mesa, CA in November, 2005. Patrick drove it home on November 15 and 16 so apparently it is running quite well!
Mike bought it from Jim Kamihachi of North East, MD in September, 2005. Jim purchased the truck from the estate of George Rouse in April, 2005. Mike is a vintage car dealer so he bought the truck with the intention of selling it. Patrick bought it from Mike through an eBay auction.
While Jim owned the truck, he had the Corvair Ranch fix the spider gears in the differential, do a brake job, and paint the engine bay, among other maintenance items.
From some paperwork that came with the truck, Jim learned that the Rampside's original owner was Stuart T. Kime of Wytheville, VA and that it was first registered on August 10, 1964.
Ken Sturgill of Marion, VA facilitated the sale of the vehicle for Mr. Rouse's widow and provided the following photos and information:
"This truck was owned by a very close friend, George Rouse, who passed away last year. This vehicle has always been garage kept and has been owned by the same family since the 1960s. They were the owners of Chilhowie Motor Company in Chilhowie, VA which closed in the early 1980s. This vehicle has been sitting in the showroom of the business ever since.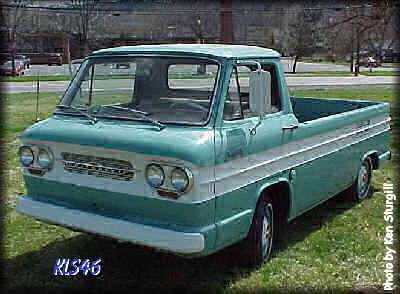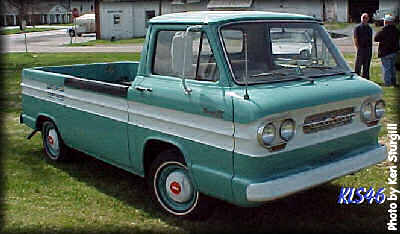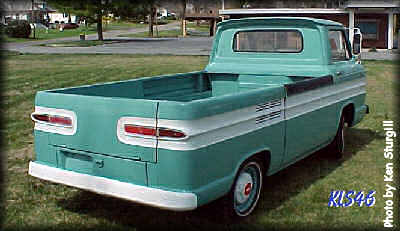 The truck was painted many years ago (in the 1970s) and the paint is excellent, still glossy, etc. There was no rust on the truck when painted and no body was used. The condition you see in the photos is just as it was when we drove it out of the showroom to take the pictures, no wash job, no vacuuming, no glass cleaner... Just the way it has been since 1982.

It started and we drove it around so we could get the pictures with no problems. Everything works on the vehicle and it is original down to the hubcaps. It does need a battery, a tune-up and the gas tank should be drained and new gas put in it. Nothing more.

The odometer shows 26,282 miles. This truck has the optional 4-speed transmission & AM radio.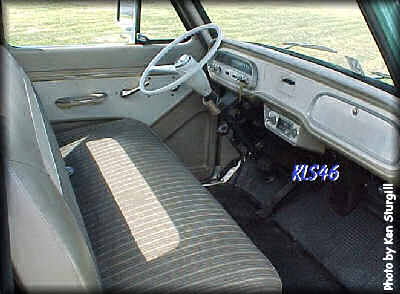 The interior is all original and is in excellent condition as you can see, even down to the floor mat.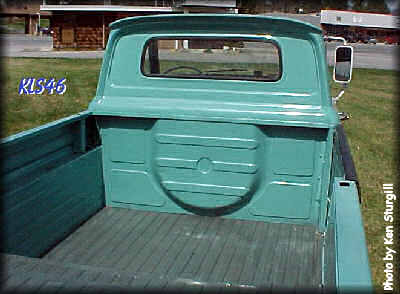 There are a few tiny dings in the bed from use but there has never been any major damage to the vehicle. The dings are so minor they don't show up in the photos."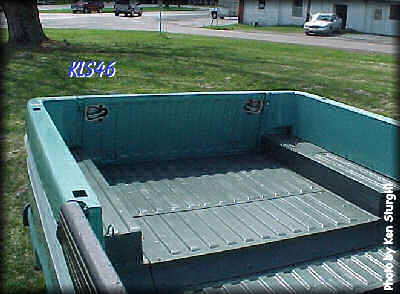 What a great find! Hats off to Jim for providing this great example a new home.
Information from the data plate
| | Description | | | | Description |
| --- | --- | --- | --- | --- | --- |
| 5Z60GA | Custom equipment, fawn interior | 5533AC | Light Green, two-tone | None | N/A |
(Click on a heading in the table for more information on that item.)