Three Times the Fun
J. R. Protteau of Montgomery, TX, purchased this nicely-restored Greenbrier from Ed Murphy of Spring, TX in June 2017. In August 2014, Ed desribed the restoration:
"This van is currently titled legally as a '65 Greenbrier, #908. However, it is a restored combination of three vans, including two '65 vans (#505 being the other) and a '63 van. The drive train is a '65 car motor with a '64 differential and PowerGlide transmission, also from a car. Today the van is completely restored and used regularly.

I purchased the '63 main body in 2009 from a fellow Corvair Houston club member, J. R. Protteau. I was told it previously belonged to another Corvair Houston club member, Greg Riley. Both of these owners stored the van for a 'someday' restoration that was not begun. I am not aware of previous owners. Corvair Houston cub member Dennis Svetlik donated the critical '65 van components from #908 to me in early 2010. The remaining hardware, doors, glass, seat frames, wiring, etc. were stripped from rusted '65 van #505, purchased in late 2010. The full restoration was completed in 2012.

This Greenbrier is painted a '65 car color (Mist Blue) with '65 Ermine White for the beltline stripe. The interior matches completely, using original '61 blue Corvair pattern van fabric for all three rows of seating. Upgrades include a fully functional dual A/C system, heated seat warmers, a 200-watt CD / FM / iPod sound system, tinted windows, Dyna-Mat style insulation throughout, carpeted interior, and full deluxe door & body panels. The van runs excellently and comfortably floats down the highway at 75 MPH. The dual A/C system outputs over 40,000 BTU, to provide super cooling in the extreme Texas heat, with two evaporator / blower sets, four well-concealed high-efficiency condensers, and a Sanden compressor.

The first two photos below are of the '63 van as I received it. The third and fourth photos are of the van after restoration was completed."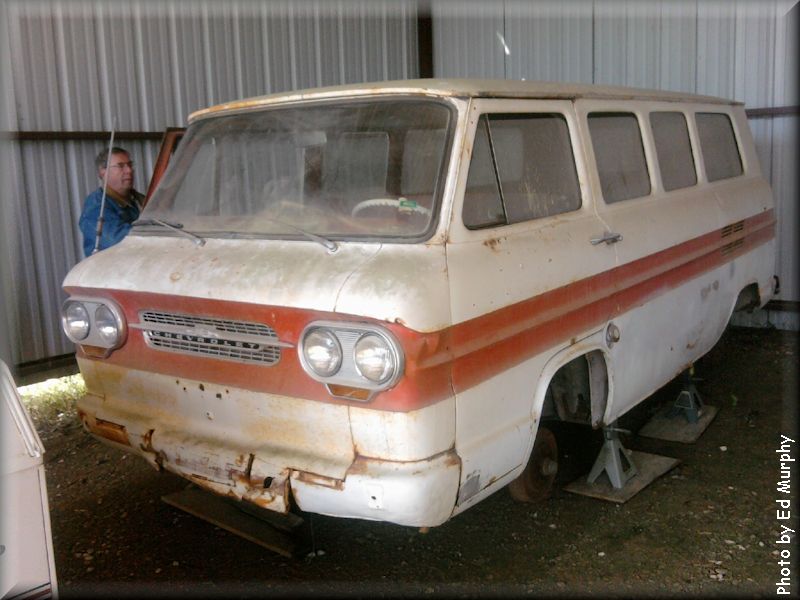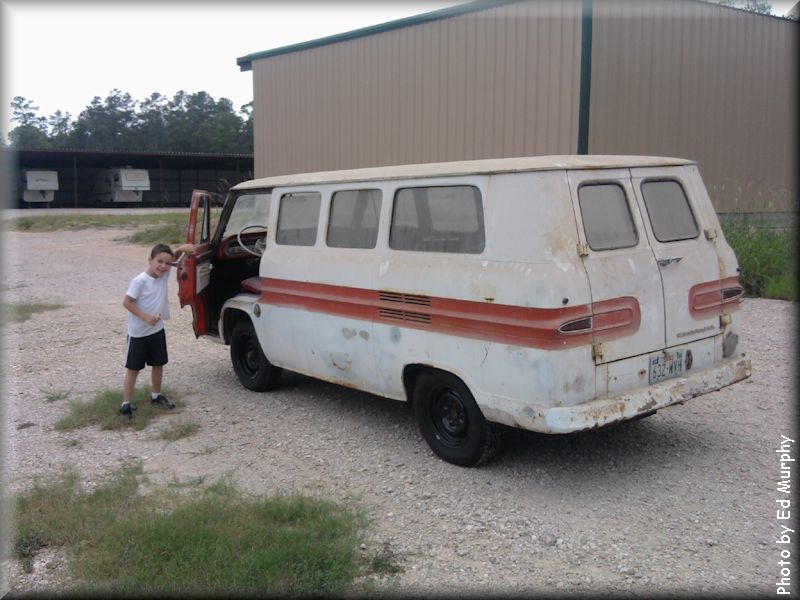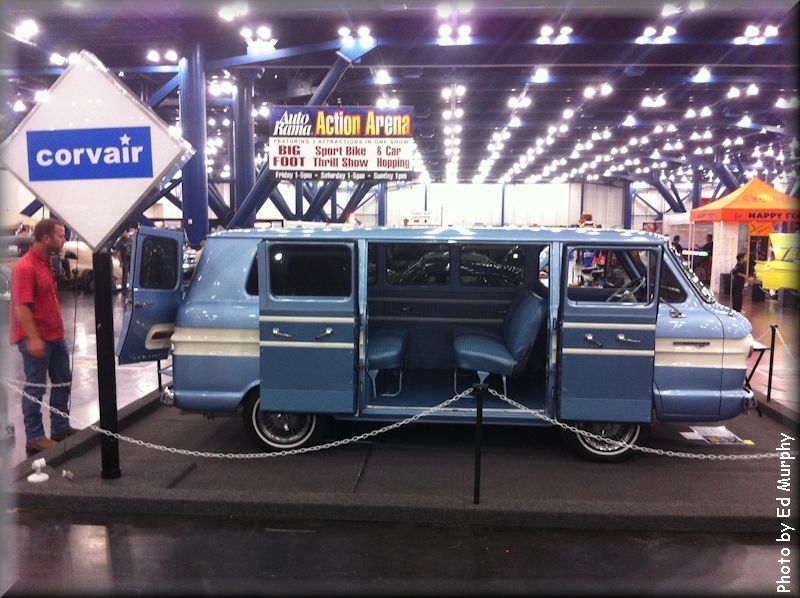 In July 2017, J. R. shared these photos: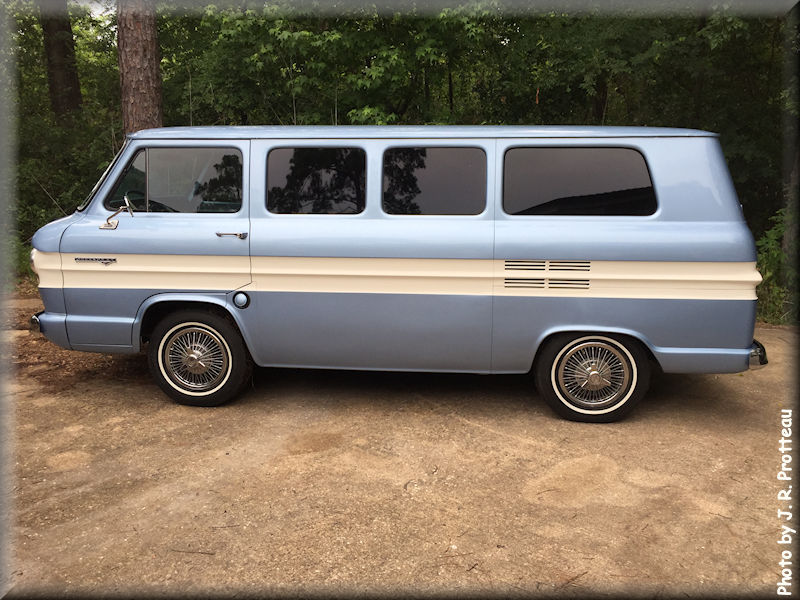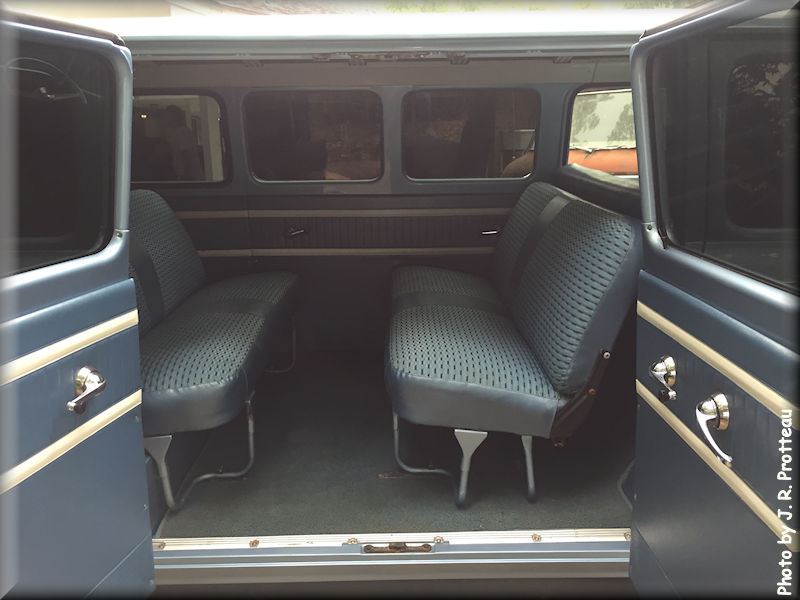 Information from the data plate
| | Description | | | | Description |
| --- | --- | --- | --- | --- | --- |
| STD | Standard equipment | 5510AA | Turquoise, solid color | none | N/A |
(Click on a heading in the table for more information on that item.)