Parts "Shortage"
In March 2012, Mike Moyer of Navarre, FL partnered with his father Jerry to purchase this "shorty" Greenbrier for parts in Defuniak Springs, FL, to complement the other '65 Greenbrier he bought in 2009. We don't have any history on this rig and its radical shortening other than it had come from Alabama. The engine still runs and is a 110 HP PowerGlide unit.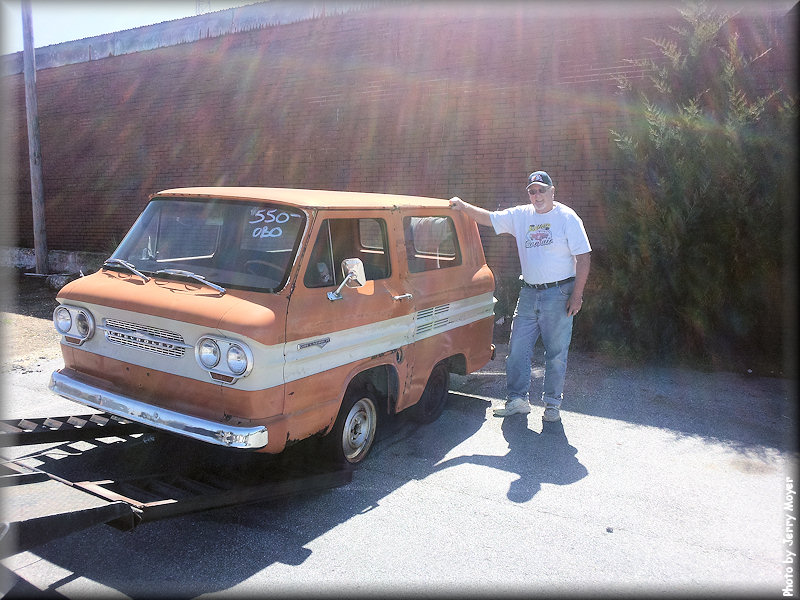 The good news is that it is going to live a while longer, rather than being scrapped out right away. Mike explained:
"A friend at the R & R Auto Salvage here in Navarre had a fun time with it. It's going to live on as a sign for his salvage yard and not be crushed to make Japanese cars yet. It should get lots of attention and that's the idea. I dropped by his shop with it the day I brought it home and presented the idea and so his guys went crazy with it. The front grille is from an MG and I gave him the headlight bezels."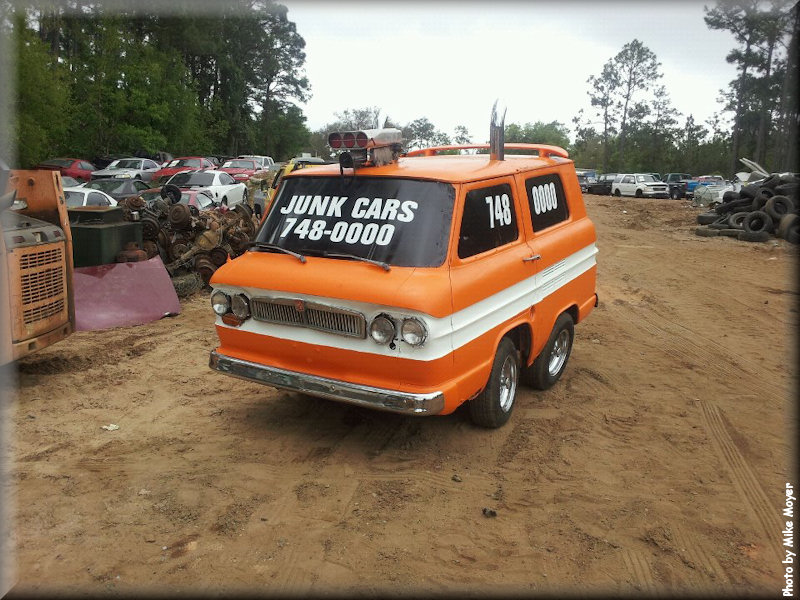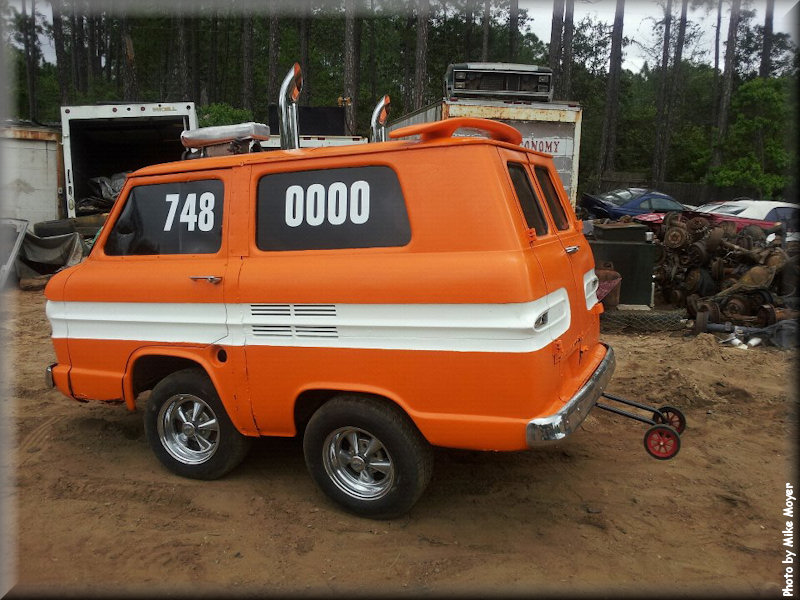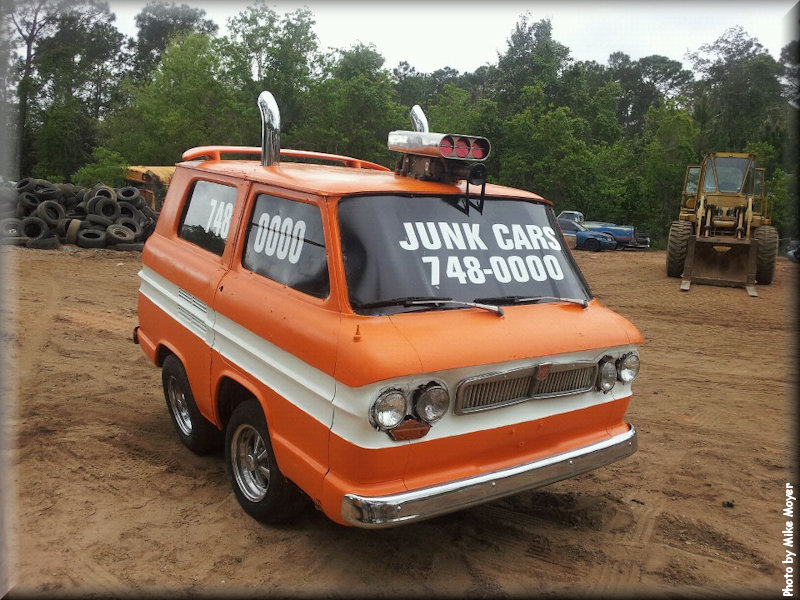 Information from the data plate
| | Description | | | | Description |
| --- | --- | --- | --- | --- | --- |
| STD | Standard equipment | 5521CA | White, solid color | None | N/A |
(Click on a heading in the table for more information on that item.)