A Special Bell
Duane T. Baker, of Urbana, OH, scrapped this Rampside in the 1980s. From the "SPEC" paint code and the color of the exterior paint on a door he saved, this trucks appears to have been a Bell system fleet vehicle. Duane, thanks for sharing the info on this unusual Rampside!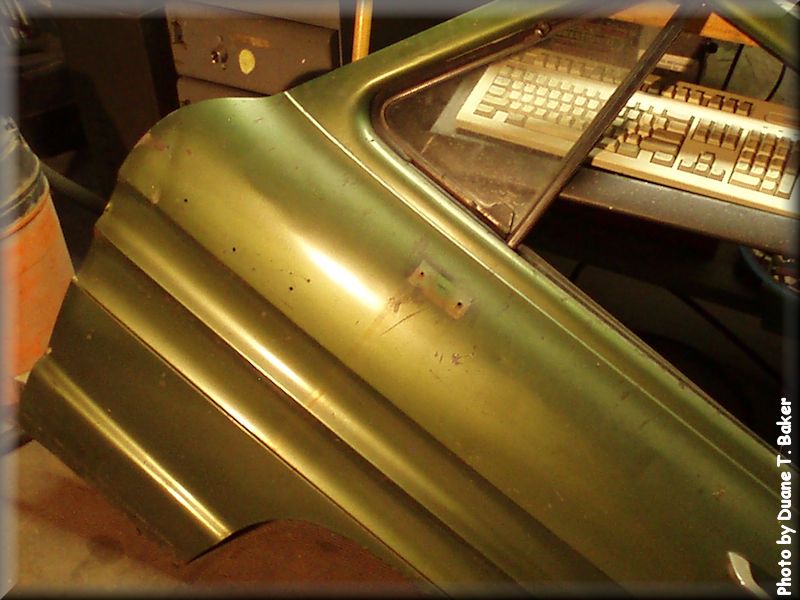 Information from the data plate
| | Description | | | | Description |
| --- | --- | --- | --- | --- | --- |
| STD | Standard equipment | SPEC | Special paint (*) | None | N/A |
(Click on a heading in the table for more information on that item.)
(*) The paint code on this truck is one of only two '64 Rampsides seen so far with "SPEC", the other being St. Louis truck 106445. "SPEC" typically reflects a fleet order with a color specific to the customer. The paint code on St. Louis truck 111357 is another way Chevy handled a fleet order; in that case a paint color standard to another type of vehicle.